When Larry Hare first assumed the position of assistant athletics director of equipment services back in 2005, a major change to Kansas Athletics and its uniforms was taking place.
Athletics wanted to make a change to the uniforms to add consistency in the use of the Jayhawk logo and the 'Kansas' on the front with that of the University. By fall 2007, the uniforms for men's basketball and football had entirely shifted to the new design.
"Now you couldn't have had better luck since the first year we introduced this change to be in line with the University and its logos, we go to the Orange Bowl in football and we win a national championship in men's basketball," Hare said.
While the primary uniforms haven't undergone any changes of that magnitude since then, alternates and slight tweaks still occur year-to-year. For men's basketball, it takes about 18 months to get a custom uniform into the rotation.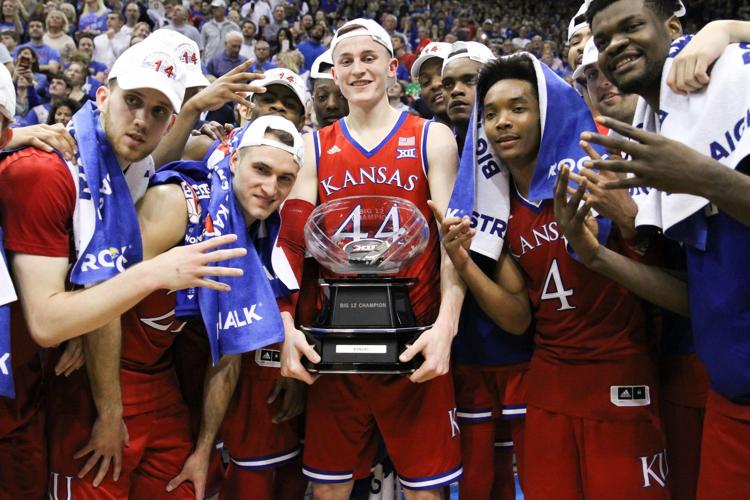 During his 14 years on staff, the quickest that a new uniform has been developed and brought to the team is 10 months for the red alternates during the 2017-18 season, according to Hare.
"That was a crash order and we had to hustle it over 10 months," Hare said.
Men's basketball is probably the most notable team to wear alternate uniforms, especially with tributes to the 1974 Final Four team, and the 1988 and 2008 national championship-winning teams in recent years.
Hare said that he's always looking for an anniversary to celebrate, a "story to tell" of a moment in the long history of Kansas men's basketball. And while there are plenty of moments to choose from, Hare still isn't always sure of how it will look on the athletes wearing them.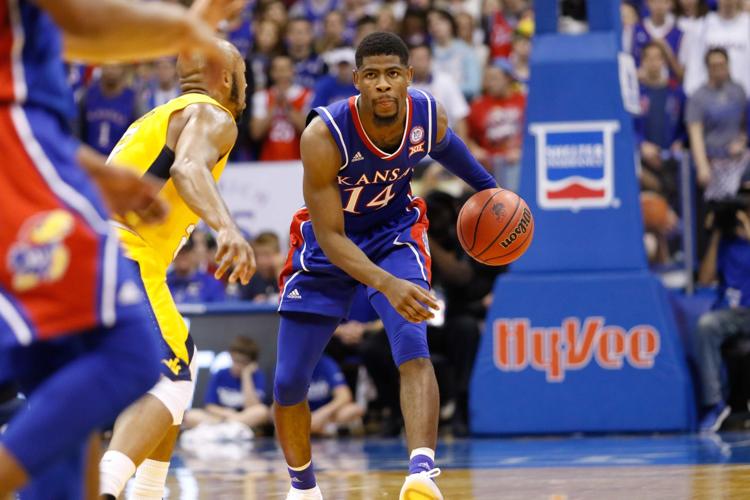 "You don't always know how a product is going to look, then you see it out on the floor and you're like, 'Man, that came out great. We're really pleased,'" Hare said.
Hare admitted that he does pay attention to "reviews," whether it's Twitter reactions from Jayhawk faithful or conversations with former players being honored.
"I won't lie, I take a peek at social media," Hare said. "I like to get the pulse for [a new uniform]. Jayhawk nation is passionate and some have said that if we're not wearing what Danny and the Miracles wore, they're not interested in anything else. That's OK. I admire their passion."
And sometimes, those reactions come in the form of a text message from former men's basketball coach Ted Owens — the head man of the 1974 team — thanking Hare for the tribute.
"Well, isn't that a nice blessing?" Hare said.
On the football side, tradition is still important to equipment manager Jeff Himes, who in his 30 years working on staff has tried to keep the classic feel integrated into the uniforms that the team dons every Saturday.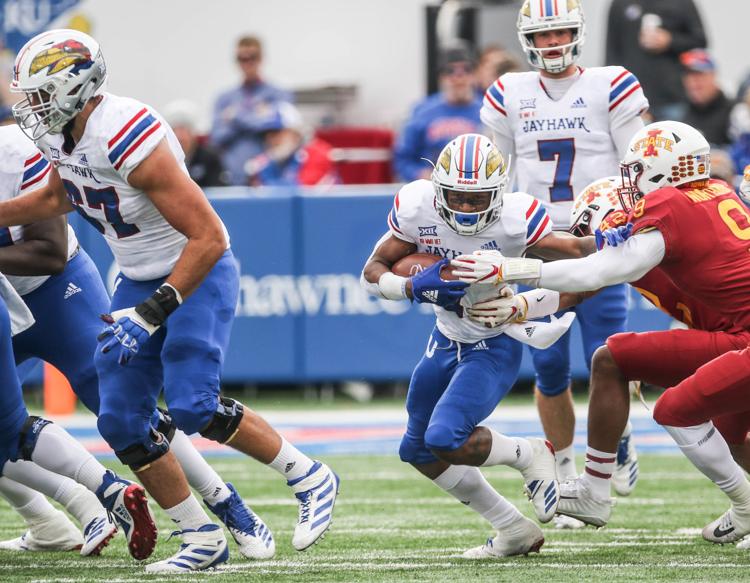 For football, some of those alternates include the John Hadl tribute with powder blue jerseys, or even the World War II uniforms this past season.
The material itself, however, has changed quite a bit.
"Shoulder pads are smaller, everything is tighter," Himes said. "I can remember the day when jerseys were clear down to their knees and now they're above the belt."
Hare has ran into this same change, as he said that even the uniforms that the 2008 team wore is "pretty much chain mail" compared to today's sleeker, lighter designs.
"And Adidas has a uniform on the board for spring of 2020 that even takes it down another notch, as far as feeling almost like you don't have anything on, which seems to be the trend," Hare said.
Both Hare and Himes said that while Adidas handles more of the business and manufacturing side of things, Athletics and namely Himes, Hare and Athletic Director Jeff Long have the last call on the look of the uniforms.
Because of that, both Himes and Hare said it's important to stay true to what a school is about and not cause any unnecessary confusion with a fan base.
"Sometimes you see those teams that change uniforms all the time, and the fans don't even know which team is which," Himes said. "Ours all look the same, but maybe a different color."
And while Hare has favorites over the years — the 2008 team tribute uniforms last season "sang" to Hare — the Hardwood Classic and Heritage uniforms, along with the traditional primary uniforms, all culminate in that story that Hare and company are trying to tell.
"You can never go wrong here tapping back into our history," Hare said. "If it sells with the folks we're acknowledging and our players and our fanbase, well, we're probably hit all the marks."