The Kansas cross country men's and women's teams were back in action at Rim Rock Farm in Lawrence on Saturday, competing in the Rim Rock Classic.
As a team, the Jayhawks took second in both the men's and women's competitions, with four women and two men individually placing in the top 10 for the Jayhawks.
In the women's 6k run, senior Alaina Schroeder had the best time for the Jayhawks with her third place finish at 21:32.5, over a minute faster than her 2016 time.
"It was a solid race, I wish I could've hung with those two girls," said Schroeder on UMKC's sophomore Mia Jerman and senior Sarah Fogarty, who took the top 2 places.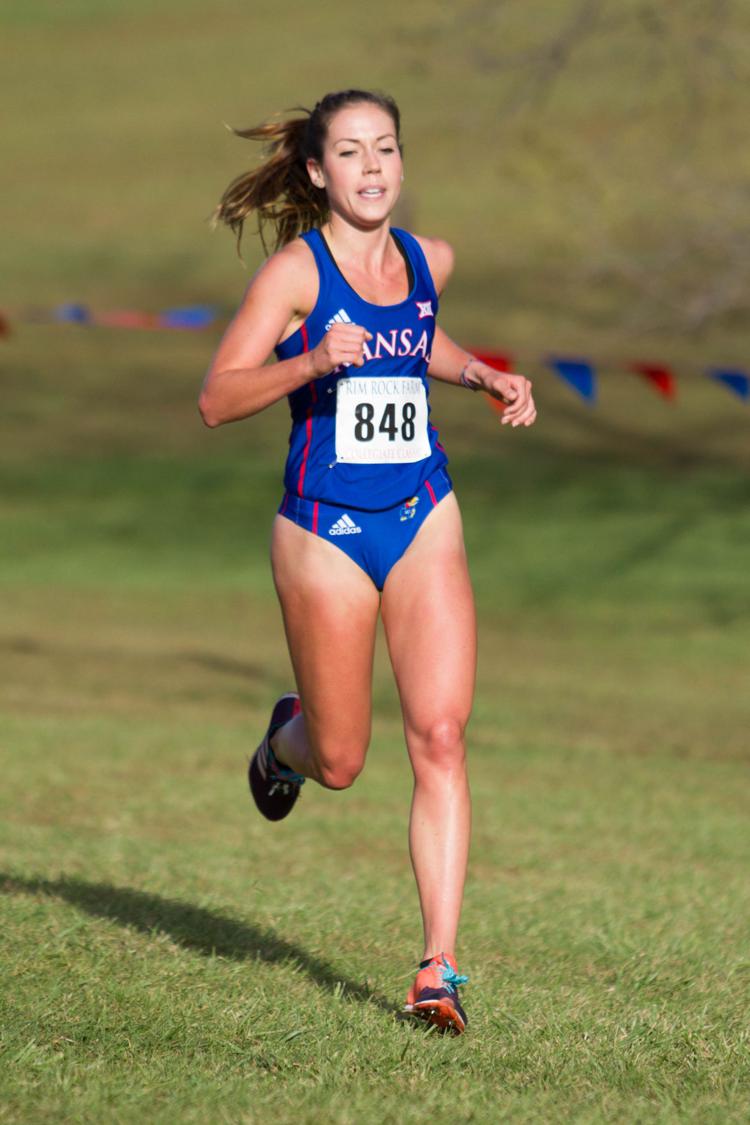 Kansas senior Hannah Dimmick, junior Lauren Harrell, and junior Riley Cooney also received top ten finishes, despite Dimmick and Cooney both posting slower times than their 2016 runs.
For the men's 10k, junior Michael Melgares took second individually by 0.2 seconds over UMKC senior Quinlan Moll after finishing at 24.52.4. It was 10 places higher but 13.1 seconds more than Melgares' 2016 run.
Sophomore Avery Hale was the only other Jayhawk to finish in the top 10 with a sixth place finish time of 25:06.4.
Gallery: Rim Rock Farm Collegiate Meet
The Jayhawks finished second at their home meet at Rim Rock Farm on Saturday, Sept. 30, 2017.
Although the team matched their second-place finishes from 2016, coach Stanley Redwine wanted more out of the Jayhawks.
"We have to continue to get better, we have to one, get healthy, but we have to compete better," Redwine said. "UMKC did a great job, they outperformed us today, they wanted it more than we did, and so we have to figure out a way to get it done."
Following this meet, the Jayhawks will have two more next month, with the Pre-National Invitational in Louisville, Kentucky, on Oct. 14 and the Big 12 Championship in Round Rock, Texas, on Oct. 28 .
These meets will precede the NCAA Midwest Regional Championships and National Championships in November.