Ryan Schadler was doubled over in pain.
As his Kansas football teammates ran beside him in 2016's fall camp, his stomach ached and he started to feel the bloating in his back.
"I'd run 10 yards and I'd feel dead," Schadler said.
The sophomore wide receiver had reached his breaking point. He couldn't push through the pain anymore.
The pain, though typical for Schadler, wasn't the average post-workout discomfort. Describing the symptoms as "flu-like," he'd felt this way off and on for his entire life. Little did he know, his stomach pain was associated with something much more severe: intestinal malrotation.
*****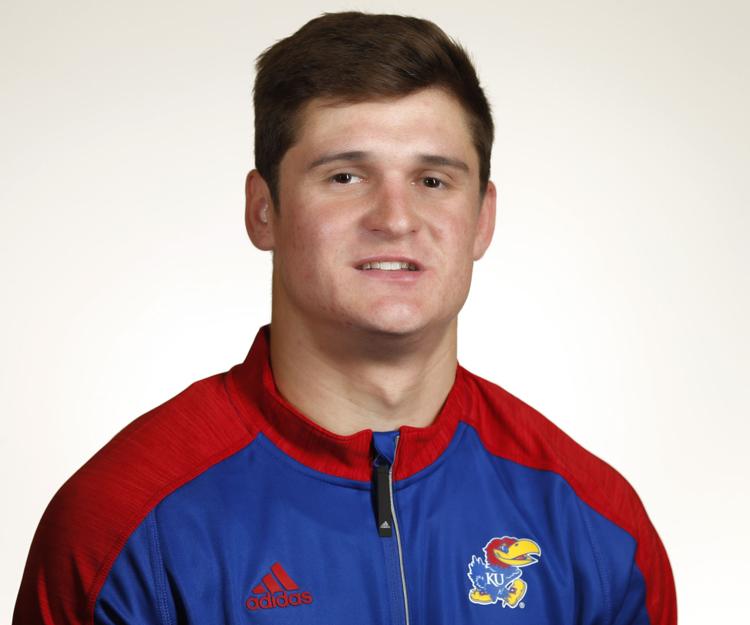 On August 30, 2016, a week to go to Kansas football's season opener and coach David Beaty's traditional Tuesday media availability, he announced that Schadler was going to be out for the season.
"We have two young men that are not going to be able to play really at all the rest of the year because of season-ending injury that is occurred, one of them, Ryan Schadler out of Hesston, Kansas," Beaty said in 2016.  "That guy is obviously very gifted. But he's on the mend. Great kid, too."
Beaty said Schadler had "some complications... internally" and had to go through surgery. But even through surgery, he kept a positive outlook.
Neither Schadler's type of internal complication nor the type of surgery he received was made public to the media at that time, but the news was shocking, as the then-sophomore was coming off from a dominant redshirt-freshman season.
The year before, Schadler was Kansas' primary kickoff returner and used his speed to dance around opposing special teamers 33 times for 750 return yards. He was fifth in the conference in kick return yards per game that season and earned third-team All-Big 12 honors for his special team contributions.
At the time of the announcement, Beaty was confident that Schadler would return to the football field, but Schadler's doctors weren't as convinced.
"The doctors said, at first, that I wouldn't ever play again," Schadler said.
*****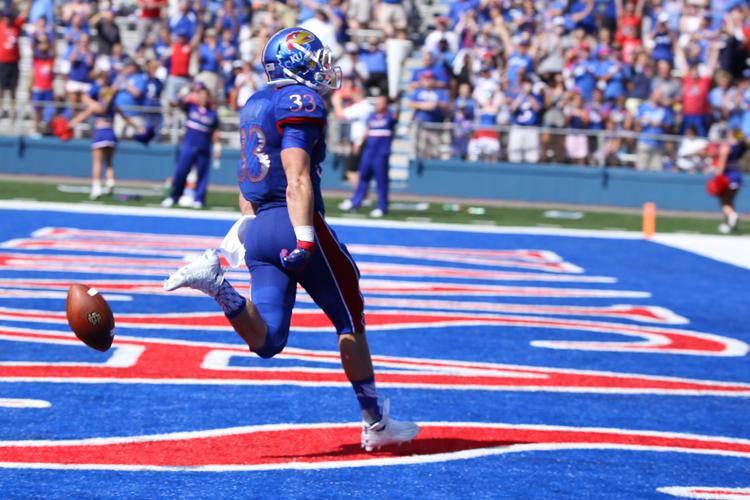 Schadler describes intestinal malrotation as a birth defect where his intestines and organs were "basically twisted up." His appendix was near his heart and all of his intestines were on the left side of his body. There was nothing but air on his right side.
Doctors typically discover this birth defect when babies are born, Schadler said. But for Schadler, his condition was found just months before his 21st birthday.
It wasn't for a lack of trying.
Before coming to Kansas, Schadler ran track as a scholarship athlete for Wichita State. During his first semester of college as a Shocker, Schadler went to Mayo Clinic in Minnesota to find the mysterious cause of his abdominal pain.
"No one could figure it out," Schadler said.
According to the Boston Children's Hospital, intestinal malrotation is a birth defect that affects roughly 1 in every 500 babies in the United States. Of those infants who are diagnosed, upwards of 90 percent people with the condition are diagnosed by their first birthday.
A diagnosis at the age of 20 — that's almost unheard of. According to a 2005 study, adults account for approximately 0.2 percent of intestinal malrotation diagnoses.
Schadler finally received his diagnosis after a trip to the Lawrence Memorial Hospital's emergency room. He said they found it after a scan.
Some time later, Schadler was going under the knife in Wichita to correct the defect. Rather than have surgeons manually move Schadler's organs, a remote-controlled robot assisted in the four-hour surgery.
While in surgery is when doctors discovered Schadler's appendix was near his heart.
"If that would have burst, it would have been over," Schadler said.
*****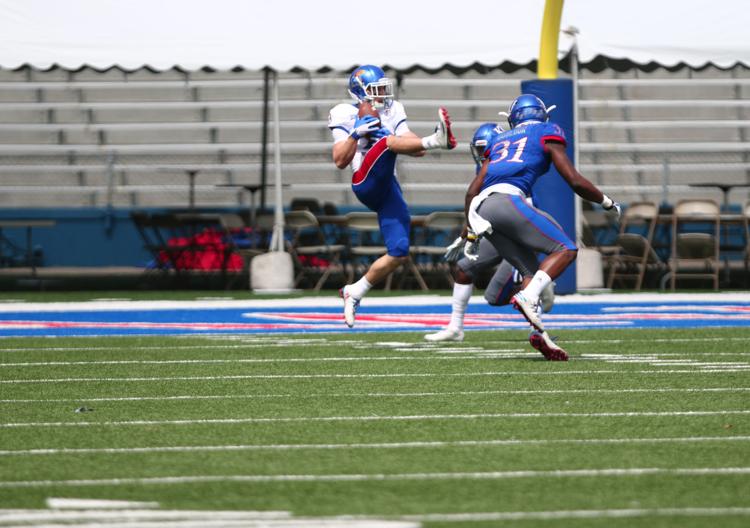 The spring game was the first time Schadler suited up in front of fans since Nov. 28, 2015. And the newly-transitioned wide receiver was ready to get back out on the gridiron.
"I was super anxious before the game," Schadler said. "In meetings, I was like 'let's get going. I want to get out there.' Even though it was just the spring game."
Schadler, drafted as the No. 7 overall pick in the spring game draft to associate head coach Tony Hull's Team Jayhawks squad, finished the day with three receptions for 37 yards receiving. That mark was second among the Team Jayhawks wideouts.
It wasn't all sunshine and rainbows for Schadler in his first game back. Schadler was rocked twice during the game by Mike Lee, Kansas' high-intensity sophomore safety.
"We had fun attacking each other," Schadler said with a smile on his face. "It was good to be back. It was a good moment."
Now, as Schadler slowly approaches the year anniversary of his diagnosis and gets back to playing football as a healthy 21-year-old, he embraces his situation and makes sure he doesn't take his position for granted.
"A few months ago, I never thought I'd get back out there," Schadler said. "I don't take it for granted anymore. It's a miracle that I made it 21 years without something happening to me."
—Edited by Paola Alor