Column
Despite an abrupt end to its spring season, Kansas men's golf still has a lot to look forward to heading into the fall. 
The Jayhawks competed in only two events in the spring before their season was canceled due to the novel coronavirus, finishing second and fourth in the respective matches. 
The club only played four rounds in the two tournaments because of a weather postponement in San Juan, Puerto Rico at the Dorado Beach Collegiate. 
As a result of its strong play in the opening rounds of the season, along with a solid fall, Kansas ranked No. 38 in the country. 
It's a good place to start for the Jayhawks as they competed in a strong conference and likely would've improved heading into the Big 12 tournament. 
The Big 12 had three teams in the top five of the rankings, and the Baylor Bears came in at No. 10. 
The No. 2 Oklahoma Sooners, No. 3 Texas Tech Red Raiders and No. 4 Texas Longhorns all represented the conference well, but Kansas showed it could hang with the schools in Big 12 Match Play in the fall.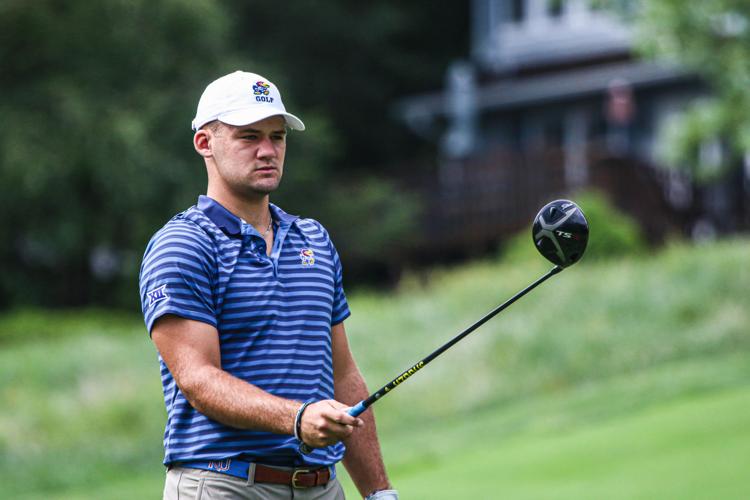 Freshman Luke Kluver and junior Harry Hillier, who are both likely to return, had strong showings in match play. Kluver had five match play victories and Hillier only lost once against the gauntlet the Big 12 has to offer. He was one of the best first-year players in the country and was just getting started this spring before the season was cut short.
Hillier did well in the Bandon Dunes Championship. He helped lead Kansas to a fourth-place finish, as he finished tied for seventh overall. 
As for the events this month, junior Ben Sigel showed promise in his first performance. 
Sigel finished tied for first at the shortened Dorado Beach Invitational, giving the Jayhawks something to look forward in his senior season with his third career Top 10 finish. The junior shot a superb 7-under (65) in just 18 holes. 
Given their performance so far this season, the Jayhawks would've likely made the NCAA Golf Championships for the fifth season in a row. It'll give them something to shoot for again once play starts next fall.