After beginning the season with a strong 2-0 record, Kansas tennis has taken a fall losing its fourth consecutive competition Sunday, Feb. 2, against No. 8 North Carolina State at the J.W. Isenhour Tennis Center in Raleigh, North Carolina.
Kansas has faced a tough season, competing against No. 21 California, No. 20 Tennessee and No. 8 North Carolina, and it doesn't look to get any easier as the Jayhawks will face No. 23 Washington in the coming match.
The young team, composed of only one senior, is ranked No. 19 in the NCAA.
"It hasn't been an issue of talent. The one thing we need to focus on is our composure in pressure situations and how we handle adversity and if we continue to get better in those areas, then losses like we've taken recently will turn around and be wins in the future," coach Todd Chapman said.
In order to mimic these high pressure situations, Chapman said he plans to coordinate tougher drills and point plays in which the players will be facing each other in practice. He said the drills will create the tension the players should expect in their matches and will help train them to keep their composure when the stakes are higher.
Because the team is built heavily by freshmen and sophomores, Kansas is still looking to find the perfect placement for the athletes.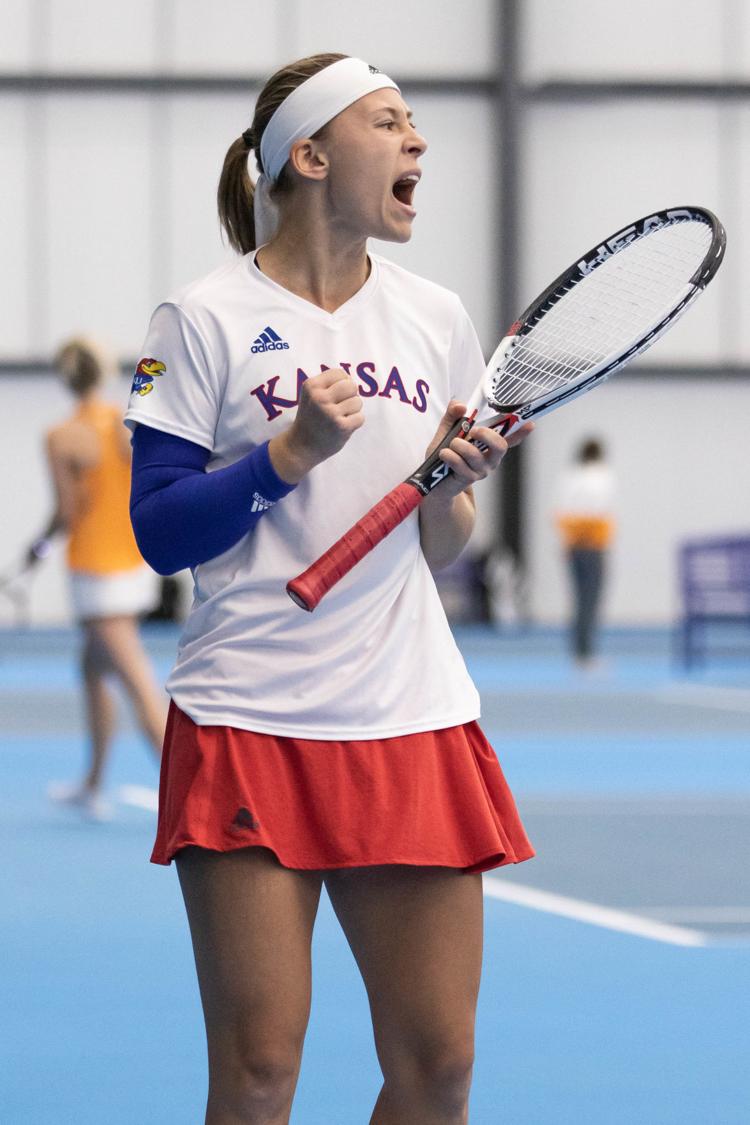 "There are always growing pains early in the season when you play a difficult schedule, and we definitely always play a difficult schedule," Chapman said. "Each of them have had some really good days and each of them have had some struggles, but I think they're all working hard and hopefully we can get on a good win streak here soon." 
Kansas has a break before playing again against Washington.
The Huskies hold a 7-2 record. Perhaps the biggest threats will come from senior Natsuho Arakawa, who holds an 18-2 singles record and is currently maintaining a win streak of 12, and junior Vanessa Wong, who has a 17-4 singles record and an 11-match win streak. The two also combine for a dominant doubles team, boasting an 11-2 record.
Kansas will host Washington Sunday, Feb. 16, in the Jayhawk Tennis Center at Rock Chalk Park. Matches will start at 1 p.m.