Column
Kansas volleyball sits at a 4-6 record and is entering conference play on a four-game losing streak. In those four losses, the Jayhawks have won only one set in a dogfight against UNLV.
The loss of senior leadership as well as the likes of Mmachi Nwoke, Jada Burse and Patricia Montero hurt the team significantly and is a bump Kansas will need time to recover from.
Kansas' recruiting efforts have been hit since the departure of associate coach Laura "Bird" Kuhn in 2017. Kuhn left the program to take the coaching job at Texas A&M, which is currently 9-2.
Kuhn played a pivotal role in the recruitment of Burse and Nwoke, along with other former Jayhawks such as Kayla Cheadle and Addison Barry. Kuhn was the 2015 AVCA Assistant Coach of the Year, in part, because of her successful recruitment efforts.
All the losses piled on to create the predicament Kansas is in — a negative record that will likely continue to be below .500 for the remainder of the season. The last time the Jayhawks held a record below .500 was at the end of the 2011-12 season (.188).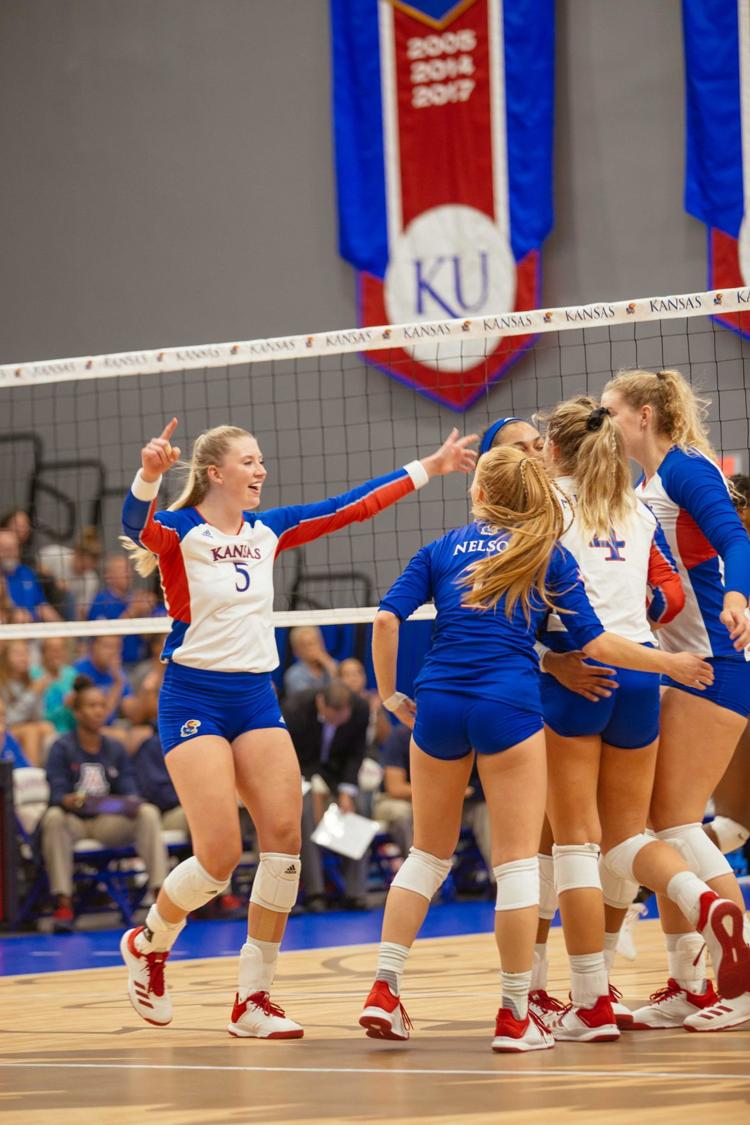 The Jayhawks are a young squad, having 10 underclassmen on the roster. Therefore, the potential to be great in the future is there. However, Kansas has not had many highly touted recruits in recent memory, meaning it will take a lot of development from coach Ray Bechard's part to make the squad successful down the road.
Recruiting is also an area that needs to be focused on — and not just local recruiting. Of the 10 underclassmen, six are from Kansas.
The recruiting efforts need to be expanded outside of the Jayhawk home state. For Kansas to rise to prominence once again, it needs to consider avoiding the state of Kansas and look elsewhere.
A big advantage Kansas has is its new facility that will likely draw more attention to its program.
The future of Kansas volleyball lies in the hands of Bechard. Millions of dollars were thrown into the program to get the new facility, and that same effort needs to be translated into on-court success for the facility to be worth it.
The timing of the new facility was tough for Kansas, building it when Kansas volleyball was recovering and rebuilding itself. But then again, maybe that's what makes the new facility so perfect for this team.
A new era of volleyball is underway in Lawrence, but the start of that era is not so great. Bechard has a long road ahead of him to bring the program back to greatness, but with development and a couple of great recruits, he may build something even more impressive than the new volleyball arena.