Following a walk-off win on Friday night for the Jayhawks, Kansas baseball had similar success in its game on Saturday. In a game that took less than two hours to play, Kansas secured a series victory over the Texas Longhorns, winning 1-0.
Junior right-handed pitcher Ryan Cyr threw his fourth complete game of the season, throwing nine innings on just 86 pitches. He allowed just two hits and two walks while striking out six Longhorn batters. 
"[Cyr is] one of the best competitors I have ever coached, and we certainly needed his best effort today to find a way to beat a big time guy one to zero," Kansas coach Ritch Price said.
This was the first complete game shutout by the Jayhawks since Ben Krauth threw one back in 2016. 
"It felt great. We had a nice crowd today, and we hadn't got that in awhile, and that just set the tone all day, the fans," Cyr said. "I just went in there trying to fill it up, and I got guys making weak contact. That's what won the game."
Offensively, there was a total of just eight hits between the two teams. The lone run of the game was scored in the first inning off a single from junior outfielder Brett Vosik.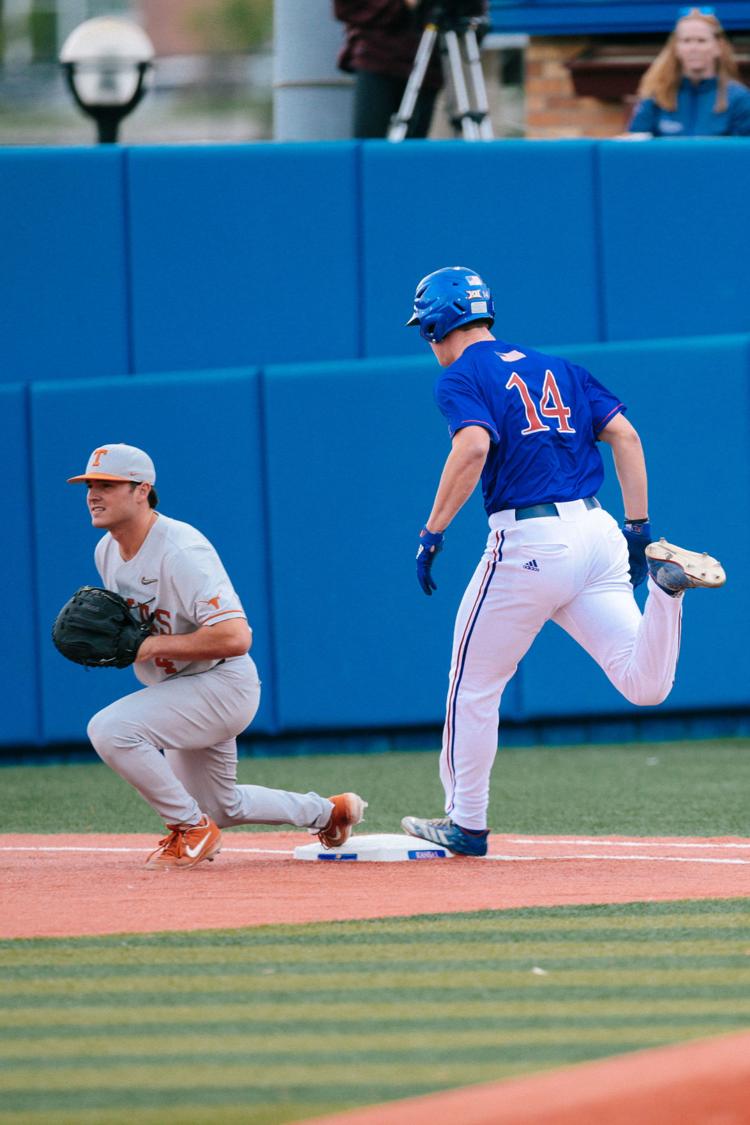 "I think our pitching has been really good the past two days, and if you're going to win series against teams with that good of pitching, you have to match them zero for zero, and both of our starters gave us two great efforts," Price said.
On Sunday, Kansas baseball found itself trailing twice against Texas before coming back strong to complete the three-game sweep with a 10-6 victory.
This win marked the Jayhawks' first series sweep in conference play this season. It was also their first Big 12 sweep since 2014 when Kansas shut down West Virginia in a three-game series.
Redshirt freshman starter Eli Davis had some early struggles as he worked through four innings, allowing four earned runs on five hits while striking out four hitters. Davis later noted on Twitter he had been dealing with fractured ribs and a ruptured spleen through his outing.
Fractured ribs, cut open my spleen and still continued to strike out the side the next inning, proceeding to finish through the 4th and then swept you guys #yallarebooty https://t.co/S6FXjWszOn

— Eli Davis (@dpbaseball44) May 6, 2019
The Longhorns jumped out to a 3-0 lead that was almost instantly canceled out by a game-tying three-run home run by sophomore designated hitter Nolan Metcalf.
"It felt good, especially since it was against Texas," Metcalf said in a Kansas Athletics press release. "He hung it, 0-2 count, right down the middle, and I banged it."
Texas' offense continued to work the Kansas pitching staff as it notched three more runs to stretch its lead to 6-3, but this was the extent of its offensive production on the day.
The Jayhawks broke through with a four-run fifth inning that saw three consecutive singles from senior center fielder Rudy Karre and juniors second baseman James Cosentino and catcher Jaxx Groshans. Texas pitcher Matt Whelan (2-2) surrendered the Longhorn lead and took the loss after just 1 1/3 innings of work.
Sophomore third baseman Skyler Messinger drove in the go-ahead runs with a clutch two-out, two-run single to give the Jayhawks a 7-6 lead, which they never relinquished.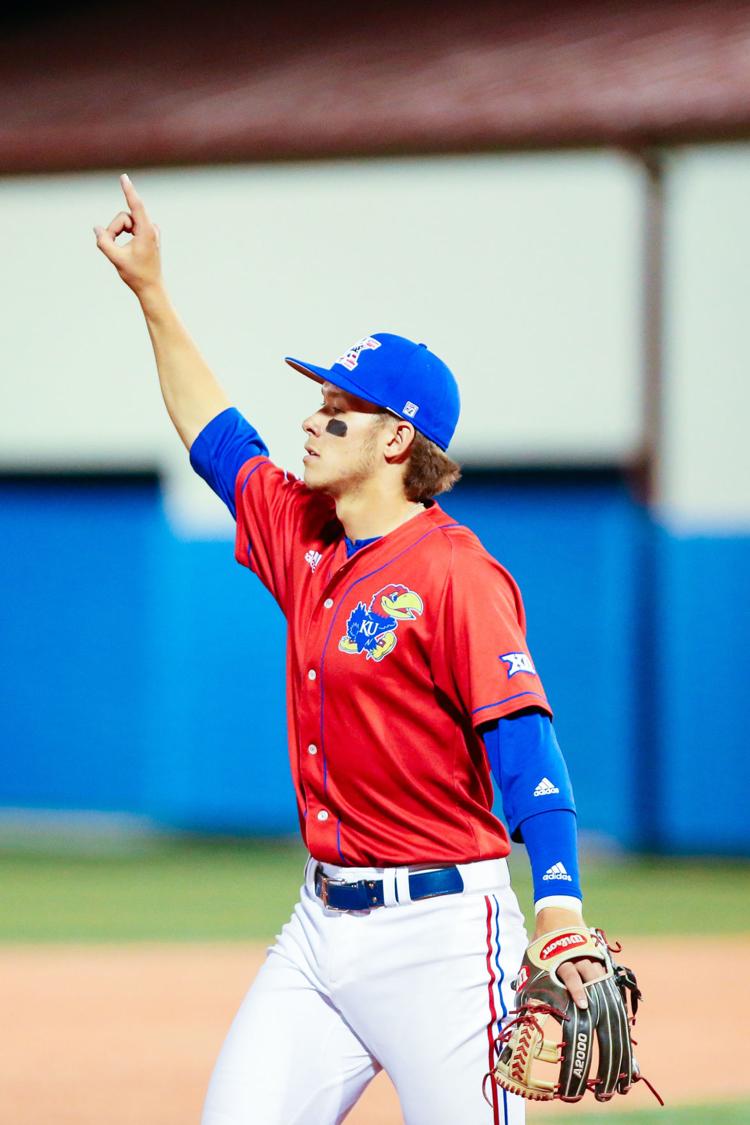 "I think we took a big step forward offensively, and we got some clutch hits," coach Ritch Price said in the release. "We have nine one-run losses. We've grinded and competed, and we've overcome months of awful weather, and now we're getting to practice on a regular routine and carry that momentum into the weekend, and we've taken another step as a team."
Redshirt junior reliever Nathan Barry (4-0) notched his fourth win of the season as he struck out five over 2 2/3 innings pitched. Redshirt sophomore closer Jonah Ulane sealed the sweep by striking out the side in the ninth.
Vosik gave the Jayhawks some insurance in the eighth as he scored Cosentino and Groshans with a two-run double.
The Jayhawks will momentarily pause Big 12 play as they host Jackson State for a two-game slate starting Tuesday at 6 p.m.