Following the Jayhawks' 11-7 win in the series opener against Furman Friday night, Saturday told an opposite tale as Kansas was shutout, losing 3-0 in the process. The Jayhawks were only able to get two hits, coming from junior shortstop Benjamin Sems and sophomore pinch hitter Tom Lichty. 
"(Furman pitcher David Dunlavey) absolutely dominated our hitters. His ability to pound the zone with that slider was one of the best performances we've seen in a while," Kansas coach Ritch Price said, according to a Kansas Athletics press release.
Junior righty Ryan Cyr took the hill for Kansas in the loss, throwing a complete-game. Over his day of work, he allowed seven hits and one walk while striking out six Furman batters. 
This isn't the first time Cyr has struggled to get run support during his efforts on the mound, as the Jayhawks have only scored one total run during his three complete-game performances.
"It was a quality start for him, all we could have asked for, especially after using (Blake) Goldsberry and (Jonah) Ulane last night. For him to go CG and only allow three runs, he gave us as good of a performance as we could have asked for," Price said.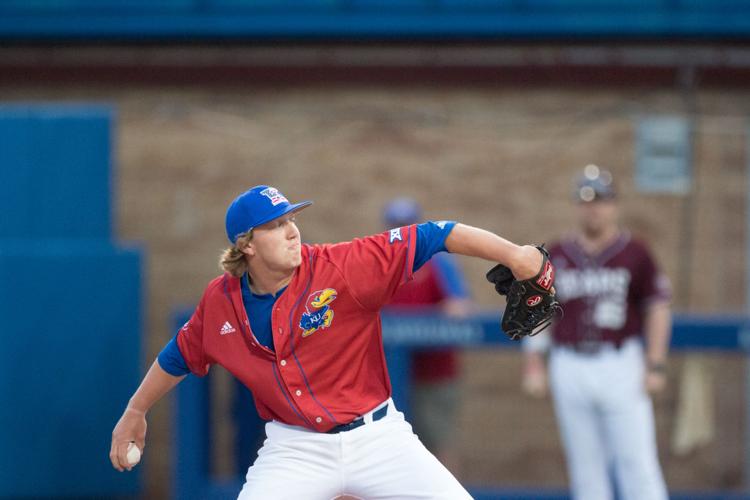 In the rubber match on Sunday morning, the Jayhawks rebounded quickly, jumping out to a 12-0 lead in just the fourth inning on the way to a 15-1 win. 
Offensively, Sems led the charge with two home runs and five RBI's, both marks tied his career highs. Following him was junior left fielder Brett Vosik and junior second basemen James Cosentino, both with three RBI's on the day. 
On the mound, redshirt freshman lefty Eli Davis was called upon and did not disappoint, throwing seven innings of shutout baseball matched with just four hits given up. This matched Davis' best performance of the season, who threw seven shutout innings against Northern Illinois earlier this year.
"It was a really nice outing for him today. If we continue to get starting pitching like this, I like our chances going into the end of the year." Price said, according to a Kansas Athletics press release.
After the road series win for the Jayhawks, moving them to 22-20 on the season, they will travel to play against Air Force in a two game set on Tuesday and Wednesday.