Kansas baseball is set to host it's biggest home series of the year against Big 12 foe Texas in a pivotal three-game series at Hoglund Ballpark this weekend.
After claiming the series win over Furman and splitting the mid-week series against Air Force, the Jayhawks enter Friday's opener against the Longhorns at 23-21 and 5-10 in conference play. Sitting at the bottom of the conference, one game behind this Texas team, Kansas will have an opportunity to inch up a spot in the standings while adding to its resume heading into the postseason.
For Texas, its 25-22 record has been due largely to it's success on it's home field. Having won 19 of 28 games down in Austin, Texas, the Longhorns have struggled away from the friendly confines of UFCU Disch-Falk Field. Boasting a 6-13 record on the road, the matchup would tend to favor the Jayhawks, who have only played at home nine times this year due to rainouts. The Jayhawks are 4-5 in home matchups.
Kansas sits dead last in earned run average in the Big 12 at 5.26. The good news is that this Texas offense isn't notorious for lighting up the scoreboard. In conference play, the Longhorns rank seventh in scoring, sixth in hits, last in doubles, last in triples, and eighth in home runs.
The pitching staff isn't dominant by any means either, sitting sixth in the league in ERA at 4.25 and seventh in strikeouts per nine at 8.6. Those numbers haven't gotten much better as the club showcases a 2-8 record over the last ten games. In that span, the Longhorns have been outscored 69-47.
Friday will mark the first matchup of 2019 between the two. Looking back to last season, Texas swept the three game series against Kansas in Austin during the regular season. However, Kansas managed to pull off the stunning upset in Oklahoma City during the Big 12 tournament by a score of 3-2.
In that outcome, it was former Jayhawk pitcher Jackson Goddard who earned the win and then-redshirt sophomore pitcher Ryan Cyr who slammed the door in the ninth, earning the save. Only five members of the starting lineup on that day remain on this years team (junior infielder Benjamin Sems, junior catcher Jaxx Groshans, sophomore infielder Skylar Messinger, junior outfielder Brett Vosik and sophomore infielder James Cosentino).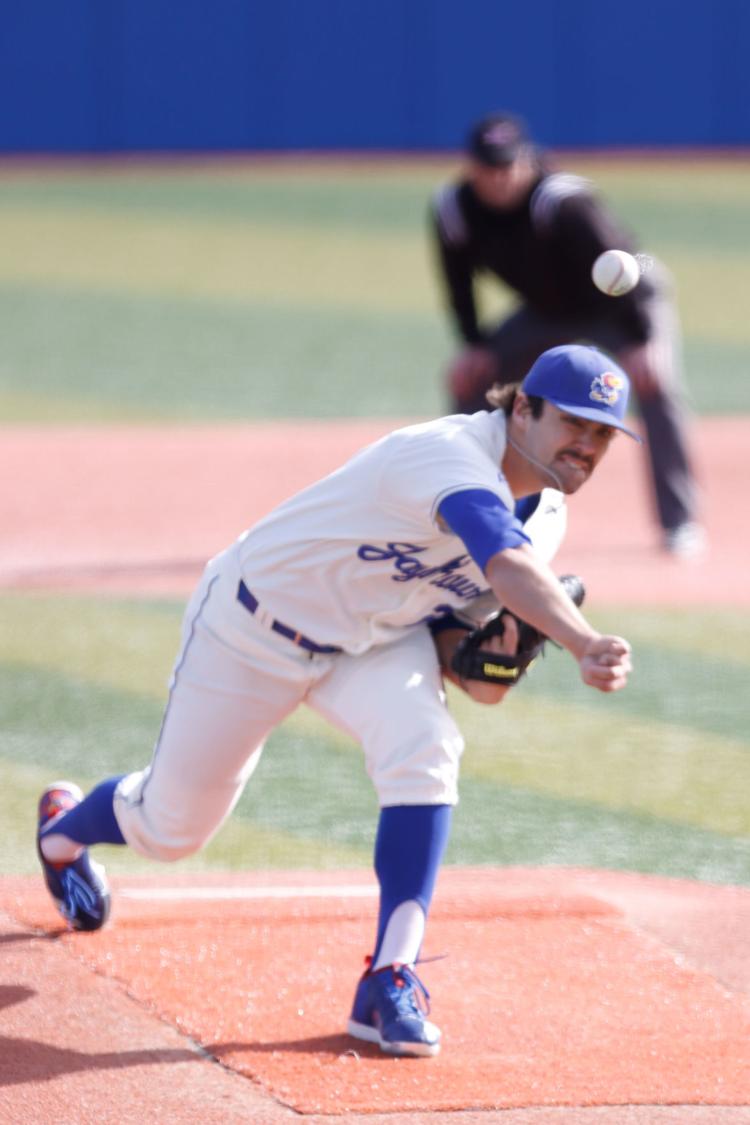 Of the last 11 games on the schedule for Kansas, eight of them will occur in Lawrence. After the series concludes against Texas, the final three series will feature Jackson State of the Southwestern Athletic Conference, TCU on the road, and Kansas State for senior day weekend.