Kansas began a three-game series in Lubbock, Texas, against No. 12-ranked Texas Tech on Thursday evening. The Jayhawks pulled off a stunner by taking down the Lady Raiders 6-4.
In what was one of Kansas' most potent offensive games of the year, the Jayhawks were able to string together a flurry of hits in the second inning to come away with four runs and take a commanding 4-0 lead.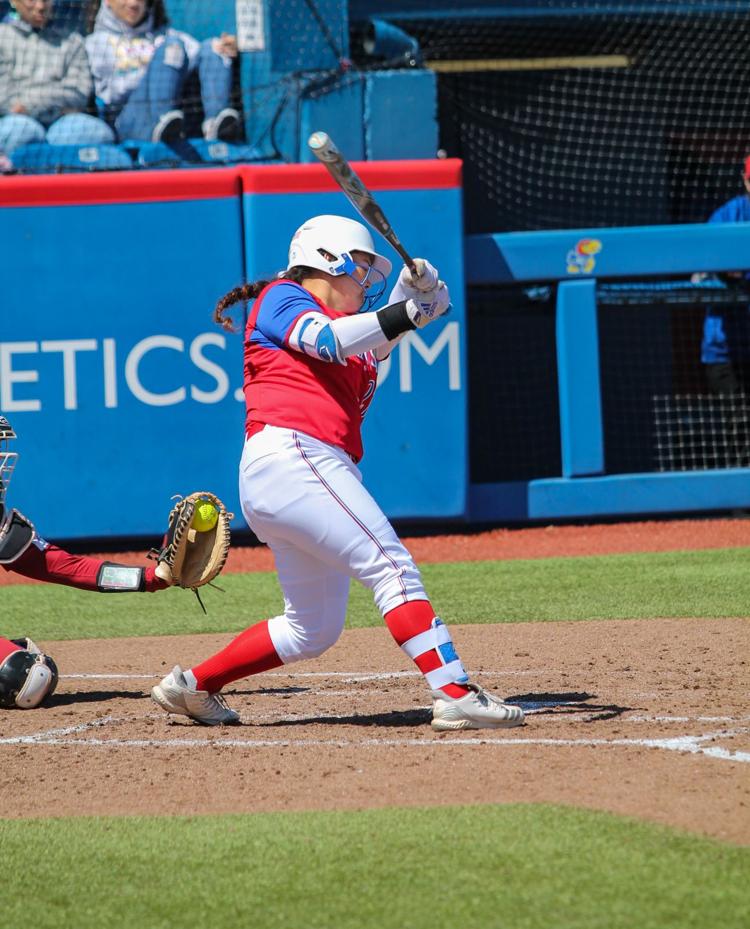 An RBI double by senior outfielder Jennifer Marwitz, as well as RBI singles by junior infielder Miranda Rodriguez, senior outfielder Emily Bermel, and sophomore outfielder Brittany Jackson accounted for all four runs batted in.
Junior infielder Madison Sykes hit a two-run home run in the fifth inning to increase the Kansas lead to 6-0. The blast was Sykes' fourth home run of the season. It also ended up being the game winning hit with Texas Tech scoring four runs over the next two innings.
Senior Brynn Minor started her 18th game of the season on Thursday and had one of her best performances of the year.
Minor pitched the first five innings of the contest, holding Texas Tech to one run and six hits and helping Kansas out to the team's commanding 6-1 lead after five.
Sophomore Hannah Todd took over for Minor in the sixth inning and struggled, allowing three runs on five hits. However, only one run was earned.
Todd's day was done after just the one inning as Minor reentered in the bottom of the seventh, trying to shut the door.
Minor allowed two hits but no runs, and Kansas got its first win over a ranked opponent this season and snapped a six-game losing streak.
The win was Kansas' first win over a ranked opponent since then-No. 13/14 Oklahoma in 2016.
Kansas will look to build off this game in game two on Friday evening. First pitch is scheduled for 6 p.m.
—Edited by Nolan Brey