Kansas women's basketball (12-13) fell to the No. 1 Baylor Lady Bears (24-1) 80-40 on Wednesday, dropping the Jayhawks to 2-12 in the Big 12.
Kansas held Baylor to just 13 points in the first quarter, but the Bears would then sprint out to score 24 points in the second quarter, leaving the Jayhawks in the dust. Unable to uncover an offensive rhythm, Kansas' 40 points are a season-low; senior guard Christalah Lyons recording 10 of those points to lead the Jayhawks.
Following the first quarter, Baylor took the game over. The Lady Bears finished the game with four players scoring in double figures and seven players with at least five points.
Baylor junior guard Juicy Landrum would lead the team with 20 points and a lethal five makes from behind the arc. Even as a team, Baylor shot the ball particularly well, hitting 45.3 percent from the field and 31.6 percent from three.
On the flip side, the Jayhawks would shoot a miserable 30 percent from the field and 20 percent from behind the arc. Over the course of the season, offense has alluded the Jayhawks in many stretches, but on Wednesday night the offensive curse plagued Kansas the entirety of the game.
The lone bright spot in the game was that junior forward Mariane De Carvalho snagged a career and team-high seven rebounds. The Jayhawks were also dominated at the free throw line shooting an abysmal 46.7 percent from the charity stripe as opposed to the 88.9 percent from Baylor.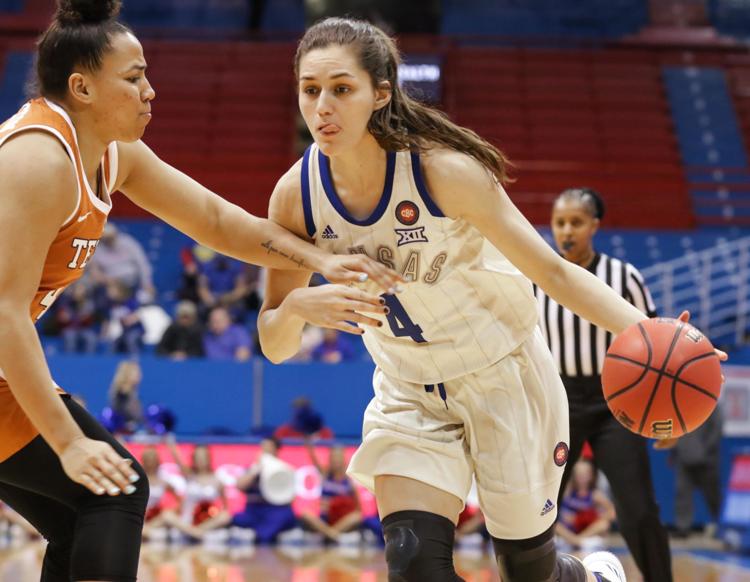 The Jayhawks will travel to Stillwater to take on Oklahoma State Saturday. Tip off is set for 1 p.m.