Cole Aldrich took the first shot, launching the ball underhand with one arm from center court. Unlike most half-court shots, this one was a line drive. Aldrich held up his hands and pointed to the top of Allen Fieldhouse, where a camera was recording what was about to unfold.
When Aldrich's shot hit back iron and through the net, Aldrich ran in circles hollering. Taking the last shot of four was Brennan Bechard, director of basketball operations for Kansas Athletics. Bechard hit his shot, to no surprise.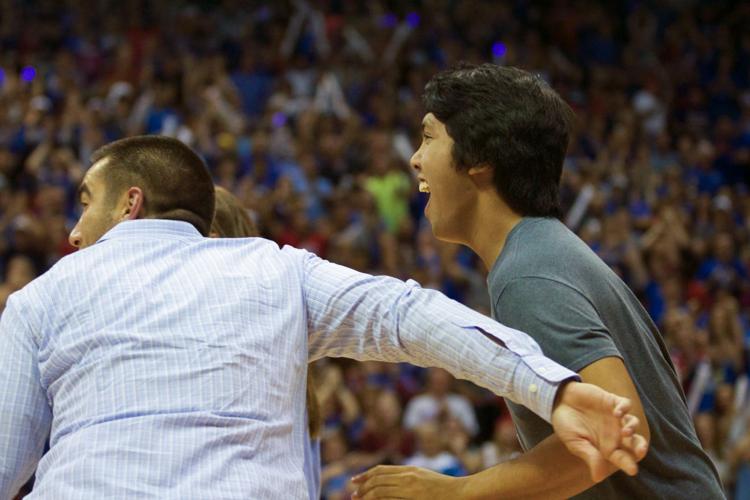 The two shots in between went through like it was planned, making it four straight shots, all on camera. This clip from 2010 can be seen on YouTube, and it has racked up almost 800,000 views.
The past two years at Late Night in the Phog, coach Bill Self has given selected students the chance to win $10,000 if either they or a person of their choosing makes a half-court shot.
Allen Fieldhouse was empty that day in 2010, but the stadium could be full and Bechard's shot would still go in. It's because of Bechard that coach Bill Self is out $20,000.
"I think what is overlooked is how generous [Self] is for doing this, and to continue it," Bechard said. "I may have made the shots, but the biggest difference is made by him."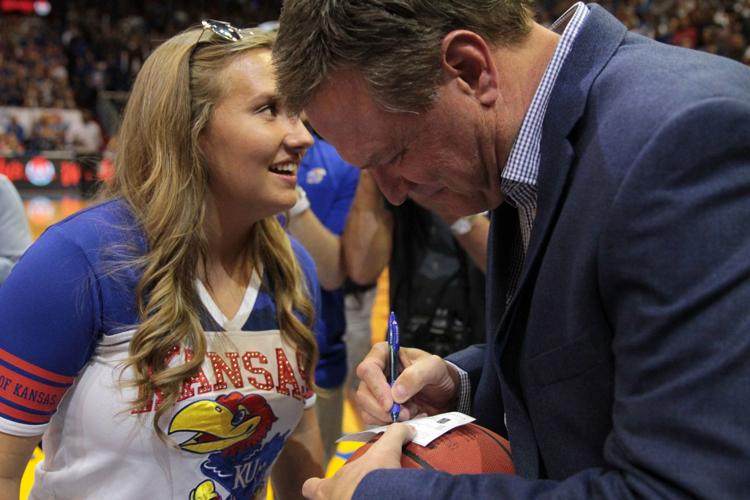 Before taking the $10,000 shot, the contestants are always awarded a practice shot. In 2016, then-sophomore Jordan Stiers selected Bechard knowing he made the same shot the year prior, according to the Kansas City Star.
Bechard's half-court party trick began when Danny Manning was still coaching at Kansas.
"A couple of years ago after practices with Tyler [Self] and Evan [Manning] we would mess around and play a game shooting those shots," Bechard said. "I practiced them a lot then, but last year I didn't practice as much so I was fortunate for it to go in."
Despite calling the shot fortunate, Bechard isn't thinking about his luck as he strides toward half court, charging up to heave the ball.
"The goal is not to put up an air ball. I want to give the shot a chance, so if anything I'd rather put too much on it than not enough," Bechard said. 
Bechard has yet to whiff on the $10,000 opportunity. With two more students being selected for the chance to have Self waive a check in the air at rowdy Allen Fieldhouse crowd, Bechard knows a third shot may be inevitable.
"I'm not sure I'll be taking the shot yet because they have to select me," Bechard said. "But I have a pretty good feeling that I'll probably be taking it."
Late Night is scheduled for a 6:30 p.m. start on Saturday.