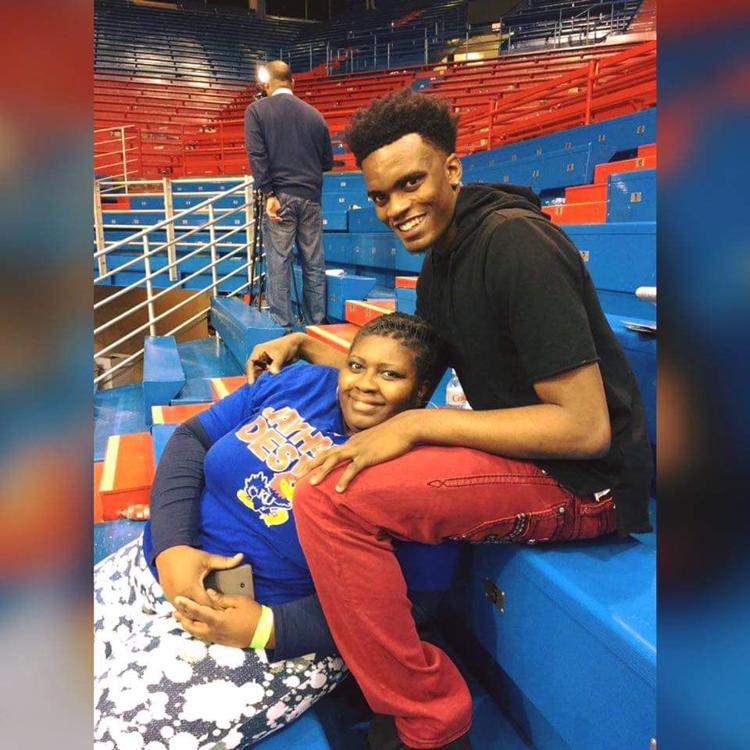 The 15-hour drive from Memphis, Tennessee, to Miami, Florida, was an opportunity for a change in scenery, but it wasn't the beaches or skyscrapers that impressed LaLa Vick. It was what she saw take place in American Airlines Arena.
Senior guard Devonte' Graham held the ball 30 feet from the basket with just under eight minutes to play in the game. That's when "The Kidd" made his move. Junior guard Lagerald Vick ran down the baseline and Graham lobbed the ball just to the right of the hoop.
Any normal human would've missed this attempt at an alley-oop, leaping only to see the ball soar into the stands.
"I've been throwing him pretty bad alley-oops, lately," Graham told reporters after the game.
But Vick is no normal person.
He left his feet and reached back with his left hand to catch Graham's pass. Vick threw down a dunk that got the Jayhawks bench off its feet.
LAGERALD VICK THROWS IT DOWN pic.twitter.com/0CMwSuNMQ7

— Jayhawk Video (@JayhawkVideo) December 3, 2017
https://twitter.com/JayhawkVideo/status/937113874582724609
"I've seen him do a lot of things, but I've never seen him do anything like that," LaLa said. "It was amazing."
Lagerald looked to his Kansas teammates with as much emotion as he'd ever shown. His mother loved it.
* * * * *
Lagerald is a quiet person.
LaLa looks out for her boy any way she can, and for her, that meant getting a Twitter account.
LaLa's tweets are a compilation of a Lagerald Vick highlight reel. She always types in all-caps, and her excitement and pride is felt through her words.
6-0 WE'LL TAKE IT.......
THE KIDD COULDN'T FIND HIS RHYTHM TONIGHT.......BUT AS LONG AS I KNOW IT'S IN HIM.....HE'LL BE OK😉😉😉😉
NOW LET ME PACK.......MIAMI IS ABOUT TO MEET LALA VICK😜😜😜😜😜
GREAT JOB JAYHAWKS.......LALA IS ONE PROUD MOMMA😌😌😌

— LaLa Vick (@LaLaVick1) November 29, 2017
"I've really been like his spokesperson, and that's why I do it," LaLa said. "I say what he's not going to say."
LaLa has her children's personalities down to a science, and she loves to talk about them.
First is her daughter, the "serious one."
"People always thinks she's going to be as sweet as can be because she's so cute," LaLa said. "She always walks around with a smile, but she's serious."
Next is her 12-year-old son, the "angry one."
"I honestly don't even think he's ever that angry," LaLa said laughing. "He just has an angry face."
Then is the "quiet one," Lagerald. Back at home in Memphis, Lagerald doesn't even speak at church.
"A lot of people don't even know what he sounds like," LaLa said.
But now, LaLa says her son talks more than he ever has. He has no other choice.
Lagerald has a 5-year-old daughter of his own. She is his responsibility, and LaLa makes sure he knows that, despite his daughter living in Memphis with LaLa.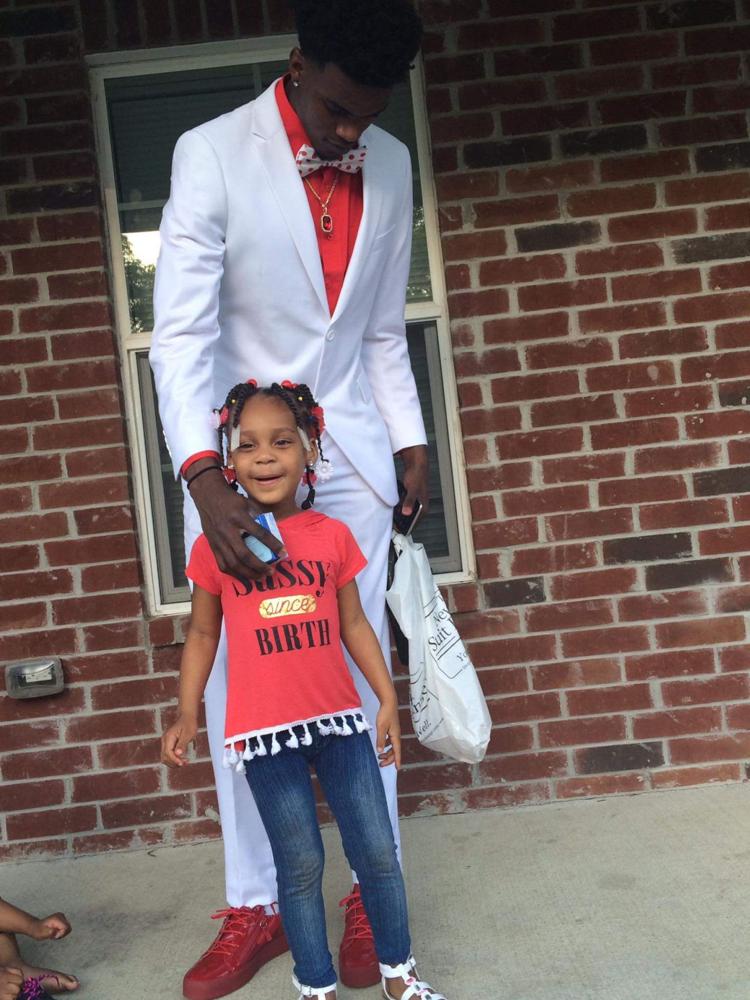 "I'm a reminder," LaLa said. "I always remind him that a lot of players that are in college basketball are not in Lagerald's situation."
LaLa knows Lagerald has it tough. He has to find a way to stand out in the college game because he can't afford to fit in. He's responsible for more than just his life.
But LaLa looks at the bright side. She loves her boy and knows he can accomplish his goals. No one is more proud of Lagerald than she is. That can be seen on paper and in papers.
LaLa's Twitter is interactive with the Lawrence community, including the newspapers. She reads every article about Lagerald, but she doesn't stop there. She has a folder at home with dozens of printed out articles about her son.
"Just talking, thinking, reading about my boy puts a smile on my face," LaLa said. "That's why I call him 'The Kidd.'"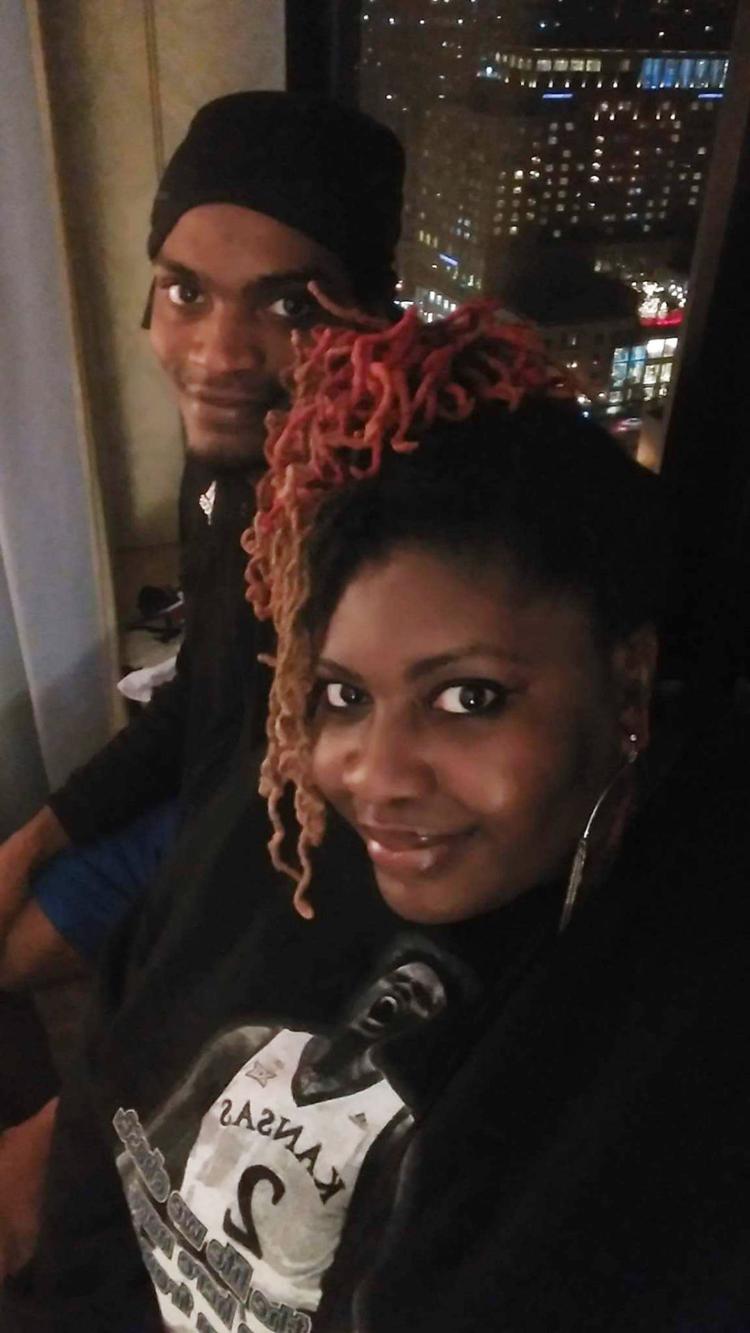 LaLa doesn't just tweet about Lagerald. In the midst of Graham's early season shooting struggles, LaLa showed love and support for the Jayhawks' unquestioned leader on Twitter.
Then, after Graham scored 70 points in two games, Vick was all over it.
WHAT SLUMP...... #DTAEBAYBEE

— LaLa Vick (@LaLaVick1) November 29, 2017
* * * * *
She's been in their dorm rooms too. She's not afraid to go in and talk to all of them.
"They love me," she chuckled. "I'm like the team's momma."
LaLa takes pride in what her children have learned and taken from her. She said her goal is to help them become who they are supposed to be.
"I have my shutdown moments where I don't want to be talked to. Sometimes I play too much. And sometimes I'm just angry," LaLa said. "So every time I watch my children, I think that's got to be from me."
For Lagerald, that means watching out for him and supporting him through Twitter.
And when Lagerald actually smiles, LaLa knows that's for her.
— Edited by Danya Issawi