Coming off its seventh conference win of the season, Kansas men's basketball hosts Texas for the teams' final meeting of the season Monday, Feb. 3. The last time the two programs met, the Jayhawks bested the Longhorns in Austin, Texas, 66-57, behind a game-high 21 points from sophomore guard Devon Dotson. Tipoff is slated for 8 p.m. on ESPN.
Texas Longhorns: 14-7, Big 12 (4-4)
Junior forward Jericho Sims - ★ ★ ★ ★ 
Currently leading the team in field goal percentage (65.7), rebounds per game (8.0) and blocks per game (1.3), Sims is one of the best forwards in the Big 12. Last time the Longhorns faced the Jayhawks, the Minneapolis native went off for 20 points, six rebounds and two blocks. If Texas wants to compete with Kansas, Sims will have to have a good night.
Sophomore guard Andrew Jones - ★ ★ ★ 
One of the best stories in all of college basketball, Jones has returned to the court this season after recovering from leukemia. After sitting out since late 2017, the 6-foot-4 guard is off to a great comeback season, averaging 10.5 points, 2.2 rebounds and 2.1 assists per game while shooting over 38% from three-point land.
Freshman guard Donovan Williams - ★ ★ 
After a slow start to the year, Williams may see an increase in minutes due to his recent play. The former four star recruit, per 247 Sports, was a key player in the Longhorns 72-68 win over the Cyclones, as he recorded 13 points while knocking down 3-of-5 from deep. Coming in at 6-foot-6, 180 pounds, Williams also has the length to guard multiple positions. 
Kansas Jayhawks: 18-3, Big 12 (7-1)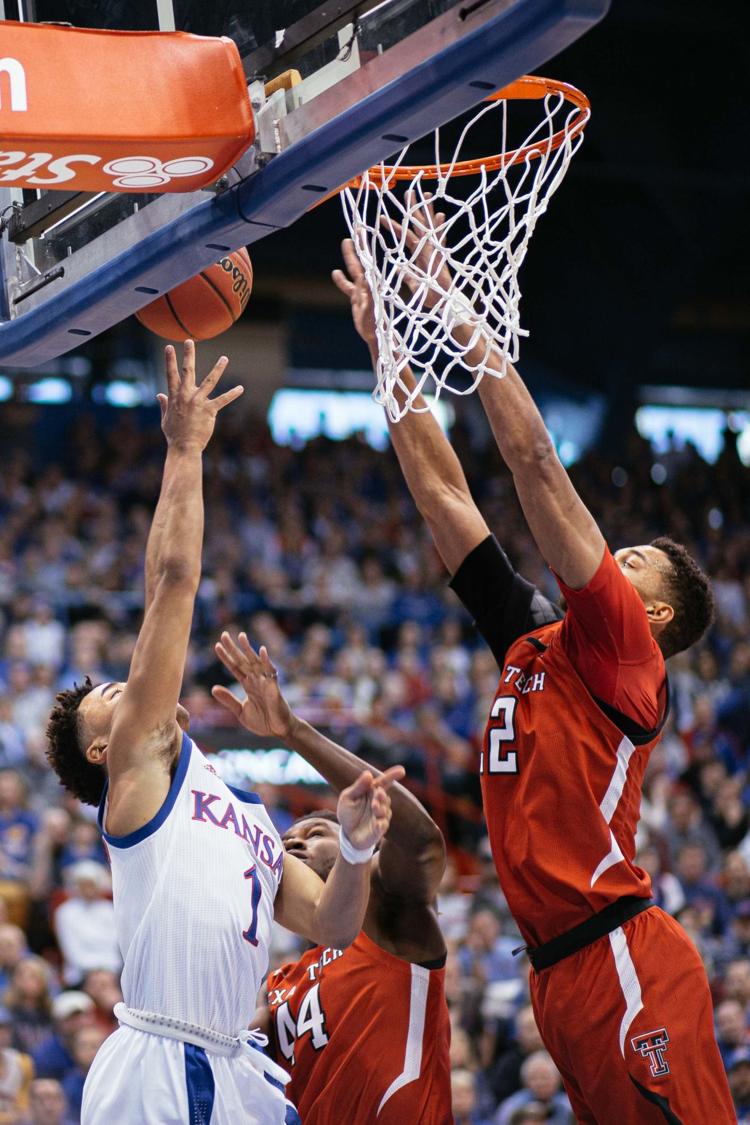 Sophomore guard Devon Dotson - ★ ★ ★ ★ ★
Leading the team in points (364), steals (44), and free throw percentage (80.8%), Dotson is in consideration of being the National Player of the Year. Through his last five games, Dotson has tallied 20 or more points in three of them, and the Jayhawks went 5-0 during that stretch. The sophomore led Kansas in scoring against Texas on Jan. 18. 
Senior guard Isaiah Moss - ★ ★ ★ ★
In the win over Texas Tech Saturday, Moss led the bench in scoring with 12 points on 5-of-8 shooting in 18 minutes. It's only the second time this season that Moss has totaled double figures in scoring in back-to-back games. In the win at Texas, Moss was limited to five points and five rebounds in 32 minutes of action. 
Freshman guard Tristan Enaruna - ★ ★ ★
While fellow freshman guard Christian Braun has found stability in the starting rotation, Enaruna has dealt with an inconsistency in playing time. Since the start of conference play, the 6-foot-8 forward has only played a high of 15 minutes through eight games. However, he did notch six points and two steals in 12 minutes versus Kansas State on Jan. 21.
Beat Writer Predictions:
Jakob Katzenberg: Kansas 73, Texas 61
Jack Johnson: Kansas 70, Texas 55