Senior middle distance runner Nicole Montgomery rounded the corner of the 800-meter run at the Kansas Relays with a clear lead, surmounting to a 2:10.39 finish. 
A big smile spread across her face as she crossed the finish line. She slowed down to stop and catch her breath, taking one more look at her surroundings. 
Sunday was the last day in which she would run at Rock Chalk Park while representing the Kansas track and field. The final time in a successful collegiate career that will she would participate in the Kansas Relays.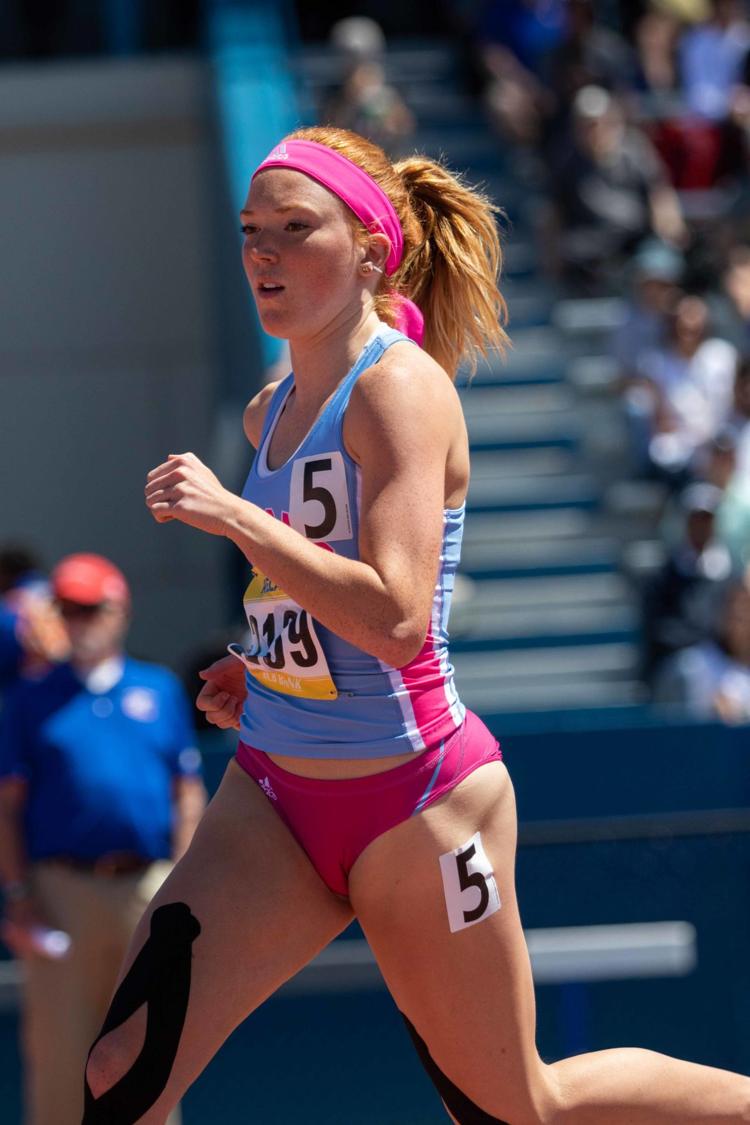 A moment she describes as bittersweet but hasn't quite hit her yet.
"I'm just unbelievably grateful to run with such a great crowd, with everyone cheering on the Jayhawks, it's so fun being on this track," Montgomery said. "The fact that it's the last time is so sad, but I still have a few races to run with the Jayhawk on my chest." 
Montgomery said that she didn't finish the race the way she wanted, blaming the wind as a factor.
"I looked at my time and thought I could have executed differently, could have done it in a better way," Montgomery said. 
Montgomery has enjoyed a successful career as a Jayhawk, being apart of several winning Jayhawks teams in the past. She has won an event at the Kansas Relays each of her four years at the University.
Even after all of the accolades and accomplishments, she said that putting on the Jayhawk uniform for the first time is her favorite moment at KU.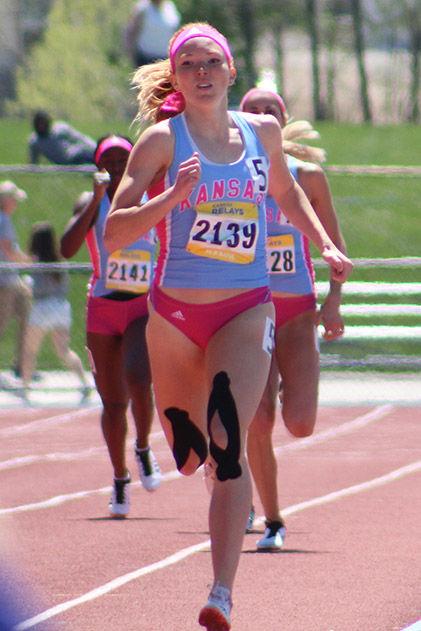 "It was indoor race and I was excited because I was starting my collegiate career," Montgomery said. 
Montgomery says it feels like just a month ago she was starting her career and she hasn't really gone through the emotions of realizing its over. As for what's next for her she said she is focused on her next race which will be the National Relay Championships in Fayetteville, Arkansas, April 26 and 27.