On the final day of the National Relay Championships in Fayetteville, Arkansas, Kansas track and field set numerous personal-bests along with snagging multiple wins.
Junior distance runner Bryce Hoppel continued his streak of individual victories as he has now gone 323 days without losing an individual race. Hoppel ran a 1 minute, 45.87 seconds in the 800-meter dash to set a meet record and put himself at No. 2 in the country.
Sophomore distance runner Ethan Donley set a personal-best in the 800-meter dash, finishing with a 1:52.19 time in the event, placing him in sixth place.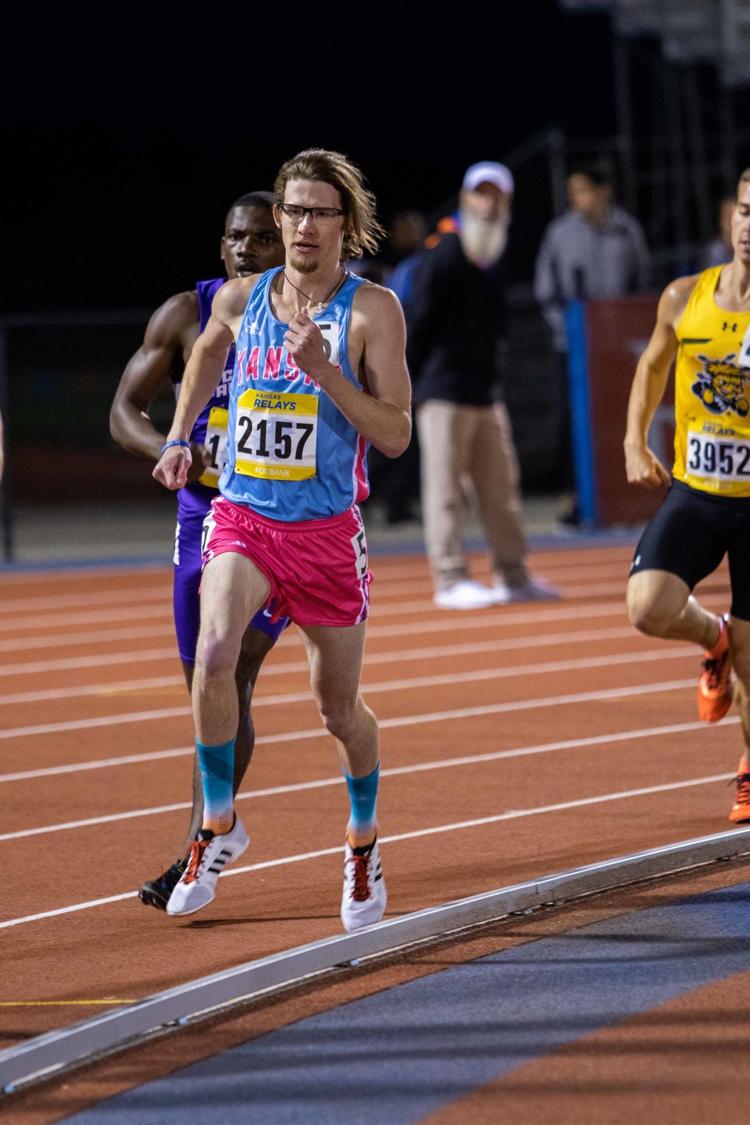 Both the men's and women's high jump teams took the crown with jumpers senior Joel Long and freshman Rylee Anderson both placing first. Long jumped 1.95-meters while Anderson reached 1.82-meters.
In the men's 400-meter hurdles, junior Cody Johnson ran a personal best 50.73 to finish in second. Johnson's time is the fifth best in Kansas history.
Sophomore pole vaulter Zach Bradford followed up his record-setting performance at the Kansas Relays with a second place finish. Bradford cleared 5.62-meters to tie the meet record with the victor of the event, Baylor's KC Lightfoot.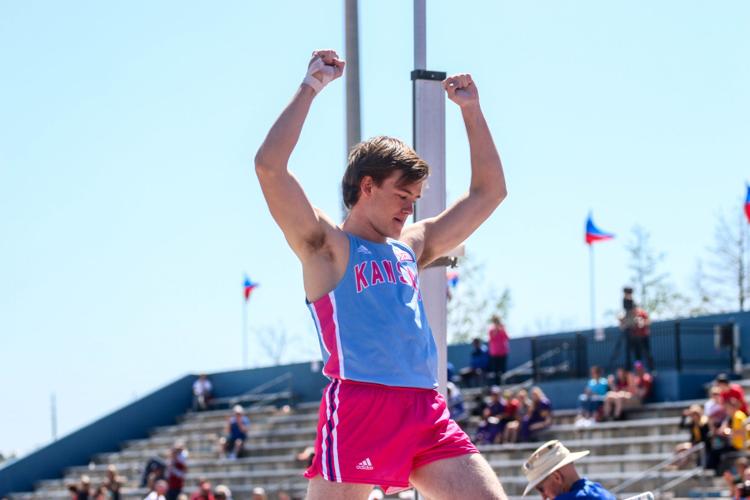 Freshman hurdler Cordell Tinch ran 13.89 in the 110-meter hurdles to take second in the event.
The men's 4X800-meter relay team took second in the event, running a 7:44:01. The team consisted of Hoppel, Donley, redshirt freshman Jack Young and junior Marcus Quere.
Senior mid-distance runner Marleena Eubanks took second in the women's 800-meter run. Eubanks ran a 2:05:12, which is the third best time in Kansas history.
In the 1500-meter run, senior Courtney Griffiths and sophomore Lauren Harrell ran personal-bests. Griffiths ran a 4:25:62 to take fourth while Harrell ran 4:33:56 to take fifth.
In total, 22 personal-bests were set on Saturday for the Jayhawks.
Kansas will travel to one more event on Friday, the Ward Haylett Invitational in Manhattan, Kansas, before participating in the Big 12 Championships.