Column
A story of humble beginnings, Kansas soccer celebrates its 25th year this season. Despite such a youthful tenure in the NCAA, Kansas has tallied quite the resume under coach Mark Francis. A plethora of All-Big 12 performers as well as a number of All-Americans such as Caroline Smith, Holly Gault and Liana Salazar.
With this in mind, the Jayhawks may be relatively young but they come with a the energy and mentality of a winning program. The 2019 incarnation of the Jayhawks will be the best team Kansas has ever had.
Kansas currently sits at number 11 in the latest United Soccer Coaches poll and is staring down a four game road trip over the next two and a half weeks. At this point in the season, Kansas still has room for improvement even though they are undefeated. This road trip could make or break the season for the Jayhawks.
The possibility of going into conference play undefeated could make for the highest climb in the poll ever for Kansas. The Jayhawks highest regular season ranking in the poll topped out at number six back in 2004. The Jayhawks have flashed the potential to be the best team in the Big 12 this year.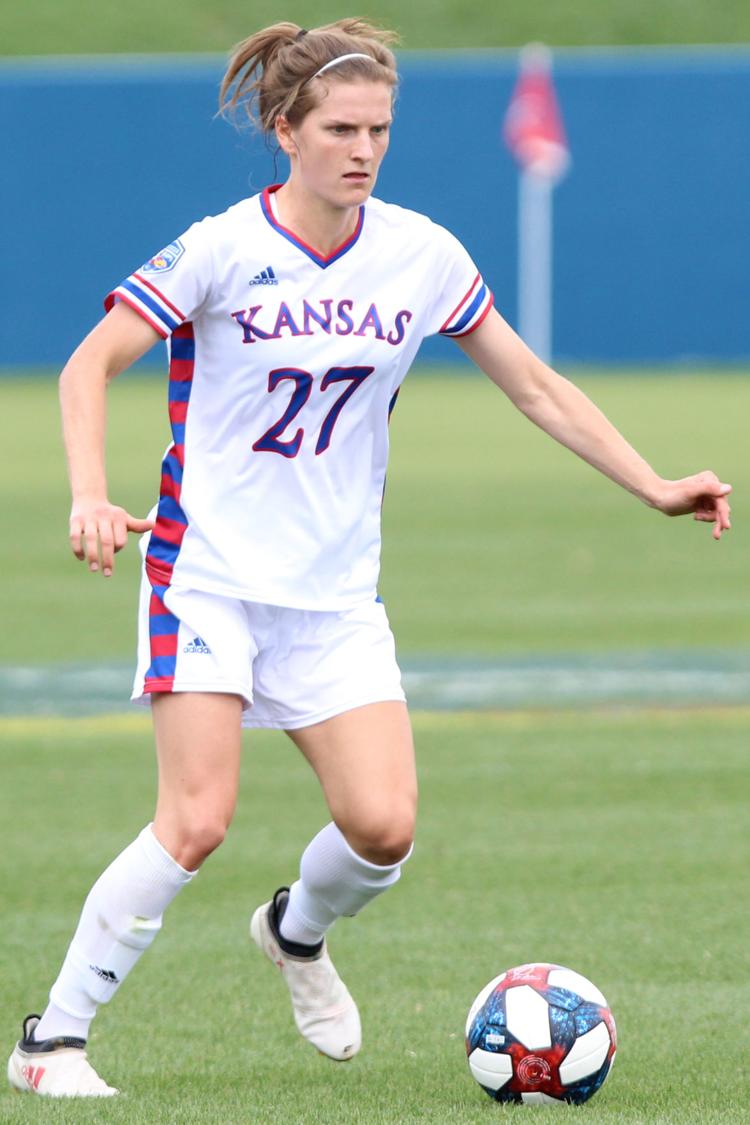 During the matchup against Memphis, the team didn't play to their capability in the first half but was resilient and came through with two huge second half goals. One of which came from senior forward Katie McClure in the final two minutes of the game.
McClure is the premier scorer in the Big 12 this season and has a knack for finding the back of the net late in the game. McClure has eight game winners since the start of last season. Her six goals currently lead the team and is tied for third in the country through the first four games.
She's on pace to shatter the Kansas goal scoring record with a projected 30 goals. It's unrealistic to expect McClure to keep that production up for the remainder of the season, however it doesn't hurt to have a player of that level on your side.
The new attacking style of Kansas is the one thing that has stood out from the rest of the details this season. The previous season saw a style of play that got the ball out wide to the wings hoping to create two touch opportunities in the box. The midfield will be at the center of it all. Junior Ceri Holland and senior Sophie Maierhofer will be placed with the responsibility of orchestrating the forward attack of Kansas.
Coach Mark Francis, now in his 20th season, has his most diverse roster that he's had in terms of ability. The Big 12 is a tough road that will test this talented Jayhawk team. They have the pedigree to pave the way for a historic season.