Kansas women's basketball (12-11) fell to the Oklahoma Sooners (6-17) Wednesday night by a score of 78-67 after a 17-point performance from senior forward Austin Richardson. Despite the nice performance from Richardson, the Sooners proved to be too much, with four players posting double figures in scoring.
Like many games this season, the Jayhawks struggled from beyond the arc, again posting an under-30 percent mark from three-point range, while the Sooners finished the night at 45 percent. 
Kansas did a nice job of taking care of the ball, turning it over only 13 times to the Sooners 20, but the Jayhawks allowed Oklahoma to score 21 points off their turnovers, only converting 17 points themselves, a recurring issue this season. 
The two stars for the Sooners were Madi Williams and Ana Llanusa, combining for 39 points on the night while Williams was also able to tack on 11 rebounds of her own. Taylor Robertson had 12 points with Mandy Simpson, adding in her 10 points, filling out the four in double figures.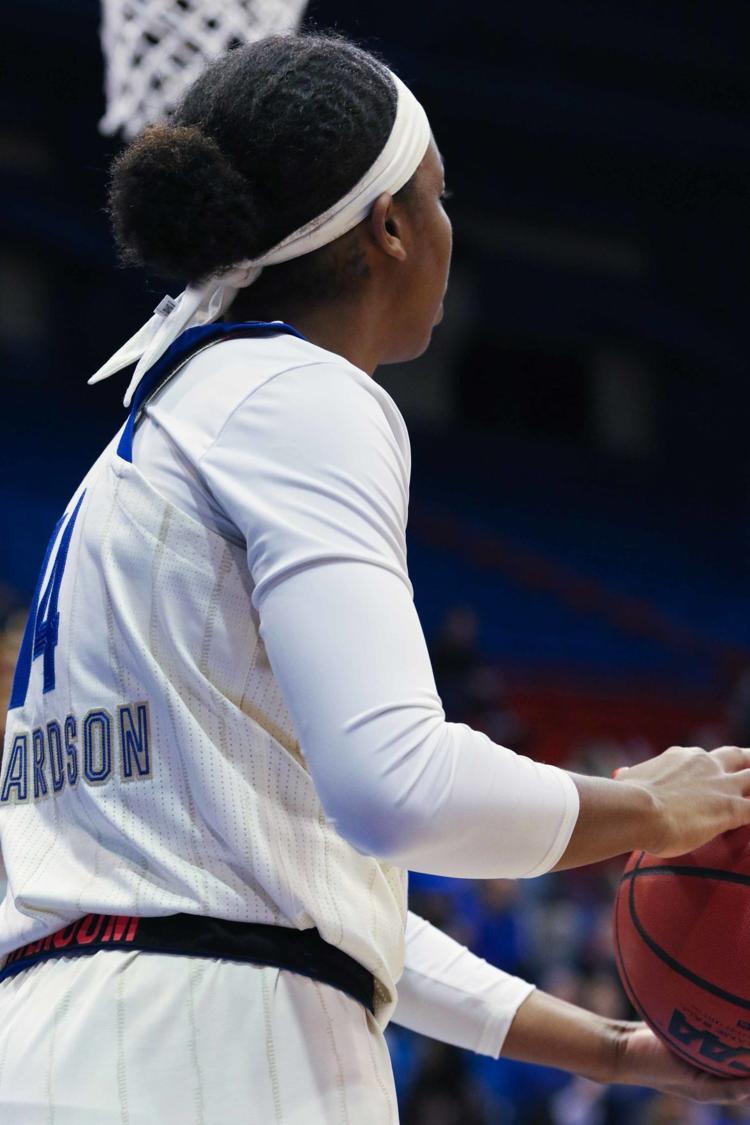 Despite the loss, redshirt senior guard Jessica Washington did return to action playing 23 minutes but may have been rusty getting back onto the court shooting 2-of-11 on the night with both of the makes being from behind the arc.
The Jayhawks now fall to 12-11 on the season and 2-10 in the Big 12. Kansas will return home Sunday to take on Texas Tech. Tipoff is set for 2 p.m.
—Edited by Justin Hargraves