Kansas track and field walked away from the Ward Haylett Invitational in Manhattan with three victories, including two coming from one participant.
The pre-conference meet consisted of athletes fighting for a spot in the Big 12 Championships. A short list of qualified Jayhawks competed in the meet.
Sophomore hurdler Darius Releford won both the 110-meter hurdles and the 400-meter hurdles. Releford's victories are the first time he has won an outdoor event since the Ward Haylett Invitational last season.
In the Big 12, Releford sits at 12th in the 110 hurdles and 13th in the 400 hurdles, putting him right on the edge of qualifying for the Big 12 Championships.
The other lone victor for the Jayhawks was sophomore pole vaulter Khristen Bryant. Bryant was one of only three competitors to clear a height.
Bryant's personal-record of 4.12-meters qualifies her for the Big 12 Championships; however, she has struggled to come close to that mark since setting it on April 6.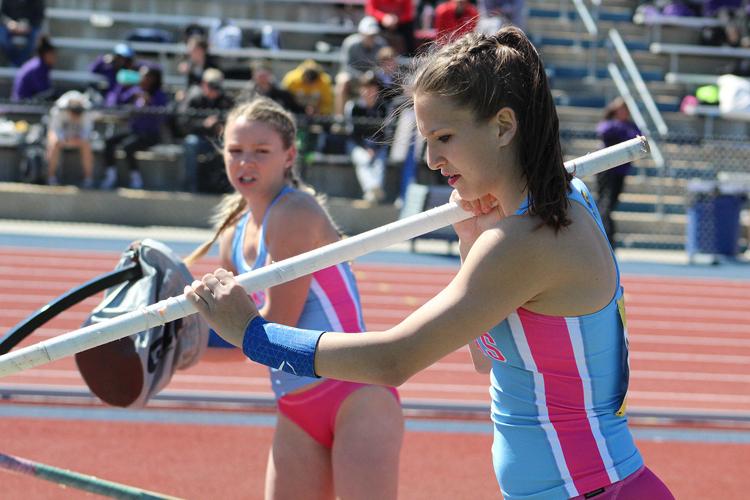 Right behind Bryant was freshman Samantha Van Hoecke. Van Hoecke tied a personal-best jump in her second-place finish with a leap of 3.65-meters.
Middle distance runners senior Wumi Omare and sophomore Catherine Liggett set personal-bests in the 800-meter run. Liggett took second with a time of 2:10:31 while Omare took third with a 2:12:01 run.
Cayli Hume of Kansas State won the event, but the Jayhawks took the next consecutive five spots, finishing second through sixth.
Sophomore Morganne Mukes took third in both the 100 and 200-meter dash. Both events had the same top-three with Kansas State's A'keyla Mitchell winning both events followed by Asha Cave taking second in both events.
Mukes sits in 24th in the Big 12 in the 100-meter race and will miss out on the Big 12 Championships.
Sophomore distance runner Ethan Donley took second in the 800-meter run. He took second to the unattached Travis Hodge who took fifth in the Big 12 Championships in the event last season.
Donley currently has the 12th best time in the Big 12 in the 800-meter run giving him an opportunity to compete for a Big 12 Championship.
Three other Jayhawks set personal-records in the meet, giving Kansas a positive finish to the pre-conference season.
The Jayhawks will take to the Big 12 Championships on Friday, May 10 through Sunday, May 12 in Norman, Oklahoma.