A successful third round at the Hootie at Bulls Bay Invitational in South Carolina secured a second-place finish overall with an 849 (-15) cumulative score for Kansas men's golf.
In fourth place and seven strokes back at the start of the final round, the Jayhawks felt pressure to improve scores and move up the leaderboard. The Bulls Bay Invitational marked the fifth top-five finish for the team this season. The Jayhawks lost to the South Carolina Gamecocks who finished the tournament 22-under (842).
Senior Charlie Hillier held his own throughout the competition and recorded a first-place finish overall. Finishing 13-under (203) put him in the position to secure his first collegiate title. In the third round and final round, Hillier shot 3-under.
"I'm so happy to see him finally get his first individual win. He has been close several times, but finally broke through his senior year," coach Jamie Bermel said according to a Kansas Athletics press release. "Charlie looked like a champion out there this week. He has control of his game from start to finish."
Redshirt freshman Jeff Doty also contributed to Kansas' success. Shooting one-under in the final round, he tied with junior Andy Spencer as the Jayhawk's second best in the competition. Doty and Spencer tied 215 (-1).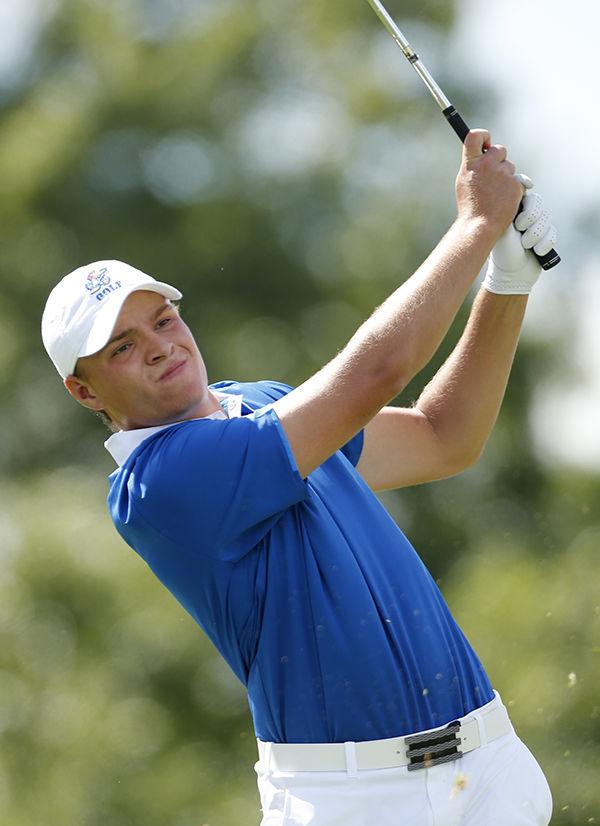 "Jeff Doty has been a nice addition to our team. Although he is only a redshirt freshman, he plays with a lot of poise and has added depth to our team," Bermel said.
Kansas will travel to Charlotte, North Carolina, April 6-7 for the Irish Creek Intercollegiate. Bermel and the Jayhawks notched a fourth-place finish at this competition last year.