Kansas women's basketball fell to the West Virginia Mountaineers 75-61 on Saturday night on senior night. In the final home game of the season, the Jayhawks struggled on the defensive end of the court, allowing West Virginia to get out to a 24-15 lead in the first quarter.
West Virginia senior guard Naomi Davenport had 11 of the Mountaineers 24 first quarter points, shooting 5-of-6 from the field, though the Jayhawks were able to hold other key Mountaineer players, such as junior guard Tynice Martin, at bay early.
"They really attacked our frontline," said Kansas coach Brandon Schneider. "I think Davenport had the first seven and then when they brought (Kari) Niblack off the bench, she really attacked our fives. I thought that was the biggest difference in the game, was their frontline. I thought we did a really good job on (Tynice) Martin, who's a terrific player."
The Jayhawks weren't able to establish a presence down low during the game, falling behind in the rebounding battle early and eventually finishing with nine fewer rebounds than the Mountaineers. Four players for West Virginia finished with at least seven rebounds and three with at least two on the offensive end.
As the game progressed, West Virginia was able to maintain a healthy lead throughout the game, but the Jayhawks gave everything they had. Going down the stretch, they Jayhawks were forcing turnovers and keeping themselves within striking distance.
Senior guard Kylee Kopatich had 11 points in the fourth quarter, finishing with 17 points on the game. Senior point guard Christalah Lyons was also able to tack on 17 points of her own while also adding on five assists.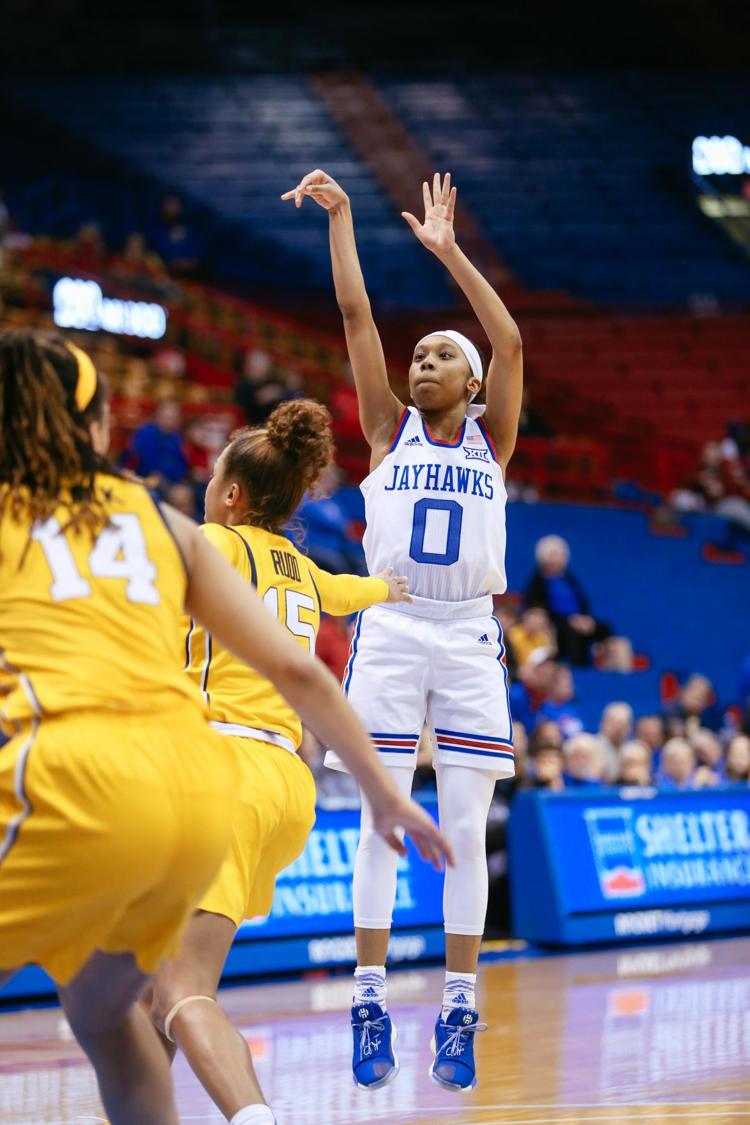 "Obviously disappointed in the result but not at all disappointed in the effort our players gave," Schneider said. "I think in particular in the fourth quarter. I thought that they showed a lot of fight. I believe we forced 10 or 11 turnovers in the fourth quarter. I'm so proud of how they represented themselves, particularly our seniors."
The Jayhawks finished the 2018-2019 season with a home record of 8-8. They will hope to finish out the regular season strong as they travel to Ames, Iowa, to take on the Iowa State Cyclones on March 4. Tip-off is set for 6:30 p.m.