As Sporting Kansas City led 3-2 in the Western Conference semifinals, forward Dániel Sallói received the ball on a breakaway, sidestepping Real Salt Lake goalkeeper Nick Rimando to steal the victory.
The no-look finish punctuated a standout performance by the Hungarian native.
"I had been watching a lot of [Liverpool forward Roberto] Firmino videos of no-look goals," Sallói said. "It's something I've always wanted to do, so, goal accomplished."
Sporting advanced to the Western Conference Finals 5-3 on aggregate following Sunday afternoon's 4-2 victory, and as Sporting KC manager Peter Vermes said, the home side looked strong throughout.
"We were relentless," Vermes said. "We didn't give them anything."
To open up the scoring in this hotly contested match, Sporting midfielder Felipe Gutierrez got on the receiving end of a pinpoint pass over the top from forward Johnny Russell, then promptly made a quick touch with his right foot, setting up an easy tap-in for Diego Rubio in the 14th minute.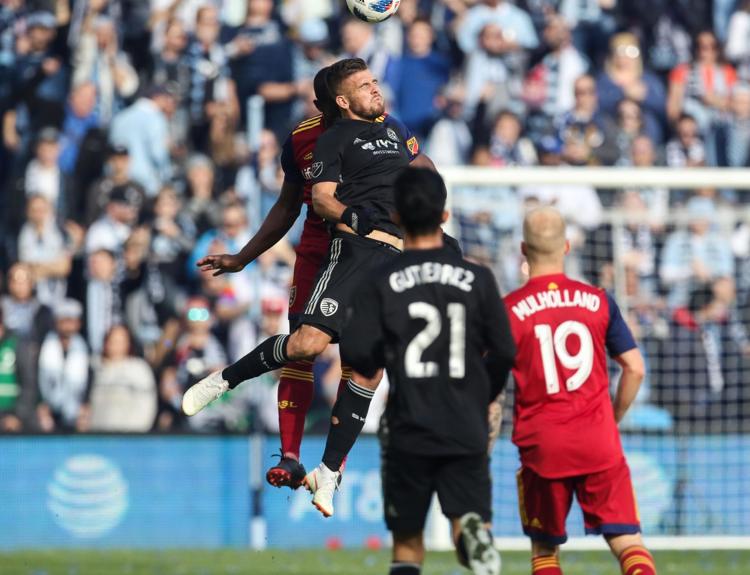 The goal put Sporting Kansas City up 1-0 against Real Salt Lake, and was just the beginning of a Sporting-controlled first half of play.
Team-leading scorer Sallói followed that up just five minutes later off another pass by Gutierrez to give the home side a 2-0 lead and, more importantly, a 3-1 advantage in aggregate scoring.
"It's really amazing," Sallói said. "I really wanted to advance. We played well as a team and it was difficult at the end, but we secured it and it's huge. I'm glad that we could give the fans a win because it was too long."
Even in the first eight minutes, Sporting seemed to just want a result more. Sporting earned four corners and three shots in that time, with Sallói getting the best chance with a shot just over the crossbar.
Yet, even though he didn't add to the scoring total, Gutierrez's passing truly stood out in a match that was heavily controlled in the midfield of Sporting.
Gutierrez, who assisted on both goals on Sunday and Rubio's goal in the first leg, added to his pedigree of being one of Sporting's best passers, even tying the club record for assists in a postseason.
Vermes said that this has been a long time coming.
"I think he's back feeling really good again," Vermes said. "It's taken some time, but he was real, high quality today. That's a different-level player and he came through."
On the other side, Real Salt Lake had seven shots in the first half, yet was unable to capitalize, putting only one shot on goal, but fighting nonetheless to create chances.
At halftime, Vermes emphasized playing into the physical nature of the match.
"I told the guys, 'You're gonna have to sacrifice your body going into the second half,'" Vermes said. "Those are dangerous games. We were fighting for this and we deserved to win the game the way that we did."
Coming out of the half up 2-0, Sporting kept the foot on the gas, getting even more chances by way of a free kick from Gutierrez that Rimando just tipped over the crossbar, a dribbling clinic put on by Russell who launched a shot just off the far post and eventually a successful penalty kick from midfielder Ilie Sancez in the 67th minute.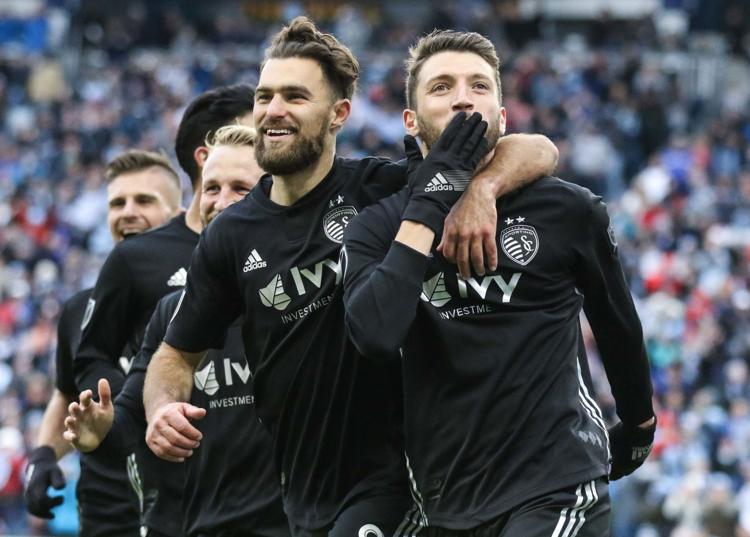 On the other side, Real Salt Lake also took advantage of its chances, thanks to Sebastian Saucedo sending in a shot from the top of the box to cut the lead to 2-1 in the 60th minute and Damir Kreilach converting off a corner to cut the lead to 3-2 in the 72nd minute.
Tensions were flaring throughout the second half, particularly as goals came along with it. Both sides' playoff futures were hanging in the balance, with Real Salt Lake building some momentum and Sporting just trying to maintain a lead. Shots increased in the second half, too, with Real Salt Lake finishing with 20 (seven on goal) and Sporting finishing with 15 (also seven on goal).
Maintain that lead it did, though, as Sporting KC will move on to the Western Conference Finals to face the Portland Timbers, with the first leg on Nov. 25 and a return matchup set for Nov. 29.
"We're gonna have to be ready," Vermes said. "They defend really well and they also have a chance to put it away on you too. They can fight and it's gonna be a tough series no doubt."