WICHITA — After much anticipation and fanfare leading up The Basketball Tournament for No. 3 seed Self Made, the former Kansas players felt like a team on a mission.
But even as the favorite against No. 6 Sideline Cancer in the Wichita Regional, the former Jayhawks fell behind early and never recovered, with Sideline Cancer taking the 87-63 victory.
Self Made, a team made up of former Kansas men's basketball players, led by general manager and guard Elijah Johnson came into this game confident in the team's chemistry and "fluid" practice sessions, looking to make a much deeper run at the $2 million grand prize.
Sideline Cancer came out firing on all cylinders, putting up five points early before Self Made could respond.
"I think they played well in transition, especially in the first half when they made that run," said Sherron Collins, Self Made booster and former Kansas point guard.
To make matters worse, forward Perry Ellis went down with an apparent knee injury just 59 seconds in, sidelining him for the remainder of the game.
Self Made was able to cut the lead to 16-15 at the end of the first quarter, but the former Jayhawks never had enough offensive firepower to take control of the game.
Guard Mario Little led the scoring column for Self Made, picking up 21 points on five three-pointers. Forward Kevin Young also put up 14 points, and guard Tyshawn Taylor had 10.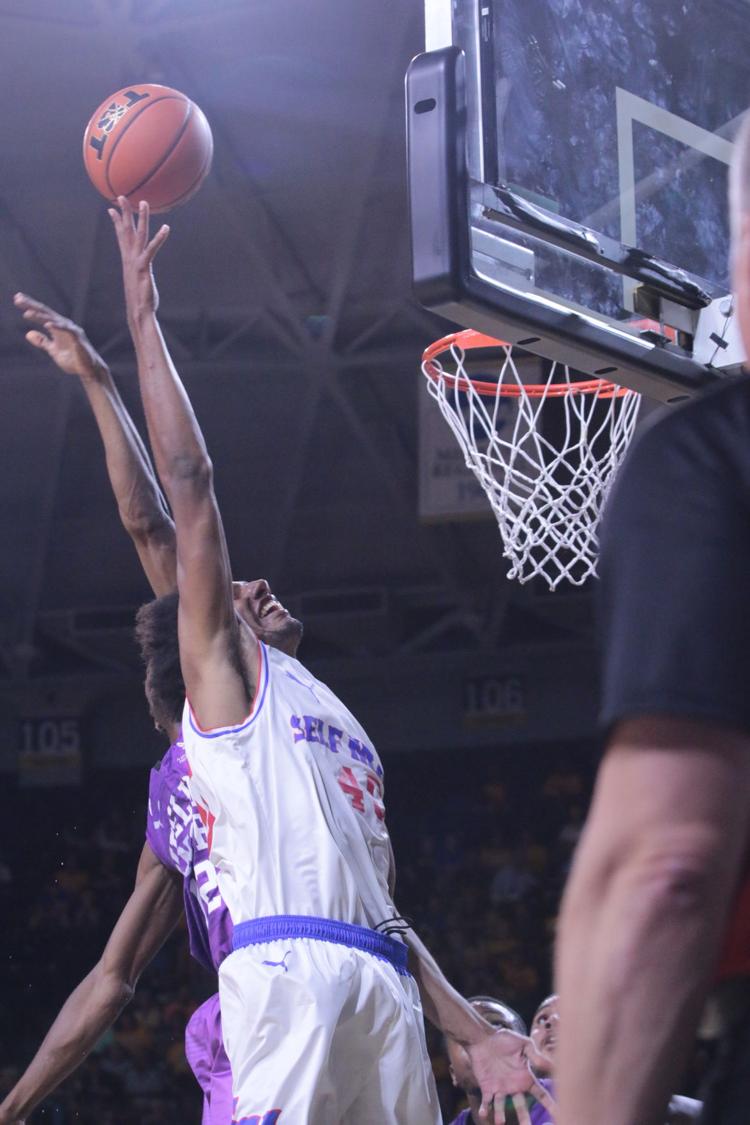 "What I think we did was play well until the end. That's about it," Little said after the game.
Self Made seemingly played with chemistry even with Ellis' early departure, but the shots just weren't falling, with the team shooting 24-for-58 (41%) from the floor.
Following the first dead ball under four minutes in the fourth quarter, the game goes into an Elam Ending. At the first dead ball after the four minute mark, a "target score," the leading team's score plus eight points, is set and the game clock is turned off for the remainder of the game.
The Elam Ending went into effect at 78-62, setting the target score at 86.
Sideline Cancer ultimately pulled away, with guard Maurice Creek, who finished with a game-high 23 points, hitting a wide open three-pointer to seal the victory.
Self Made's run in The Basketball Tournament is over, while Sideline Cancer will face the winner of Aftershocks and Iowa United on Saturday.