Analysis
Kansas women's basketball coach Brandon Schneider thought he had added three weapons to his arsenal last offseason. Guards Zarielle Green and Aniya Thomas committed to play for the Jayhawks on Oct. 1, 2017, joining high school teammate Starr Jacobs in the 2018 recruiting class.
Later that month, though, Green and Jacobs decommitted from Kansas, leaving the Jayhawks with Thomas. Schneider missed out on an opportunity that could have turned the entire program around.
Green, currently playing for the Tennessee Volunteers, was rated the No. 10 prospect in the 2018 ESPNw prospects rankings. She possesses athleticism and a scoring ability that the current Kansas roster lacks.
After missing out on talents like Jacobs and Green, Schneider shifted his focus to the transfer market and landed Highland Community College stars Mariane De Carvalho and Niccolly Ramalho, who contributed as freshmen.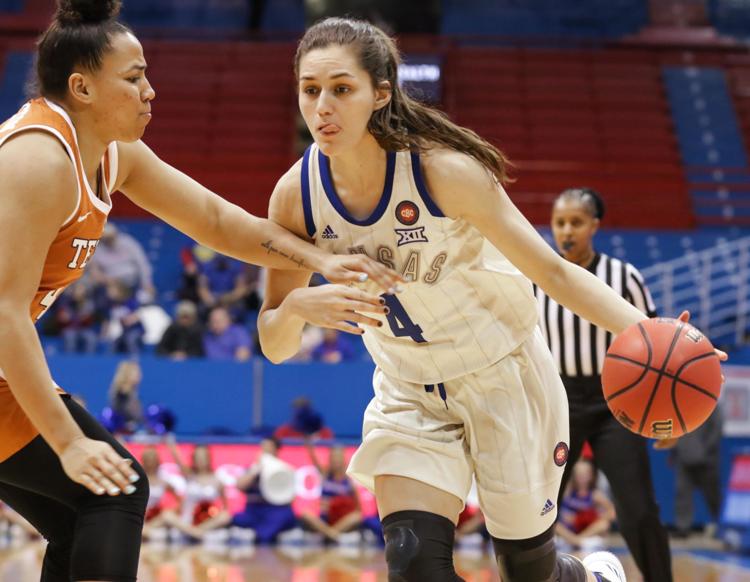 However, missing out on a talent like Green put a damper on Schneider's record.
Ever since taking the head coaching position at Kansas, Schneider has been set on turning the program around, but recruiting JUCO prospects is not the way to do that.
There's no doubt that Schneider has improved the program. However, to take the program to the next level and become competitive in Big 12 play, he needs players to build around with more than two years of eligibility.
Schneider has strong ties to JUCO coaches around the state, but he should not allow those ties to dictate his recruiting methods.
Schneider should focus on recruiting in Kansas, which has produced top-notch players like Kansas State's Christianna Carr and Oklahoma's Taylor Robertson.
Some good places to start: landing 2021 prospect Payton Verhulst from Bishop Miege High School or stealing away 2020 prospect Emily Ryan from Iowa State.
Crucially, he needs to jump on the recruiting trail early, rather than waiting to replenish the cupboard until starters complete their eligibility.
Schneider should look at prospects from Duncanville High School — the suburban Dallas high school that produced the trio of Green, Thomas, and Jacobs. 
Duncanville consistently churns out top-tier talent, like 2020 prospect Deja Kelly. However, recruiting allegations have been tied to the Duncanville women's basketball program, culminating in the resignation of head coach Cathy Self-Morgan in February.
Size is also important in the Big 12, and the Jayhawks ranked second to last in the conference in rebounds per game.
Finding suitable replacements for senior forward Austin Richardson and senior center Chelsea Lott will be key.
The additions of point guard Zakiyah Franklin and wing Chandler Prater  are positive signs for Schneider: Franklin was a four-star prospect, while Prater was considered one of the top prospects in the Kansas City area.
However, there is still room to grow and push the program forward.
Competing with schools like Baylor and Texas is too tall an order, but recruiting high school prospects will determine the future of the program.
Fans were angry when former Kansas football coach David Beaty continued to recruit JUCO prospects, and now is the time to recognize the women's basketball team is facing the same issue.
With any luck, missing out on Green and Jacobs reminded the program that JUCO prospects can only take you so far.