Kansas track and field kicked off the first day of the NCAA Division I Outdoor Track and Field Championships with standout performances from juniors middle distance runner Bryce Hoppel and thrower Gleb Dudarev, and freshman  pole vaulter Zach Bradford.
Two First Team All-Americans and a finals qualifier.Good way to start the #ncaaTF Championships!#KUtrackhttps://t.co/r8VlRCnY7u

— Kansas Track & Field (@KUTrack) June 6, 2019
Hoppel stretched his impressive individual-race winning streak to 18 with a personal-best time of 1:45.26 in the first heat of the 800-meter semifinals. This run from Hoppel is also the second-fastest time in Kansas men's history, giving the junior phenom five of the top-10 fastest times in Kansas track and field history.
After winning the 2019 NCAA Indoor 800-meter title earlier this year, Hoppel will compete for a sweep of the 2019 NCAA 800-meter titles in the final round on Friday at 8:44 p.m.
Dudarev, a native of Vitebsk, Belarus, received a silver medal and First Team All-America honors for his performance in the hammer throw. His best throw came on his third attempt at 73.88 meters (242-5 ft.), which kept Dudarev in first place for the first three rounds.
However, he was eventually surpassed by Kennesaw State's Daniel Haugh, who won the event with a throw of 74.63 meters (244-10 ft.). Dudarev's First Team nod marked his second time receiving the honor in the event since placing third as a freshman during the 2017 NCAA Outdoor Championships.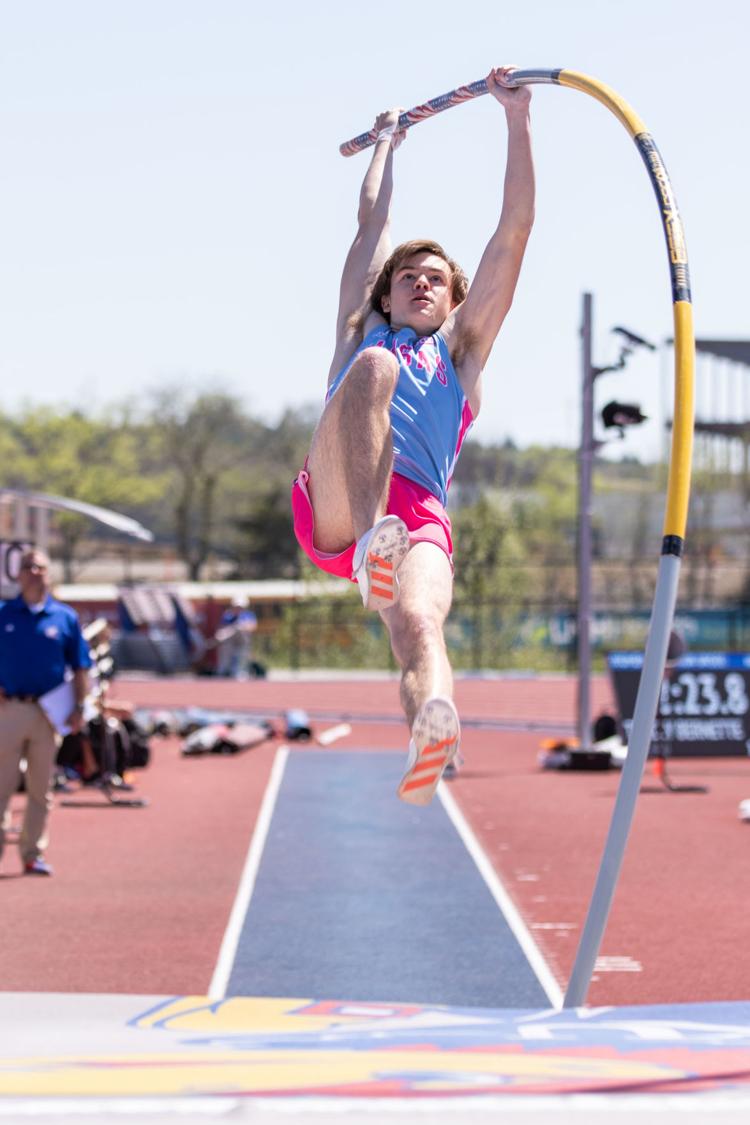 Bradford finished sixth in the pole vault as he cleared 5.70 meters (18-8.25 ft), notching his fourth clearance of the day in the process. The Bloomington, Illinois, native, who already owns the school record in the event, tied Pat Manson for the fifth-best performance in Kansas men's history.
Following his solid performance, Bradford joined Dudarev as the second Jayhawk to receive First Team All-America honors on the day.
Thursday's outdoor action will feature the Kansas women in the 4x400-meter relay event, which is scheduled to begin at 10:18 p.m. at Mike A. Myers Stadium in Austin, Texas.