After being waived from the Sacramento Kings roster July 4, former Jayhawk Frank Mason III will be looking for a new home in the league. Kansan sports editor Huntyr Schwegman and sports columnist Dylan Cunningham debate where the third-year point guard will end up next season.
Miami Heat | Huntyr Schwegman
Mason will depart the Kings after the Summer League and begin the search for a new program. The prospective team needs to have an open spot for him to see legitimate time on the court.
Coming off of a 39-43 season and missing the playoffs, the Miami Heat will look to make some changes during the offseason to clinch a spot in the postseason next year. With Goran Dragic as the only point guard, the Heat could clear some cap space and pick up Mason.
Although he didn't see the court as often as he did in college, Mason averaged 15.4 points and 5.9 assists per 36 minutes in his two years with the Kings. If Mason can find more court time, he can make a bigger impact for whatever squad he plays for.
His explosive speed and ability to create perimeter shots would fit in well in Miami. Mason shot 42% from behind the line during his time at Kansas, which could boost Miami's figure of 34.9% from last year.
"Him getting waived was the best thing ever because he needed to be in a different situation where maybe they weren't so guard-heavy," KU basketball coach Bill Self told The Kansas City Star.
Playing under De'Aaron Fox and Yogi Ferrell at Sacramento gave Mason little time on the court and few opportunities to show off his skills and talent. Moving to the Heat could give him a chance to shine as a backup point guard and potentially move into the starting rotation.
Mason will have to compete in free agency with plenty of other talented and veteran point guards such as Jeremy Lin and P.J. Dozier. Mason's low cost could make him more enticing for teams looking simply for a back-up point guard.
"He'll find a team. He'll be somebody's backup point guard," Self told The Star. "It's a tough situation personally, but he's really matured through it."
Wherever Frank Mason ends up, he will make an impact. His explosive play style, and contagious energy with the 'LITTY committee,' will help out any team who needs him.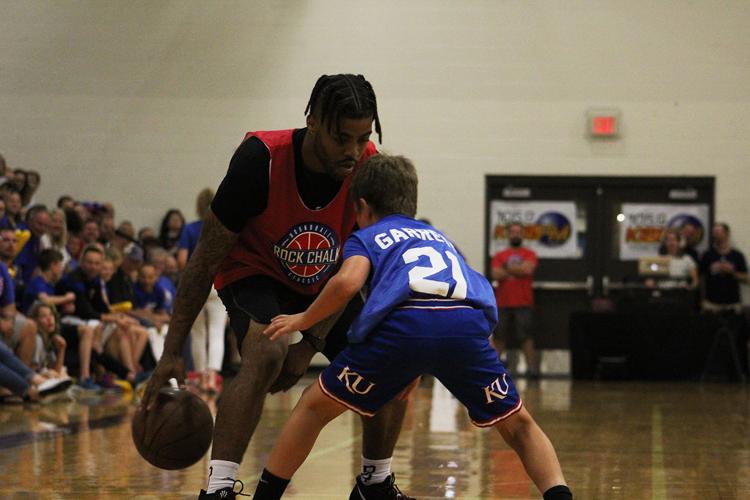 San Antonio Spurs | Dylan Cunningham
After being waived from the Kings, Mason seems to be at a crossroads in his NBA career. Sacramento was a less-than-ideal fit for Mason, and it would behoove him to sign with a team that has a proven winning culture.
One organization that is well-known for reviving careers is the San Antonio Spurs, who have reached the NBA playoffs for a record-tying 22 consecutive seasons. During this stretch, the Spurs have won five NBA championships, solidifying their place in the pantheon of all-time great franchises.
The man leading San Antonio through this unprecedented stretch is Gregg Popovich, who is widely regarded as one of the greatest NBA coaches of all time. Someone like Popovich could be an excellent mentor to a young and ambitious player such as Mason, who has been routinely underestimated throughout his career.
Coming out of high school, Mason was originally signed to attend Towson but was forced to reopen his recruitment after failing a government class. Mason eventually signed with Kansas, and the rest is history.
A team with a winning pedigree, such as the Spurs, would have a great chance of unlocking Mason's true NBA potential and bringing him back to his National Player of the Year form he enjoyed his senior year as a Jayhawk.
Despite the Spurs' guard depth chart being filled by the likes of Dejounte Murray, Derrick White Jr., and Bryn Forbes, Mason could carve himself a role as a second or third option at point guard in Popovich's lauded system.
Mason's time with the Kings might not have turned out the way he wanted it to, but he still has an opportunity to prove his worth with another NBA team.