He remembers his first freelance job as a cinematographer right out of college, what he describes as a whirlwind of unexpected events. He accepted a gig in Los Angeles to set up the lighting and camera for a televised celebrity interview. Grant Babbitt remembers the crew saying, "Tom will be up soon."
Little did he know, that would be Tom Cruise.
Babbitt, a University alum, jumped straight out of the film and media studies program and into Los Angeles as a successful freelance cinematographer after graduating in 2011. Babbitt finished his last final exam at the University and then, immediately drove straight to the big city.
His transition from Lawrence to a big city — working with celebrities and other prominent figures on the film set — was unbelievable, Babbitt said.
"I started doing a bunch of interviews with actors, working with all of these A-list people, being only out there for a year or two," Babbitt said. "I was working with some of the top talent, kind of being thrust into that world, was very interesting. It's kind of evolved from there."
Babbitt has worked on several notable movies and TV shows, such as "Game of Thrones," "Dexter," "The Lego Movie," "The Amazing Spider-Man 2," "22 Jump Street," "Guardians of the Galaxy," and the list goes on.
Because of Babbitt's extensive experience in the field, he plans to come to the University next fall to talk to the current film students about his experiences and moves that have helped him become a successful freelance cinematographer.
"I know [film students] probably feel like they're just kids from Kansas, and even though you love to make movies, [they think] would you go to L.A. and try to make it?" Babbitt said.
Film students can often be intimidated by bigger cities like Los Angeles, Babbitt said, but by coming to the University, he plans to illustrate the reality of the industry.
Babbitt said that his immediate success in the industry was mostly due to his constant efforts and work during his time at the University.
Babbitt and his friends created a total of 26 films while at the University, and in addition to his films, Babbitt also worked at Kansas Athletics as the camera operator for the entire first season of "The Gridiron," which won a Mid America Emmy award. He also worked at Jayhawkers, LLC, as the associate producer/kickstarter campaign producer on the feature film "Jayhawkers."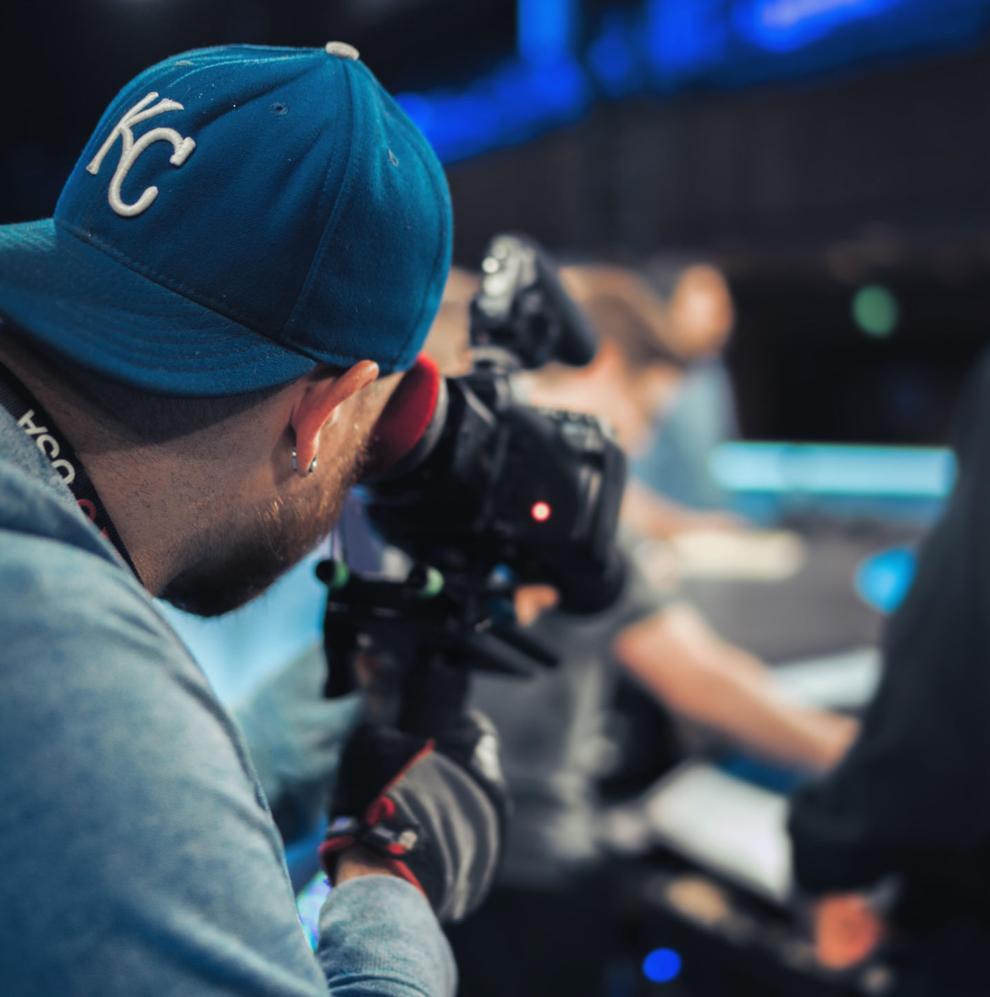 Another major start to Babbitt's career involved his trip to Los Angeles before graduation with a group sponsored by the University called the "Hollywood Hawks," that go to the city to scope out the industry — the Los Angeles life — and meet other people in Kansas working in the industry. That helped Babbitt make valuable connections.
"One of the things that helped at KU is like the ability and freedom to just try different things and try stuff and fail," Babbitt said. "We basically lived at Old Father Studios. We really were there nonstop. That's one of the things that helped me. Immersing myself in that filmmaker's mindset, in that creative mindset."
For now, Babbitt is enjoying his freelance work, but plans to work as a cinematographer for a major film or TV show, and eventually wants to produce his own show.
Film and media studies professor Matthew Jacobson worked closely with Babbitt during his time in the program, and said Babbitt's success in the industry is due to his hard work and involvement in the film program at the University.
"He was definitely one of the most involved students we had in production here at that time," Jacobson said. "He and his friends really stood out from a lot of the other students just in the way that they were always working and always making movies. The best students are always the ones that jump at the chance to make their own movies and to work on movies for other people, and that was always Grant."
— Edited by Ashley Hocking