Kassidee Quaranta likes to be different. Her hair is almost always dyed a bright color; her arms are covered in colorful, abstract tattoos.
As an illustration student in the School of Design, she also distinguishes herself with her art, which occupies different media. She likes to draw, paint and create movie makeup looks.
However, her favorite is cut paper work.
"It's really, really delicate," Quaranta said. "And I like making all the tiny pieces, and it looks like nothing, and then all of a sudden you put it together and you have a picture."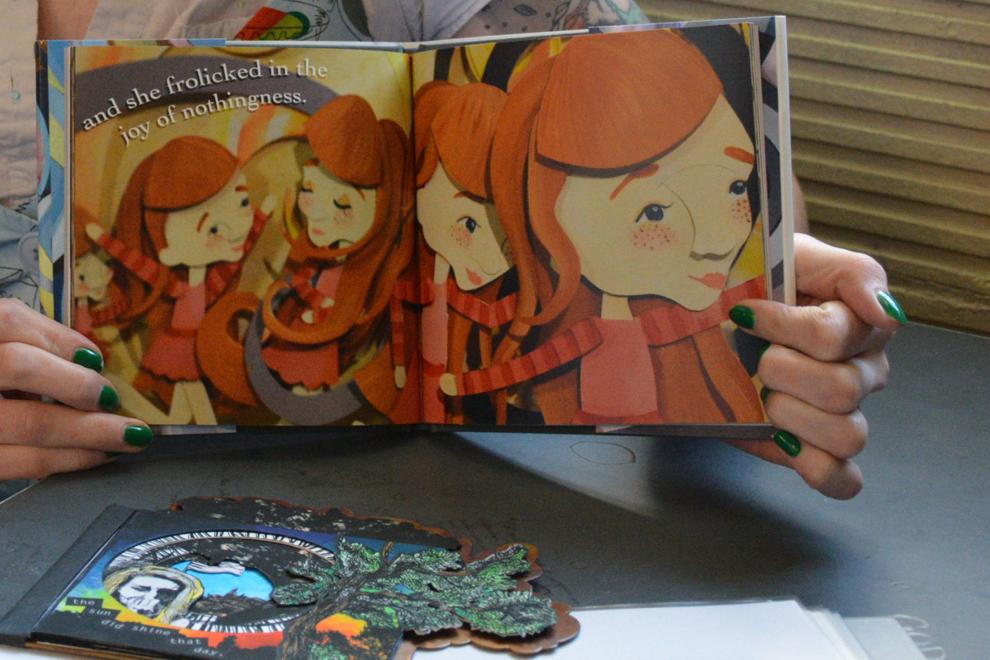 Many of her pieces depict "weird characters"— often a woman with long hair adorned with flowers against backdrops of skeletons or spider webs. Others are more lighthearted such as portraits of her grandmother or scenes in nature.
For an illustration class she took with Professor Barry Fitzgerald, Quaranta created a children's book titled "The Girl and Her Stars" full of cut paper images. The story follows a "little," a daughter of the stars, trying to find her place in the world. Her parents help her along the way.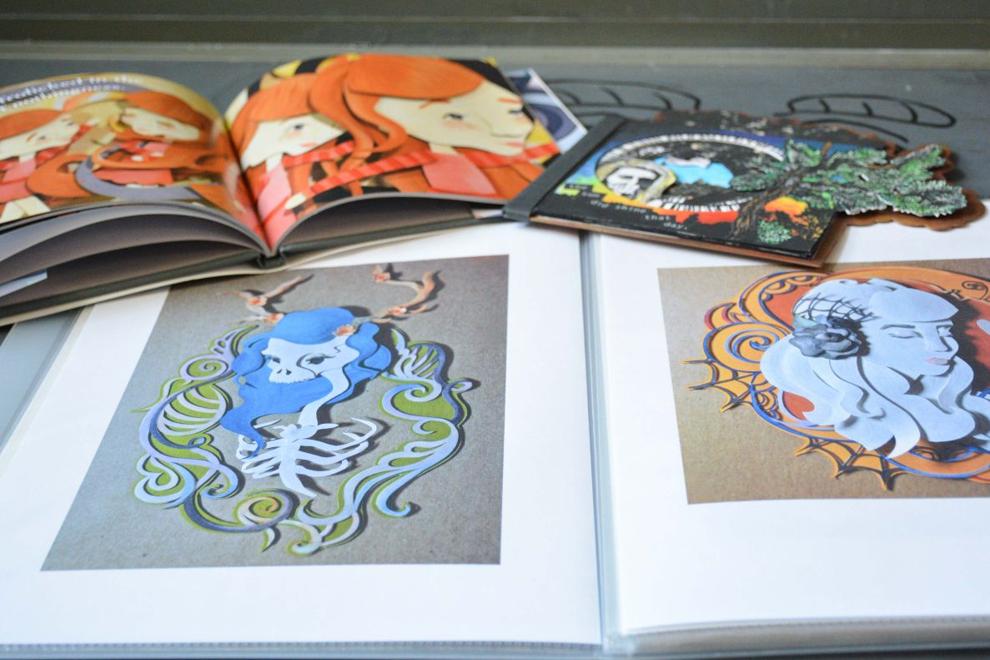 Even though the book is meant for children, Fitzgerald said it has a serious tone.
"It was very personally driven in terms of the storyline that she was telling," Fitzgerald said. "I think she was drawing from some personal experiences. Some people do that. Not everybody does. I think hers was definitely very emotive, and I think the work challenged her."
The book is partially inspired by Quaranta's own struggles with mental illness. During her sophomore year at the University, she was diagnosed with bipolar disorder.
She decided to take some time off from school, during which she tried to figure out what made her happy. Quaranta decided that thing was art, which now as a junior, she has used it as a coping mechanism and as a means of self-expression.
"It's something that at first I was really nervous to talk about, but I'm a lot more comfortable now because it's just something I look back on whenever I'm doing my art," Quaranta said. "[When] dark thoughts [creep] in my head I always try to put [it] on paper and make it into something beautiful that somebody can relate to and find some sort of peace in."
Quaranta said much of her work is based off of her own image.
"[I enjoy] taking elements of all sort of things and tying them together swirls and stuff it's just a lot of fun to make. Making things that look like something, but don't look like something you'd see in real life," Quaranta said.
Growing up in Highlands Ranch, Colo., Quaranta thought she'd go into musical theatre and attend a school somewhere on the East Coast. Her family moved to Manhattan, Kan., when she was still in high school.
Less than a year later, their house was hit by an EF5 tornado with wind speeds estimated at over 200 miles per hour. No one was hurt, but Quaranta decided she needed to stay closer to home. That meant no out-of-state schools and no musical theatre.
But she said she didn't struggle with the decision because she's always loved art.
"It's always just been a good release of tension and always something that I've kind of been good at," she said. "It hasn't been too hard of a struggle. There's always something new to learn."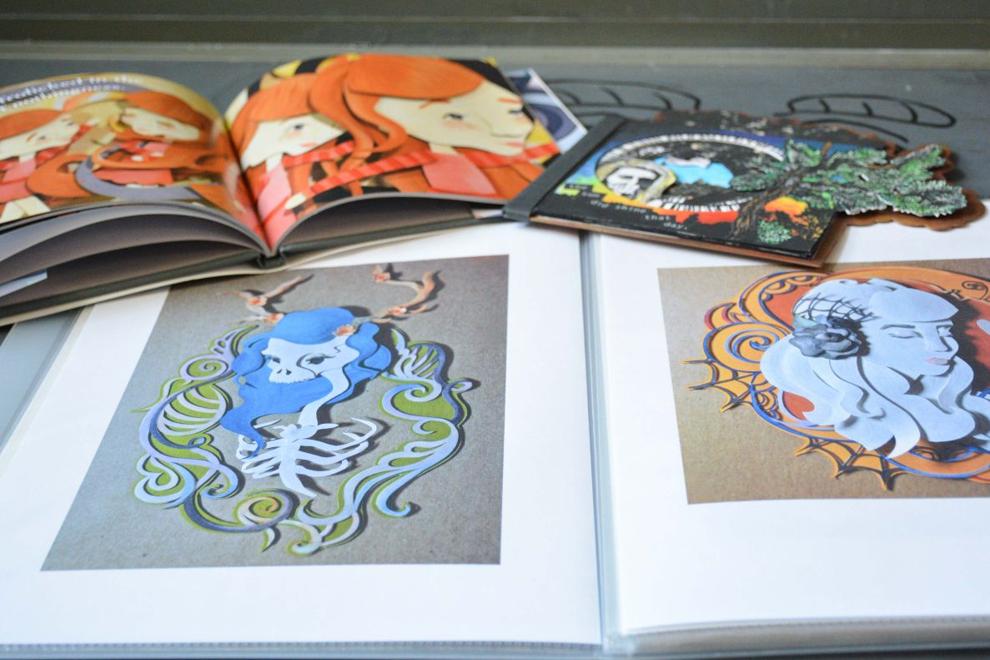 After she graduates next year, Quaranta isn't sure what she wants to do. Right now she's happy living with her three cats and immersing herself in the Lawrence art community. She's a frequent Final Fridays participant, where she sells and displays her cut paper work among other pieces.
"I've always looked at doing cut paper stuff as like it's the mess that's going on inside my mind, but if you can pull it all together, you can make something beautiful," Quaranta said.
— Edited by Shane Jackson