The latest chapter in the life of Mark Raymer, printmaker and KU graduate student, has been unfolding in Lawrence ever since the printmaker chose to attend the graduate art program three years ago.
Raymer was born in New Zealand and raised in Texas for most of his life. Before he came to Kansas, Raymer received a Bachelor's degree in printmaking from the University of North Texas in Denton. Raymer took a break following the completion of his degree at North Texas and returned to New Zealand to live there and take a break in between grad school. He then returned ready to focus on his art schooling.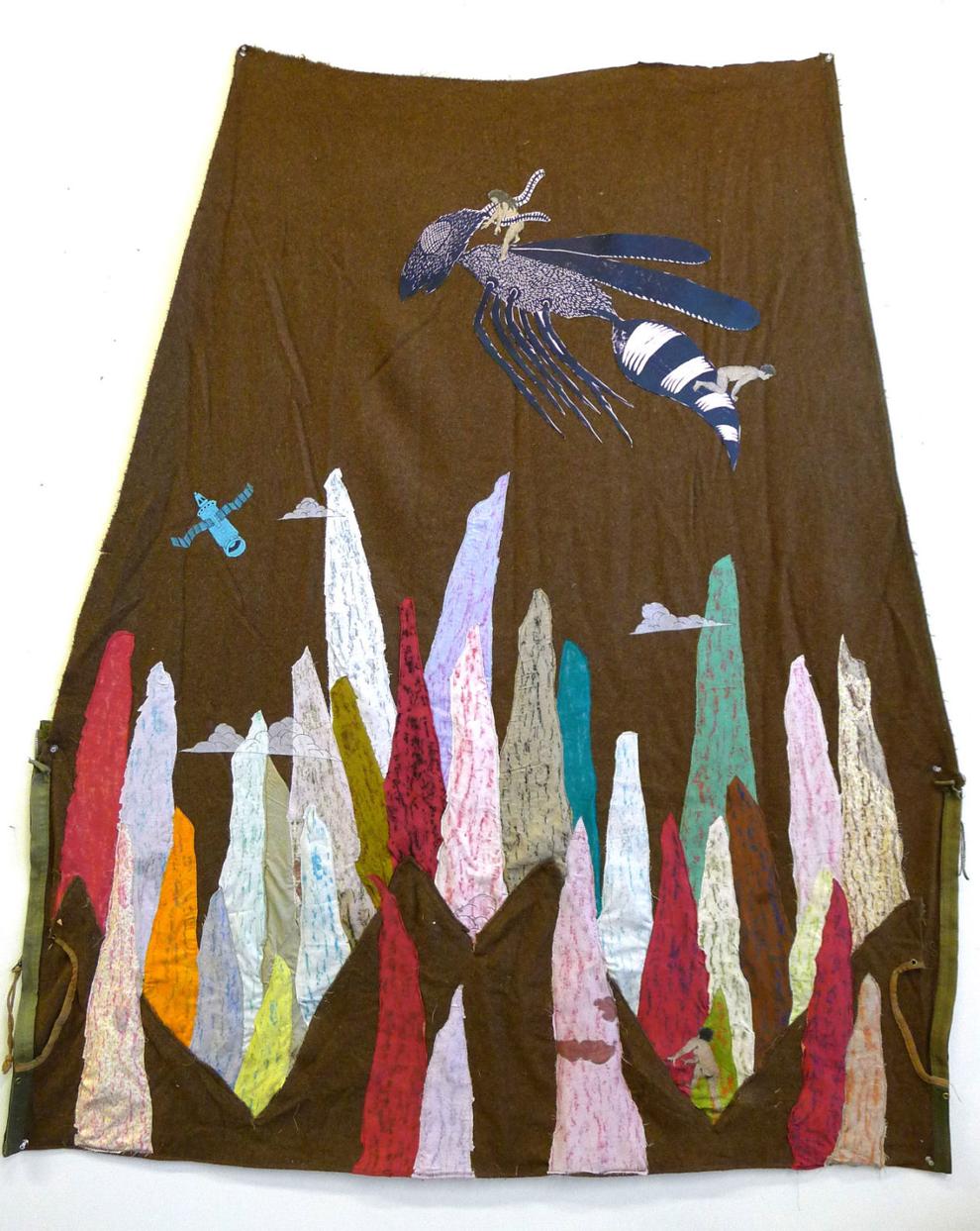 "I applied to 13 grad schools because I wanted to be sure I got in somewhere. I chose Kansas because the facilities are amazing in terms of printmaking, and the campus is beautiful," Raymer said. "I visited Lawrence, and it was a really cool town, very similar to Denton."
Simply known before as the Art and Design building, Raymer's studio and part-time home exists among a host of other studios. This part-time home is inside the recently renamed Chalmers Hall in honor of former Chancellor E. Laurence Chalmers, who served at Kansas from 1969-1972.
"I usually get here at about eight in the morning and usually leave here at about eight or nine at night," Raymer said. "In between there, I do a lot of sitting and staring and thinking, as well as making. I teach the intro to printmaking class here, and then I teach a screen printing class at the Lawrence Arts Center."
Raymer takes prints that he produces and cuts them up to form different collages. He said the collage process allows him to take prints and put them to use in a way that they were not originally intended for. Raymer combines his prints with personal drawings and fabrics to create complex, artistic visions with texture.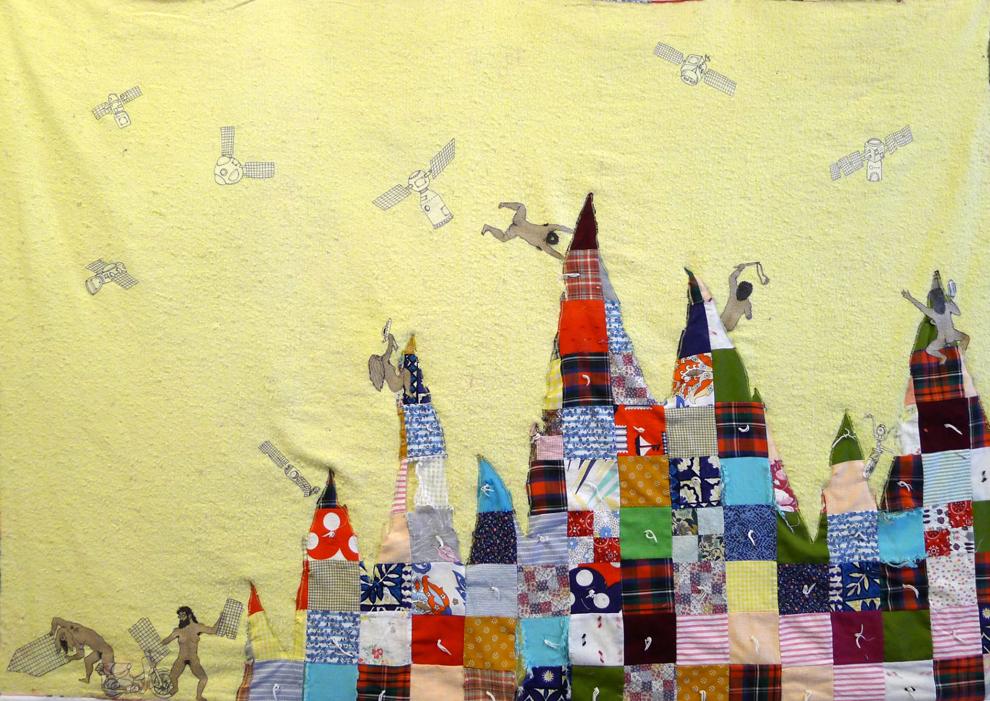 "I get a lot of my fabrics at the antique mall. I like finding old fabrics that have a history to them that were made for a specific purpose," Raymer said. "I like to take those and cut them up and reshape them and reuse them, much like I do with my prints."
He describes his first experience with art as placing Ninja Turtles figurines on his kindergarten desk and attempt to sketch them as best he could.
"Like how most kids do, when I drew the muscles I would just be a bunch of humps. They were just extra strong," Raymer said.
As far as a class experience in Raymer's past that influenced him and solidified his interest in art and the potentiality of a career in art, he cited a high school art class which he was drawing a self-portrait and was able to successfully capture his own likeness.
"It actually looked like me, and I was really excited by that," Raymer said. "Like, wow, I can just look at something and translate it through my eyes into my hand onto the paper and have it resemble what I am looking at."
With a more sophisticated stylistic palette, Raymer now draws influence from artists like Canadian painter, illustrator and sculptor Marcel Dzama as well as printmaker Dennis McNett.
"The world of printmaking has been a great place to find who I am as a person," Raymer said. "It's that sense of community that I have found really strong in printmaking as an art form itself."
Art has not only given Raymer a sense of community with the collaboration and camaraderie he finds with fellow printmakers but also a sense of individuality.
"I can make these pieces and put them up. This is me. This is my aesthetic. This is what I am into," Raymer said. "I think as humans it is important to express ourselves. It is a very human thing to look at something that was made by another person and relate to it and find meaning in it. If we were ever to lose that, we would lose our humanity."
— Edited by Abby Stuke