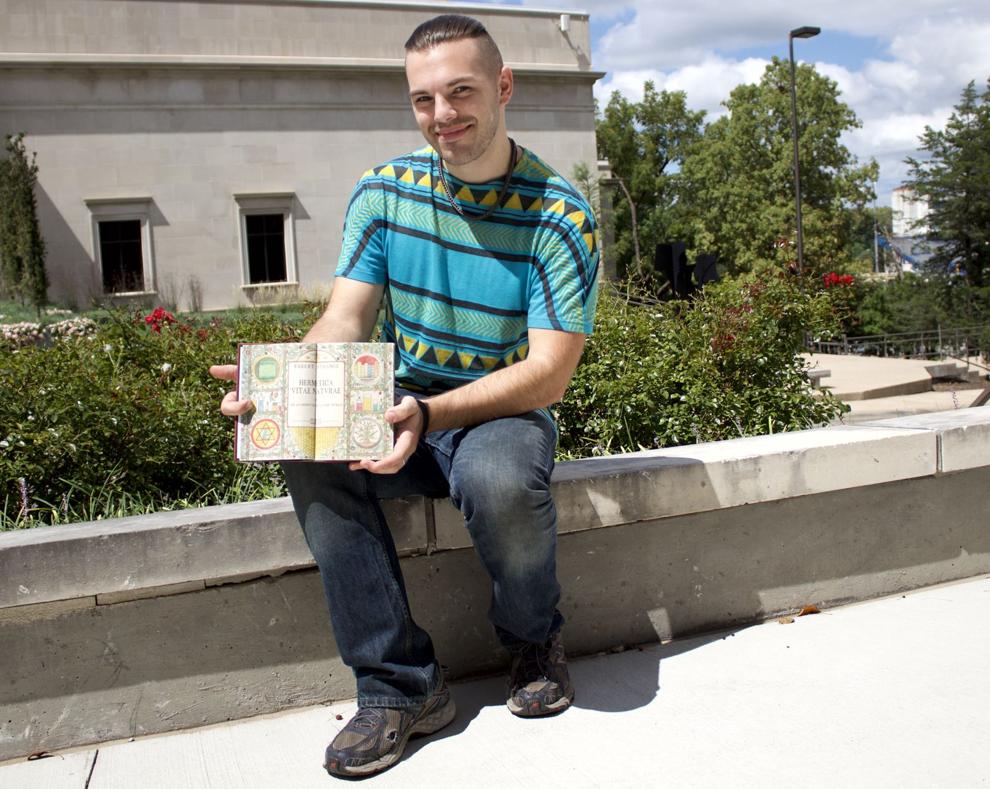 Correction: An earlier version of this article misidentified Strange's project. He designed sketchbooks for the solar eclipse.
Visual artist Nick Strange's life revolves around his art. Strange, a University graduate who majored in visual art with an emphasis on printmaking, recently returned to his alma mater to design the solar eclipse sketchbooks handed out during the eclipse.
Although his life as an art student has ended, Strange said art is still a huge aspect of his life. He continues to work on innovative projects simply for the sake of it.
Strange said that he enjoys the freedom associated with art and the ability to create projects that are tailored to his liking. One project with which he's able to have complete artistic control is a zine currently he's currently making.
The zine is inspired by his experience working at a summer camp this year and the regular arguments among staff. The arguments included the debate over whether hotdogs are sandwiches. The project appropriately titled, "This Is A Sandwich?" He plans to put bits and pieces of those opinions into the zine.
Although the the zine doesn't have a deep message, Strange said that the beauty of art is simply having fun with any creation.
"It's more of a conversation between myself and materials — what I can do, what they are going to do — and balancing it all out until I get something that I'm happy with," Strange said.
Strange plans to have a professional practice where he has the freedom to create. He currently has a website that features his projects.
"Right now, I am in the process of getting my own personal practice set up. I just recently built my website", Strange said. "Basically trying to continue doing all the things that I was [at the University] being transplanted to another city; it's been rather challenging. Being out of school is very odd, and I don't like it."
Although the transition from being visual art major on campus to becoming a professional artist has been rough so far, Strange said, he looks to be on the right path — his education from the University's art department has blazed that trail for him. In fact, his professors praised him for his hard work and his unyielding dedication to his artwork throughout his time at the University.
"Nick was a very hardworking student with a unique, creative voice," said Yoonmi Nam, an associate professor in the department of visual art.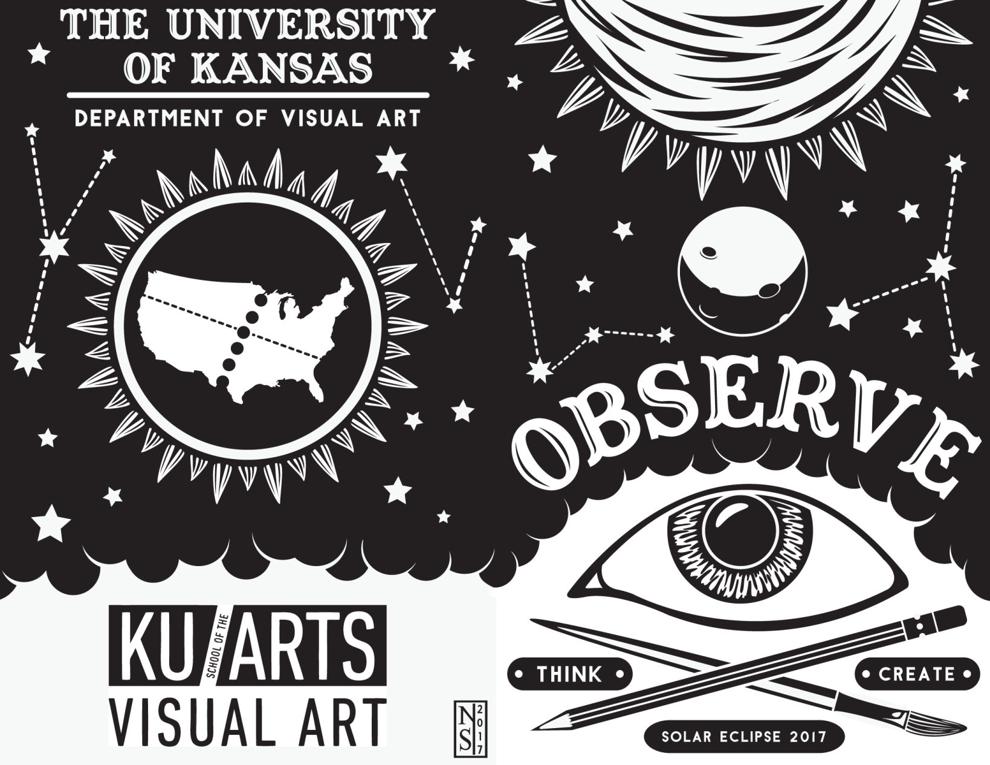 Faculty from the department appreciated Strange's art expertise, Nam said, so much so that they recently commissioned him to design sketchbooks for students during the solar eclipse event in August.
Strange is trying to continue his work in Kansas City, Missouri, where he currently lives. He spent most of his life in Osceola, Missouri, where he developed a love for art at a young age.
Strange said that his deep appreciation for the arts throughout his childhood made him realize that being an artist was his destined career.
"I had thought for a while about what I wanted to do, and in every industry that I was looking at there always seemed to be these limiting factors that were out of my control," he said. "And in the arts, I am the only limiting factor."