As a child, Richard W. James said he never considered doing anything else but art. James, who is currently finishing up his graduate degree in ceramics at the University, said his interest started when he was in elementary school and one of his teachers suggested he start reading "Calvin and Hobbes."
Before college, James said he thought he was going to be a painter because in high school that was all he had access to. Now a ceramist, it wasn't until he was forced to take a clay class that something clicked.
"It was working in the round and it was the smell, feel, and manual labor," James said.
Growing up in rural Lexington, Tenn. James had to work on the farm and was used to doing things with his hands.
"It clicked in my head more than just sitting down and thinking 'There, you just created a masterpiece,'" James said. "It was more of a lifestyle than a medium which, being in your early 20s, you are looking for that."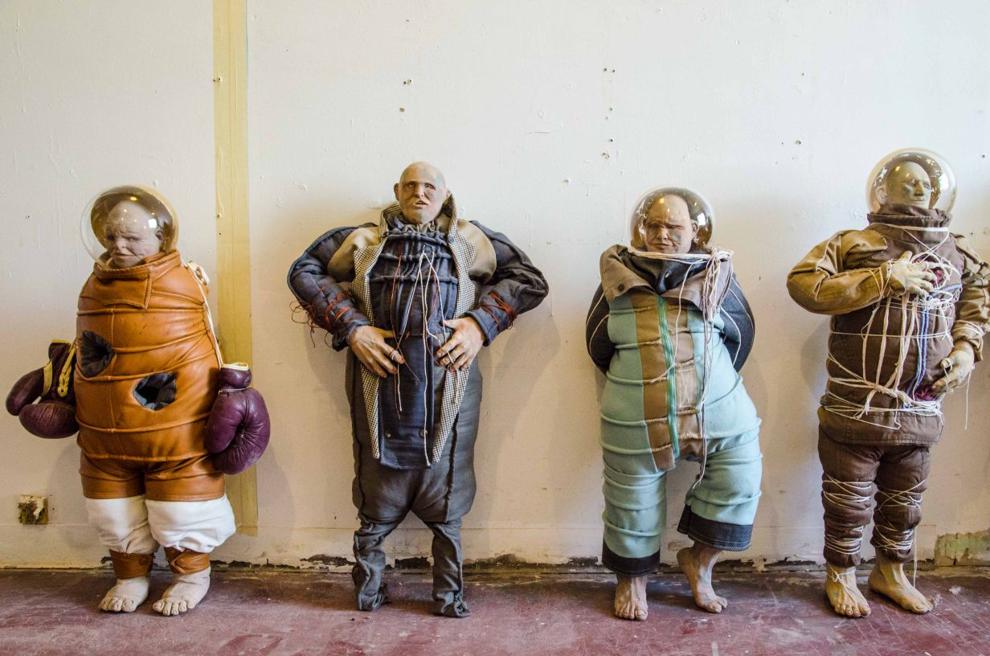 After graduating with a degree in art from the University of Tennessee at Martin in 2001, James went on to do a post at Indiana University. His post consisted of working in a graduate studio and building up a portfolio.
Right now, James is finishing up his last semester at the University and plans to go do a residency for a year at Arrowmont School of Arts and Crafts in Gatlinburg, Tenn.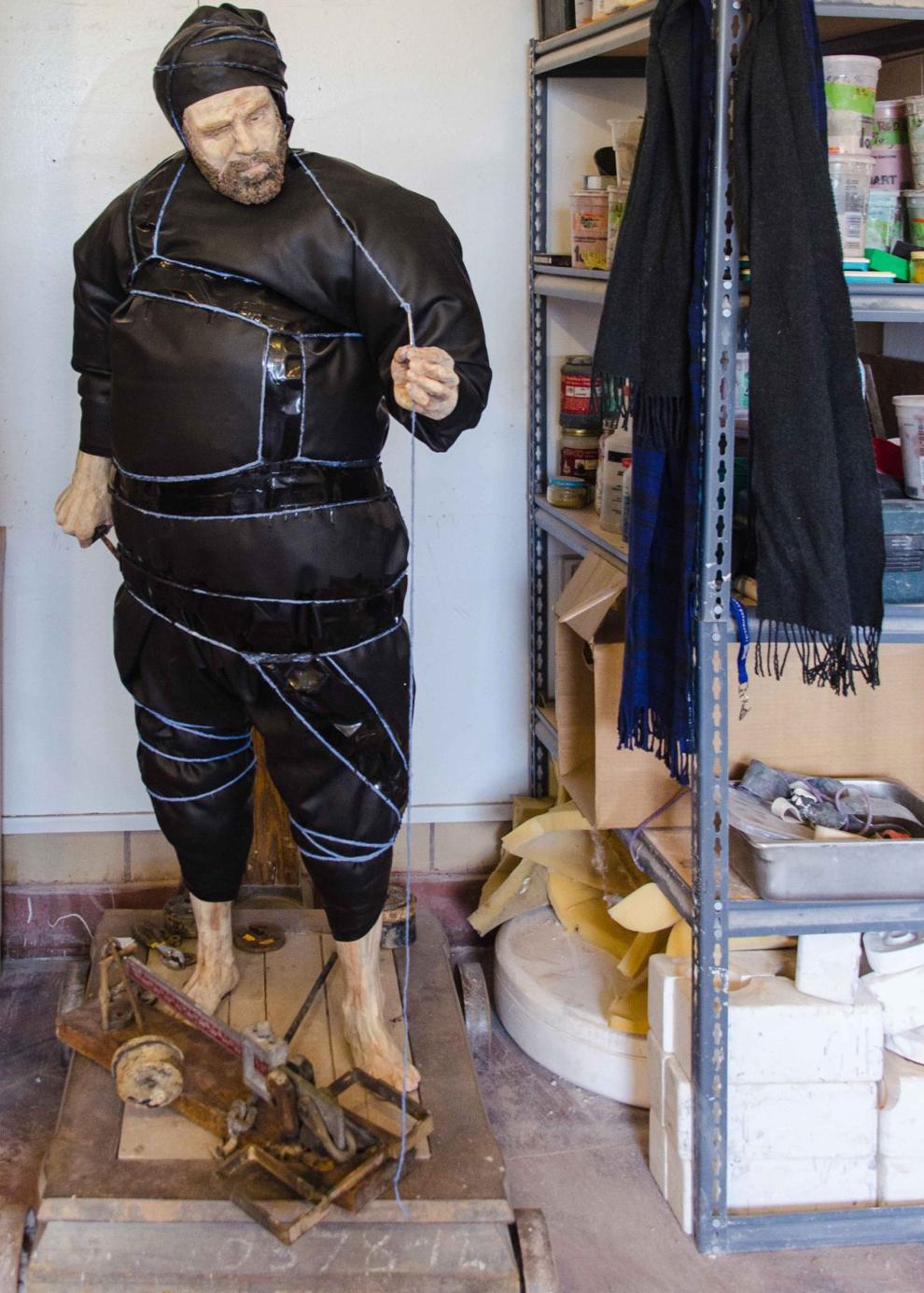 Tanya Hartman, a professor of visual arts in the Department of Visual Arts, said James has a powerful intellect and is a person who is always thinking about meaning.
"He asks so much of himself, more than any other student with whom I have worked," Hartman said. "I respect him because he cares so deeply about communicating complex thoughts and emotions."
As for his work, James dabbles in a lot of different variants of ceramics, including anatomical ceramics which he took at the University with Jon Swindell, a professor in the Department of Visual Art.
"I had to learn the muscles and the bone structure," James said. "You build from the inside out which is hugely beneficial to my work and it gave me a lot of confidence."
Besides anatomical, James said his main work is in what he refers to as "the doll format," which consists of him making the heads and hands out of clay and then sewing the other body parts on as well as incorporating other objects he finds in antique shops.
"I can get burned out on things really quick and I'll do doll format and then work on slip cast and then come back to dolls," James said. "Having different bodies of work helps me focus on each thing."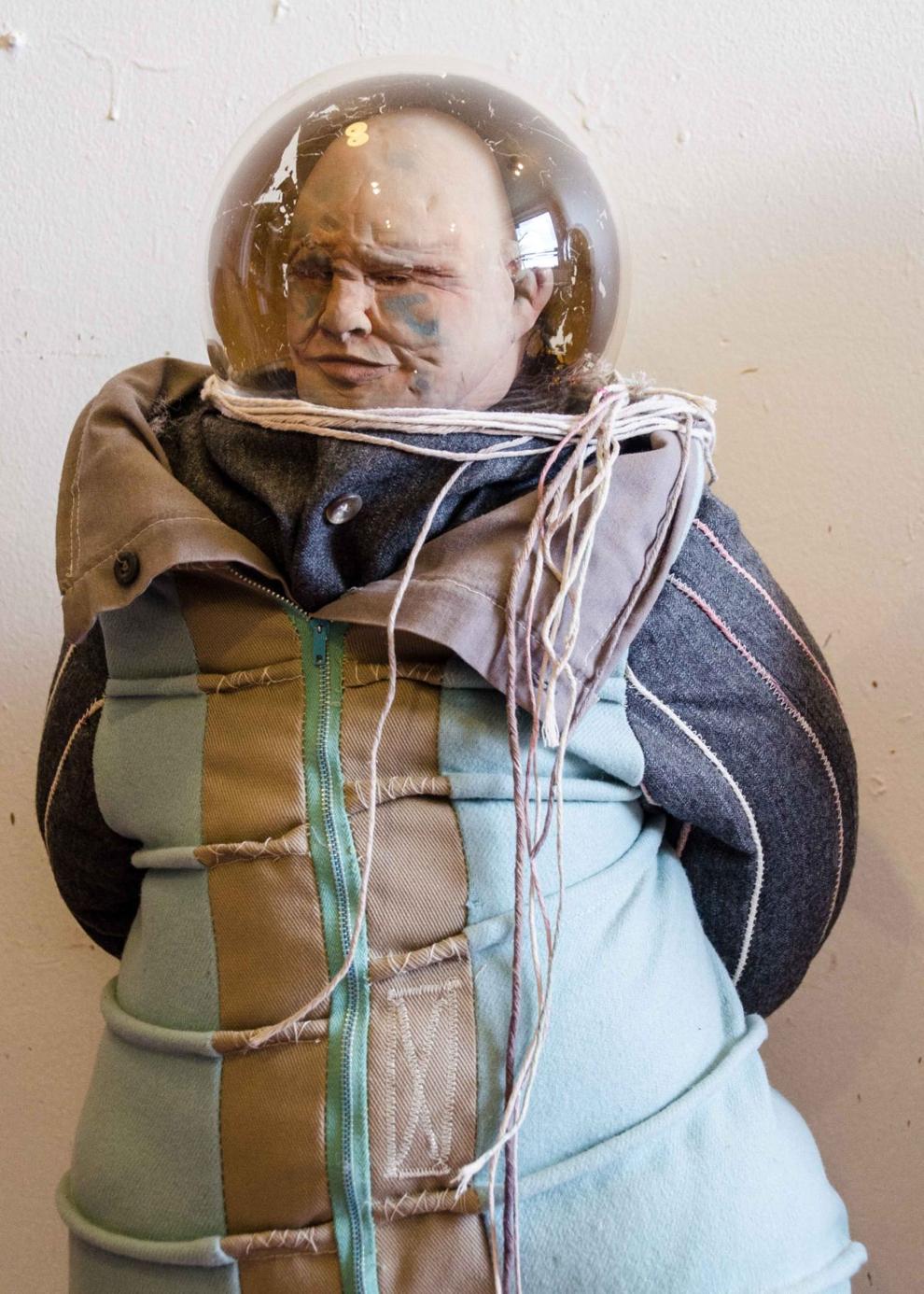 One thing that James said he enjoys is not knowing what a piece is going to look like when it's completed.
"I have had pieces where it looks good and everything is done like it's supposed to be done, but I'm bored with it," James said. "Then you have some where I keep looking at it and I don't understand why I did this and those are the things that keep you wanting to come back to the studio."
Hartman said James' pieces are interdisciplinary and like fragments from a dream.
"His figures exist in an era that is neither future nor past, but some invented environment unique to Richard's imagination and principles," Hartman said.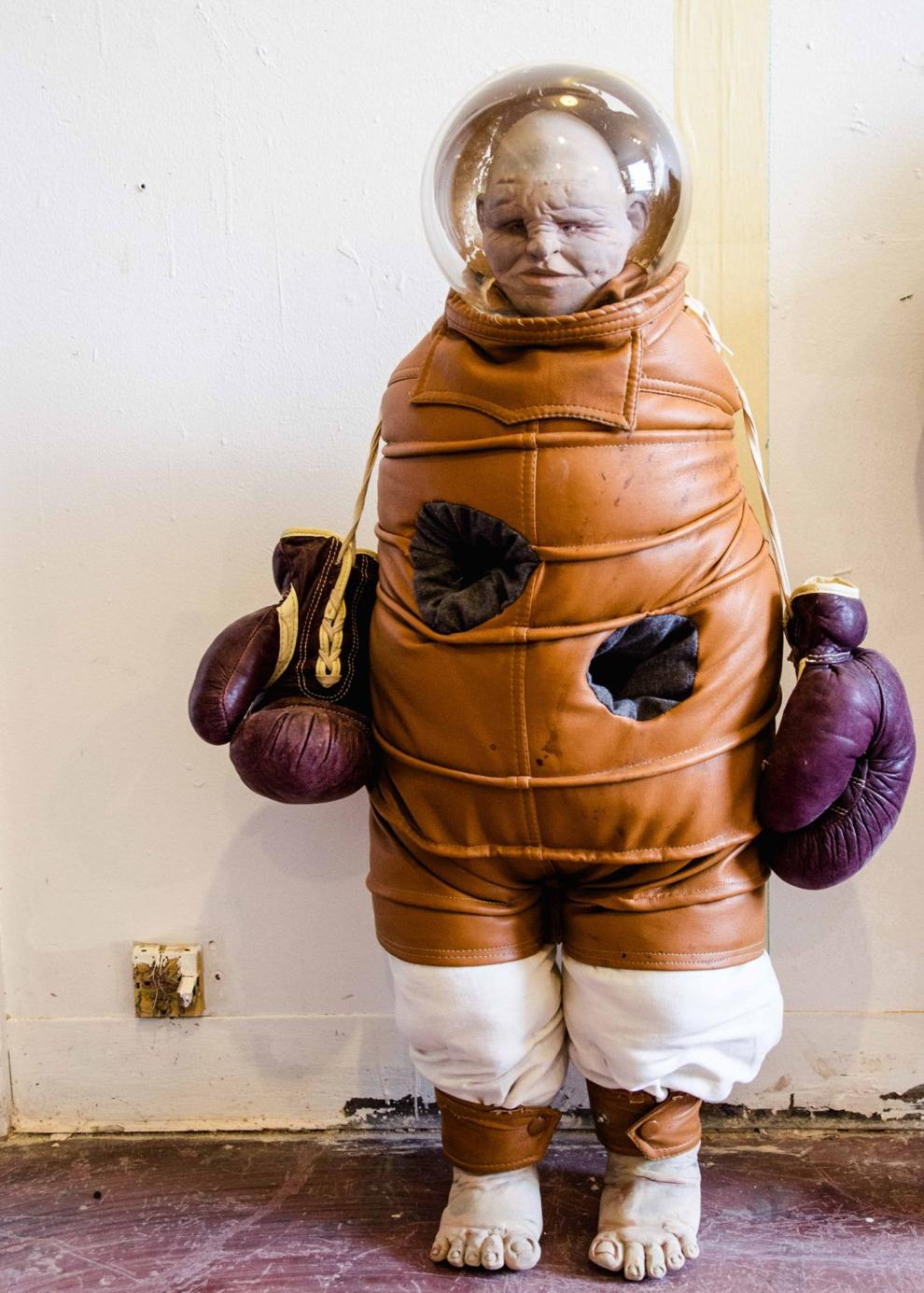 As for what he wants to portray through his pieces, James said he doesn't really care.
"I'm scared about trying to convey anything because you sound like a horse's ass when you start getting clever about stuff and telling people what to think," he said. "This is for me and it helps me figure out why I think about things the way I think about them."
— Edited by Shane Jackson