Stress, anxiety, depression.
Each of these can factor into any student's life but one University student Sara Kovacic, a senior studying textiles, finds her zen through art.
Kovacic is from Wichita and started at the University as an industrial design student. She soon realized that it wasn't for her, she said, after she'd created a work that wasn't making her feel happy as an artist.
"I wish someone had taken me by the shoulders and shook me awake six years ago and said, 'Hey you, make patterns,'" Kovacic said. "Once that clicked, I just knew what I had to do."
Industrial design wasn't in vain, however, as Kovacic uses the basics to make her patterns for the textiles she loves so much.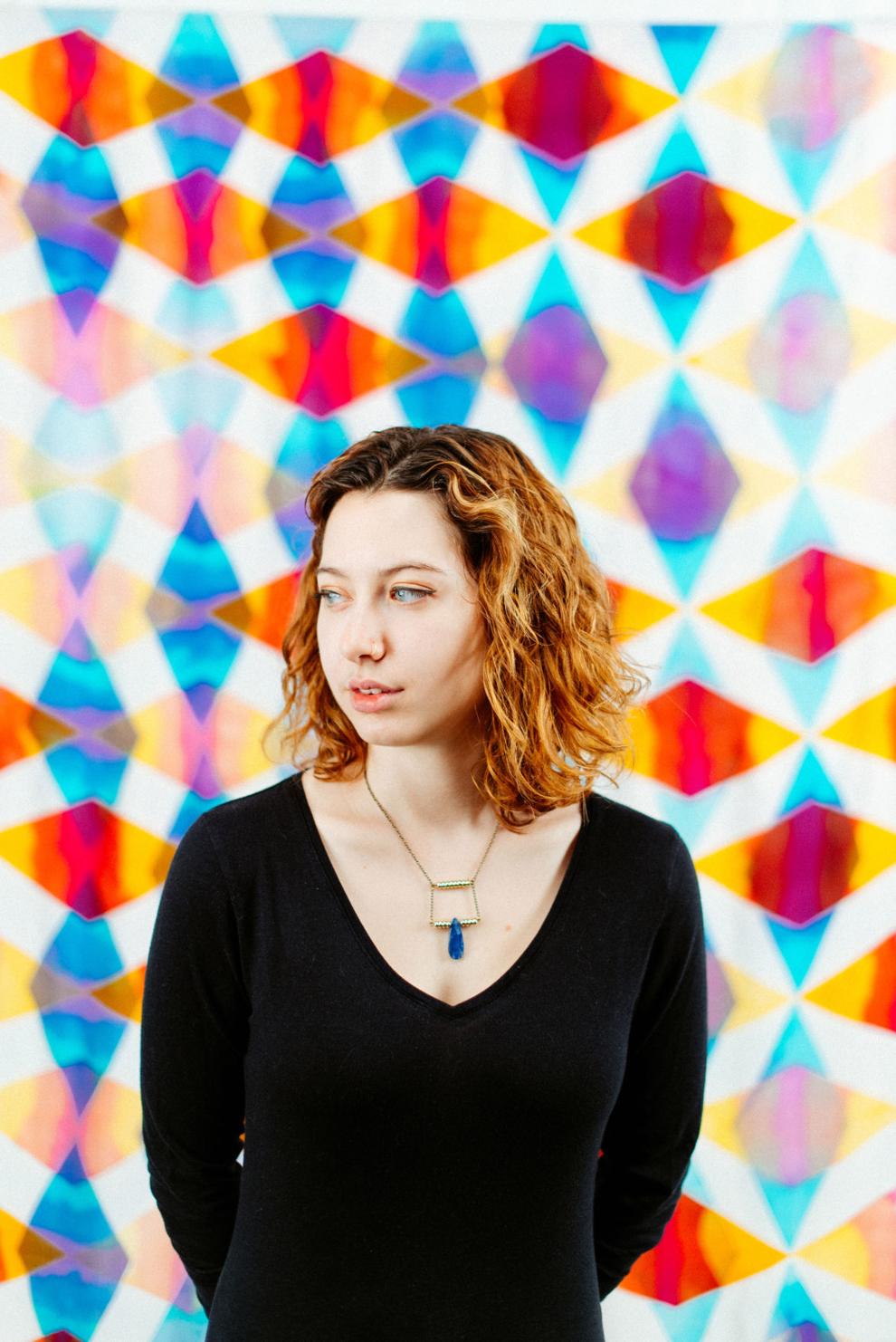 "I'm very geometric and structured in my work, and I think that comes from being in the design school and [needing] the structure," Kovacic said. "It also helps ease stress and anxiety, drawing triangles over and over again, and those could evolve to hexagons and so on and so forth."
She added, "My art is a process and I couldn't tell you what's going to come next."
Emily McGowan, a senior from St. Louis who is also in the design school, said she might not know what Kovacic will do next, but that there will definitely be a next.
"She's the hardest working person I know," McGowan said. "She makes me feel so lazy in comparison; she's always working on something and that's kind of helped me learn how to get better."
McGowan said she has a hard time moving on from a difficult project, often getting caught up on what she can't accomplish and hitting a road block.
"Sara's taught me how to take a step back and work on something else for a while when I hit a wall," McGowan said. "But she's definitely taught me that you have to come back to it. She never gives up and I really admire that about her."
Starting to hit a roadblock herself, Kovacic recently switched up her style, adding a new medium to her fabrics.
"Over the break I became really stagnant and stuck. So over the Christmas break, I just started using watercolors which was a new medium for me," Kovacic said. "In a lot of my work I think I try to find the balance between what is precise and very well constructed and what is unpredictable and fluid."
Kovacic said working with watercolors bleeding into the fabric and running where she didn't know it would run has helped her work on her anxiety.
"I use my work as more of a coping mechanism than anything," Kovacic said. "I definitely have a lot of stress and my work is very cathartic and working with fabric, which is very fickle, helps me to learn how to be able to accept what you can't control and not being able to do exactly what you want."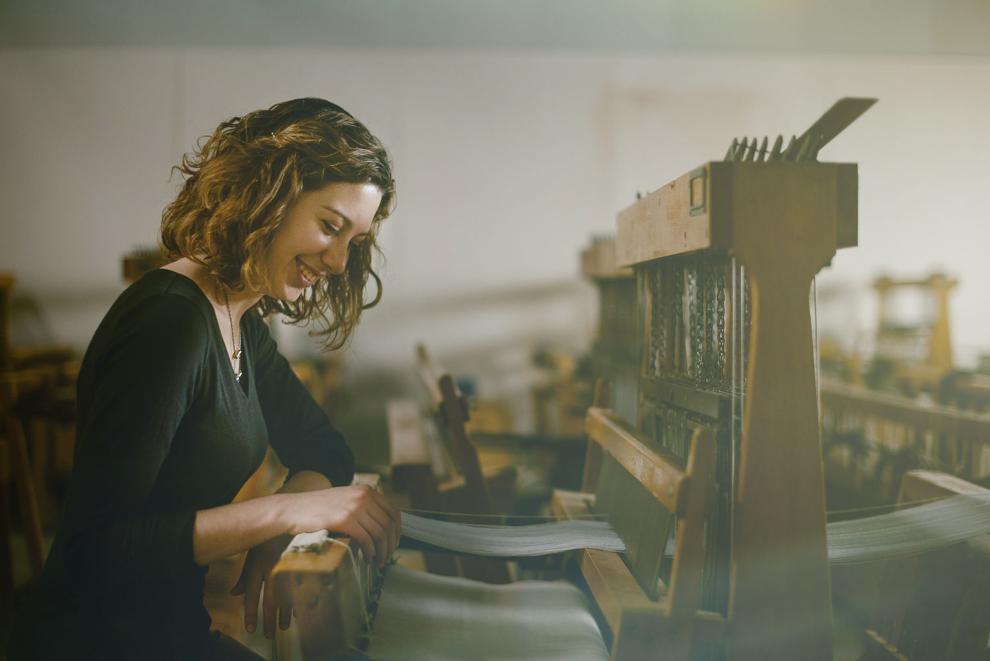 Kovacic won't let her anxiety keep her down, she said, as she plans to move to Brooklyn after graduation to be closer to her boyfriend.
"I'm moving to Brooklyn to be with my boyfriend who is a video editor for the NBA after this semester," Kovacic said.
She said she'd love to keep producing her own work, but has no idea what she'll be doing after the move.
"You never know where you'll end up, and if I spend anymore time obsessing over it, I'll drive myself crazy," she said. 
Kovacic said she knows she'll continue her Instagram regardless of where she'll be. She will continue using it both as a way to reach out to potential clients and to also keep her motivated.
"I love my Instagram for a lot of different reasons," Kovacic said. "It's mostly for my art and it keeps me going, it keeps me doing more. I'm not trying to get likes, but the more interested people are, the more you want to keep doing it. Of course, if I'm not sure about a project I can always gauge how the audience feels, which is useful."
She added: "I am never regretting my decision to become an artist. Actually, I don't think I ever made the decision to be an artist; that's just who I am."
— Edited by Shane Jackson