An antique silver chain, a dusty photo album or even a stuffed animal can be a reminder of departed loved ones — sacred keepsakes to honor the dead. But what about a necklace made into the shape of a blue frisbee that holds the strands of hair from a deceased dog? Can this object be as sacred as an urn filled with a loved one's ashes?
Metal artist and University alumna Connor Dyer believes so. She spent most of her time while a student in the visual arts department asking what really is sacred.
"I spent most of my time working on making reliquaries that were really important to me," Dyer said. "Historically, a reliquary was something that dealt with something that was sacred and had deep meaning in religions and cultures." 
After her dog passed away a few years ago, Dyer wanted something to keep with her as a token of her lost companion. 
"I started with making a locket with hair inside," Dyer said. "It was a way to comfort me in my loss, and I realized that the concept of what is sacred and what can be considered a reliquary is really up to the individual."
Dyer continued her introspective journey when a fuchsia plant became the unsuspecting host to a new family of birds.
"I had the choice to either water the plant and potentially drown the babies and ruin their nest or let the fuchsia wither in favor of the birds," Dyer said. "I chose to save the birds, but I think that either decision would have been almost like playing God."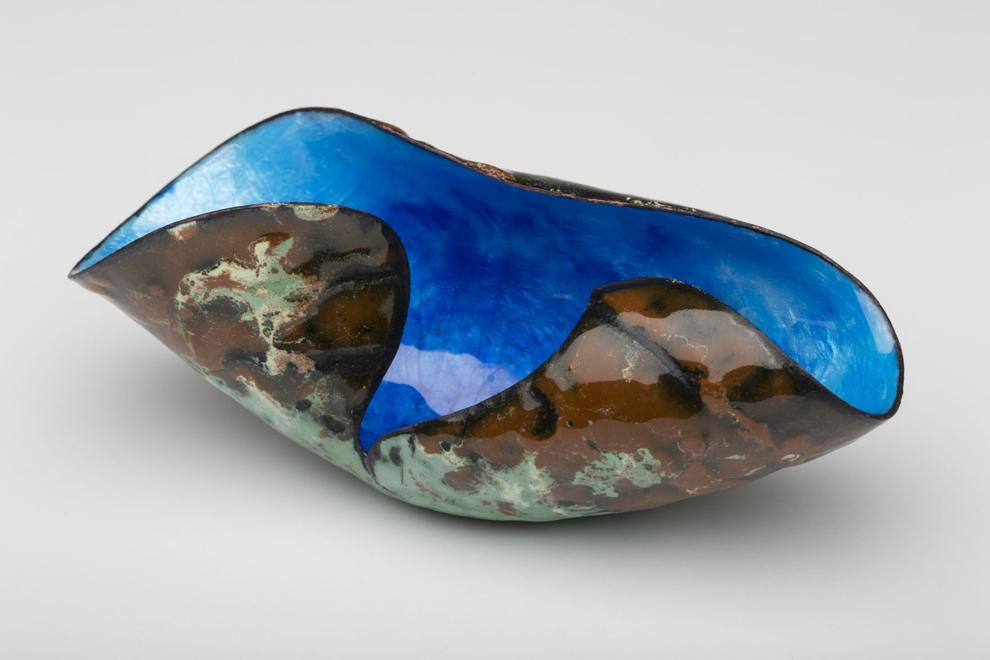 Dyer made a reliquary for the plant that she had sacrificed. She created an intricate piece of metal work that depicted a fuchsia sprouting from a bird's nest.
"The act of making something and the time that you take making it creates a bond between you and the art," Dyer said. "Though the fuchsia was not as personally important to me as my dog, the act of creating it I think developed this level of sacredness that is legitimate."
After years of making reliquaries for anything from plants to emotions, Dyer has come up with her own definition of sacred that fits her art best.
"Sacredness comes from anything that is emotionally connected to you," Dyer said. "Anything can be sacred to an individual on a personal level, and nobody can take that connection away."
Gina Westergard, an associate professor in the school of visual arts, said that she recognized a passion in Dyer almost immediately.
"Connor combines form, color and often mechanisms to make unique jewelry and vessels that are quite lovely," Westergard said. "I admire that not only is her work pleasing to look at, but it also conveys a personal, meaningful story. She wants her work to evoke emotions."
Westergard said she knew Dyer would advance her education after graduation and also said she was proud of where Dyer is today. 
"She set her goals high and worked hard so she could be accepted at the school of her choice," Westergard said. "She was a natural at explaining techniques and relating to the students. It is a rewarding experience to watch my student become the teacher."
Dyer wants to become a visual arts professor in the future. She is currently a graduate student at the University of Illinois Urbana-Champaign.
—Edited by Cody Schmitz