Kaylee Cart, a freshman from Overland Park studying graphic design, uses her fashion to fight off the winter blues. 
"I'm wanting it to be spring, so lately I've been trying to wear my spring clothes," Cart said. "I'm sick of my winter clothes."  
Although her friend picked out her outfit this morning, she said she thinks it came together well, and that she feels sassy and cute. Cart is dressed in a leopard print tiered skirt, a pullover with a butterfly motif and a red turtleneck. 
As an art student, Cart said her interests and major influence her style.
"Especially in the design school, it feels like a fashion show every day because everyone dresses up," Cart said. "Which is fun, rather than wearing just a sweatshirt and leggings every day." 
Cart said that in the design school, each major is unique in its own way. 
"You can tell what major someone is based on the way they dress," Cart said. "Me and my friends have a whole theory about it." 
Cart is drawn to bright colors, fun patterns and pastels. She likes to accessorize with hair clips and fun earrings.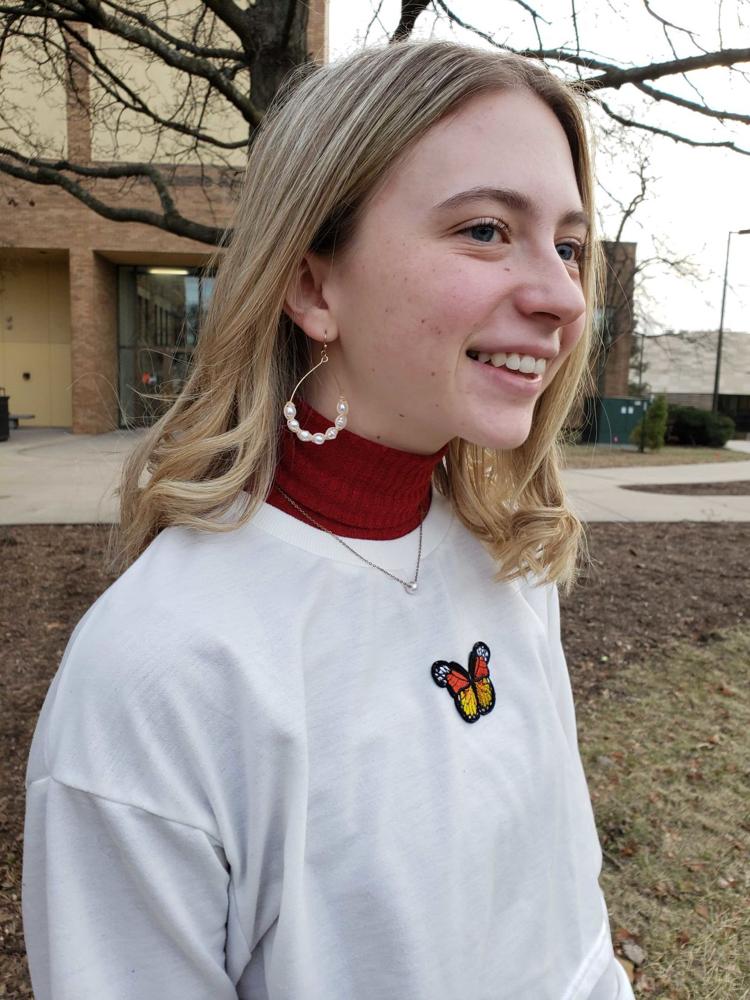 "Lately I've been really into turtlenecks and layering, because it can make a shirt you've had for a long time feel different when you layer it with something else underneath," Cart said.
Cart said her favorite part of her outfit is her skirt.
"Even though it's a little cold out for a skirt, it's fun and it's making me feel like it's spring and I'm getting close to warmth," Cart said.
Campus Couture is a weekly feature that spotlights one University student, faculty or staff member who is dressed to impress. Check kansan.com weekly to see who's featured in upcoming installments.
Know someone who you think should be featured in Campus Couture? Tweet us at @KansanNews or @aliciamarksb.
—Edited by Brianna Wessling