A blast of cold air spewed through the front doors of the Bottleneck as people filed in Tuesday night for an exciting rock show. Three charismatic, talented bands were on the bill. Philadelphia's Low Cut Connie had brought along two other groups: Minneapolis' Kiss the Tiger and, more locally, Kansas City's The Black Mariah Theater.
Shortly after 8 p.m., The Black Mariah Theater performed a quick set packed with songs from the duo's latest album "Patron Saint." Sophia Motta rocked the guitar, while her sister Analiese kept the beat on drums.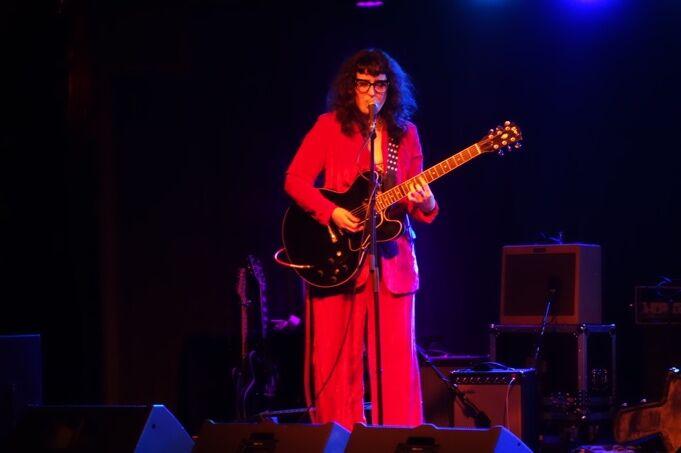 While it was just the two of them on stage, the sisters sounded incredibly tight, gaining momentum from the first note. They played originals like "Spare Me Your Curse" and "Say a Prayer" before delivering a great cover of Ray Charles' "Come Rain, Come Shine."
Next on was Kiss the Tiger, who rocked out with songs from their latest album, "Vicious Kid." After playing in the Minneapolis-St. Paul area for the past two years, the band joined Low Cut Connie for a few shows on the road this month. This was their first show in Kansas. 
I spoke to frontwoman Meghan Kreidler before the show. The band's latest album was released in June 2020, but playing live has breathed new life into the music. Kreidler said the band has established a great following in the Twin Cities, but they're ready to gain some more listeners from outside of their hometown. 
Playing a few dates with Low Cut Connie has given Kiss the Tiger an opportunity to share its music with other people.
"We're both bands that really value the live music experience," Kreidler said. "I don't think either of our bands take it for granted."
"We show up to entertain and that's kind of like the main objective, no matter how we're feeling that day or no matter how big the audience is," she said. "Whether it's sold out or whether only a handful of people show up, we're going to bring our A game."
And they did. 
Lead guitarist Bridger Fruth, bassist Paul DeLong, guitarist Michael Anderson and drummer Jay DeHut joined Kreidler to play songs from their latest record "Vicious Kid." Highlights included the loud "Who Does Her Hair?" and the catchy "Motel Room." The band's clean and energetic playing elevated Kreidler's magnetic stage presence and powerful voice.
Prior to embarking on this tour, Kiss the Tiger played a show with Low Cut Connie in January.
"We got to play with them just recently here in Minneapolis at First Avenue and they're such a dream band to be opening for," Kreidler said of Low Cut Connie. "We've gotten to play with a lot of really amazing acts, but I feel like this is maybe the first band that we've opened for where we really kind of feel a similar energy in our live show.
"The feeling that I get from watching them is the feeling that I hope people get from watching us, which is just, like, this really energetic, positive communal experience," she said.
Low Cut Connie, the project of songwriter Adam Weiner, continued to increase the energy levels in the Bottleneck. 
Weiner hopped on stage, reaching out into the crowd to shake hands and even patting a fan on the head. 
Sometimes, you go to a show where the openers outshine the headline act. After the two strong sets, I was starting to think this could be the case for Low Cut Connie. That is, until I was introduced to his incredible backing band.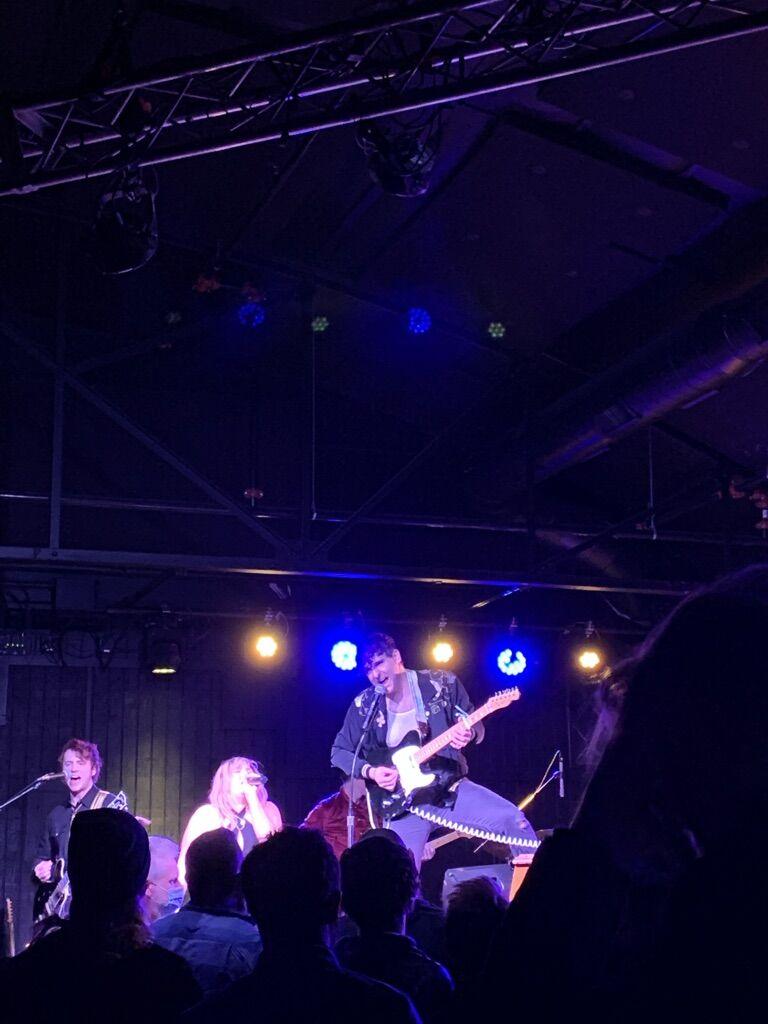 Flanked by guitarist Will Donnelly, bassists Linwood Kirk and Jarae Lewis, and Attis Clopton in the percussion section, and singers and multi-instrumentalists Abigail Dempsey and Rockyanne Bullwinkle, Weiner showed off his piano skills and charisma.
"Take five," Weiner told his band, who proceeded to walk off stage, leaving him room to play solo. His smooth, effortless piano-playing, coupled with his great voice, rang throughout the room. The crowd cheered as he introduced "Dreams Don't Come True," the final track on the 2012 album "Call Me Sylvia."
Weiner gave us a taste of a new song from the band's forthcoming album, which he stopped short on providing details about. Throughout the night, the Low Cut Connie played originals, and paid tribute to Toots Hibert, lead singer of Toots and the Maytel, which got a positive reaction from the crowd.
"Lawrence, Kansas, you're the mother-fucking best," Weiner said. 
There were no dull moments on Tuesday night. Three great artists brought their A-games and played a great show.
Low Cut Connie's "Private Lies" and Kiss the Tiger's "Vicious Kid" are available now on all streaming platforms. You can keep up with The Black Mariah Theater on Instagram.