Nebula Child, a Black transgender woman and former Lawrence resident, said she always gets a notification on her phone when a Black transgender woman is killed. These days, she said it's happening more consistently than before.
At least 18 transgender people in this country have been violently killed this year, and most of them were Black transgender women. Ja'leyah-Jamar — an activist from Kansas City, Kansas who reportedly also identified with male pronouns under the name Jamagio Jamar Berryman — is considered among LGBTQ+ activists as one of two Black transgender women from the Kansas City area who have been killed this year.
"Every time I get a notification about it, I cry because it could've been me," said Child, who moved to Charlotte, North Carolina, during the summer. "My message is to stop killing us because that really could've been me in Lawrence."
Child said she was assaulted for the first time ever by a Black man in her apartment while living in Lawrence. 
"I've had my share of harassment from men in Lawrence, but I've taken a hiatus from men because they're really dangerous, and they're very abusive," Child said. 
The average life expectancy of transgender women in the United States is between 30 and 35, according to the Inter-American Commission on Human Rights. Jamar was reported to be in her 20s, and Brooklyn Lindsey, the other Black transgender woman killed in Kansas City, was 32. Child is only 24.
Although Child, who lived in Lawrence for four years before moving, said she liked being in Lawrence, she also said her identity as a Black transgender woman often made her feel lonely.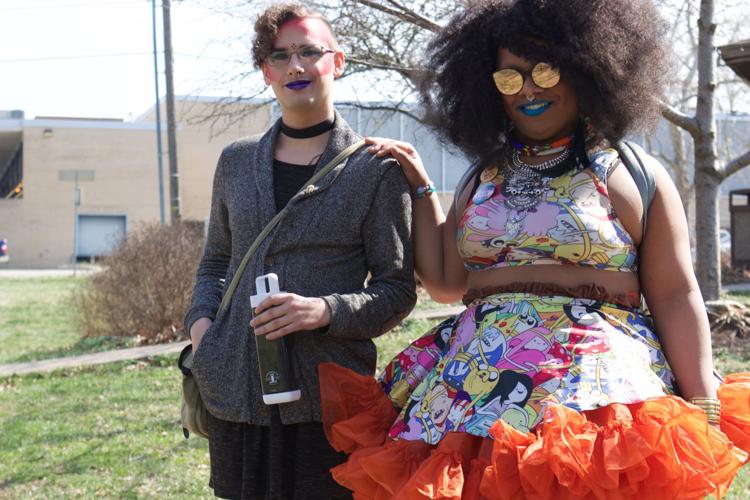 "It was pretty isolating. Yes, we still have different get togethers for the Black community, but there's not that many Black male and female trans women that I know of," Child said. "Most of them I can count on my one hand."
However, Child said she felt accepted by Lawrence's Black queer community.
"People like TK [Morton] and others made my experience in Lawrence worthwhile," Child said. "They're very comfortable and beautiful people to hang around, but other than that, living in Lawrence was very interesting because I'm a very artsy kind of person, and Lawrence isn't exactly like that."
TK Morton, who uses pronouns ze/zir/zirs, is a coordinator for the University of Kansas' Center for Sexuality and Gender Diversity. Morton called Child "the shining star in my universe." Ze aims to make zis office more inclusive for Black transgender women on the University's campus and in the Lawrence community.
"In general, the presence of Black, brown and indigenous bodies in our office has dramatically increased," Morton said. "I have a pretty diverse staff, not in the sense of just gender identity, but I strategically hired queer and trans students of color so that they can do this work because they're already doing it and also be given a chance to be able to be in a queer space that isn't dominated by white faces."
Queer Students of Color is one of those initiatives Morton created. It's a bi-weekly event hosted by the Center for Sexuality and Gender Diversity to promote queer visibility on the University's campus. It's held every other Thursday from 6 to 8 p.m.
"It's a space where queer students of color can scream into the void, talk about joy and be able to get support," Morton said. "As a Black trans staff member on this campus, I know that I have differences that are not the same as my fellow trans sisters, so I know that our office still has a lot of work to do and that we are still learning and growing in that span, but I also realize that KU and this country still has a lot of work to do in the sense of supporting Black trans women."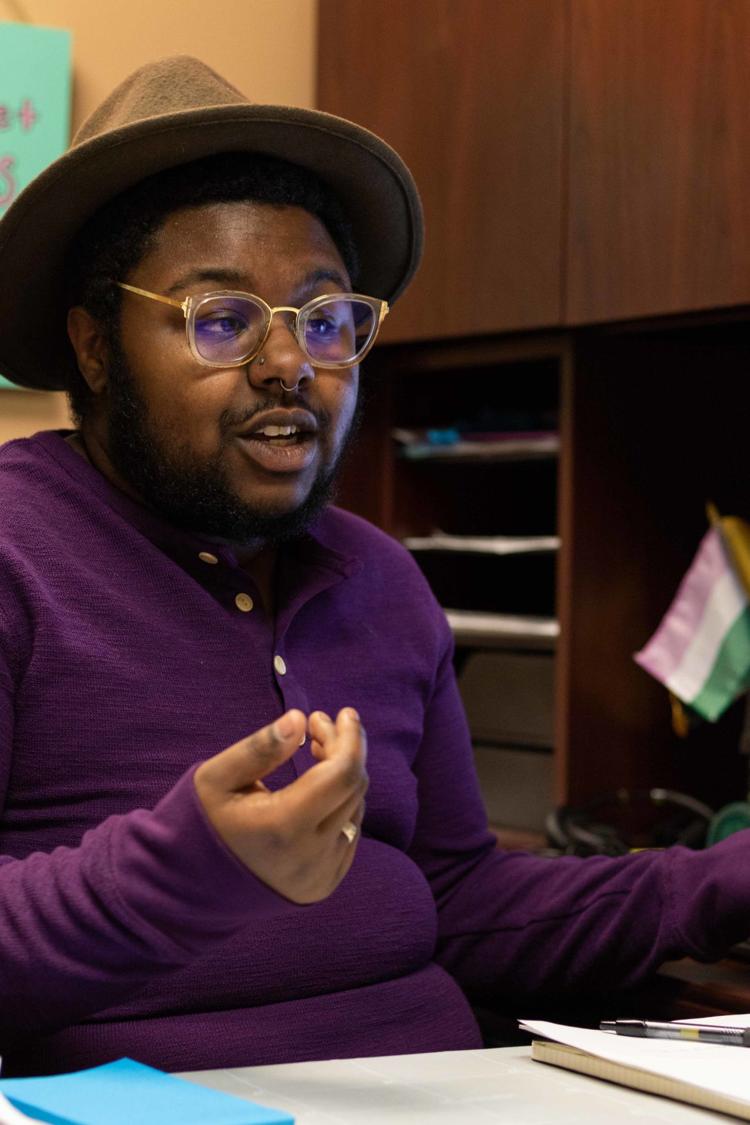 Although the experiences of Black transgender women in the country are disheartening for Child, she said the TV series "Pose" brings her joy. The award-winning FX show, which debuted in 2017, highlights ballroom culture and the experiences of transgender women of color. The series made history at the Emmy Awards last month when Billy Porter became the first openly gay Black man to win Outstanding Lead Actor in a Drama Series category. Child said the show made her reflect on her time of being in the ballroom community while living in Tampa, Florida, where she was born and raised. 
"I cried when I watched the first episode because it represented everything that I am," Child said. "I've never been kicked out of a house, but I've been ostracized because of my skin tone and because of who I am as a Black trans woman. It's so beautiful to see my people and my culture represented on there."
But there's still more work to do in creating awareness for the transgender community. Child urges those within the community to continue creating content and spaces that illuminate their nuanced realities instead of waiting on those outside of the community to do it.
It's the same advice Child said she has applied to her own life. She said she wants to write a book about a Black transgender superhero — a representation she said is gravely missing from Marvel's cinematic universe.
"If they're not going to create it, we will, and we always have," Child said. "We need to get together and create our own thing, or else, it's not going to be made."