While traveling in a car across the Sahara Desert, two hitchhikers, both of whom graduated from the University of Kansas in 1969, almost crashed into a camel crossing the road.
"At this point we realized, yeah, we're not in Kansas anymore," Steve Ewert said.
Ewert and Dick Russell are the subjects of a documentary directed by Scott Petersen, titled "Hitchhiking to the Edge of Sanity." Petersen, Ewert's nephew, tells the story of how the two University graduates ended up hitchhiking across the Sahara Desert.
As a child, Petersen visited his uncle's photography studio in Chicago. Years later, Petersen urged his uncle to tell him more about his hitchhiking trip across Northern Africa.
Years later, when Ewert showed Petersen his photos from the trip and informed him of Russell's 3-inch thick, single-spaced, typewritten journal from the trip, Petersen knew he had a story to tell.
"As a documentary filmmaker that appeals to me, that there's all these documents that I can refer to and look at and use," Petersen said.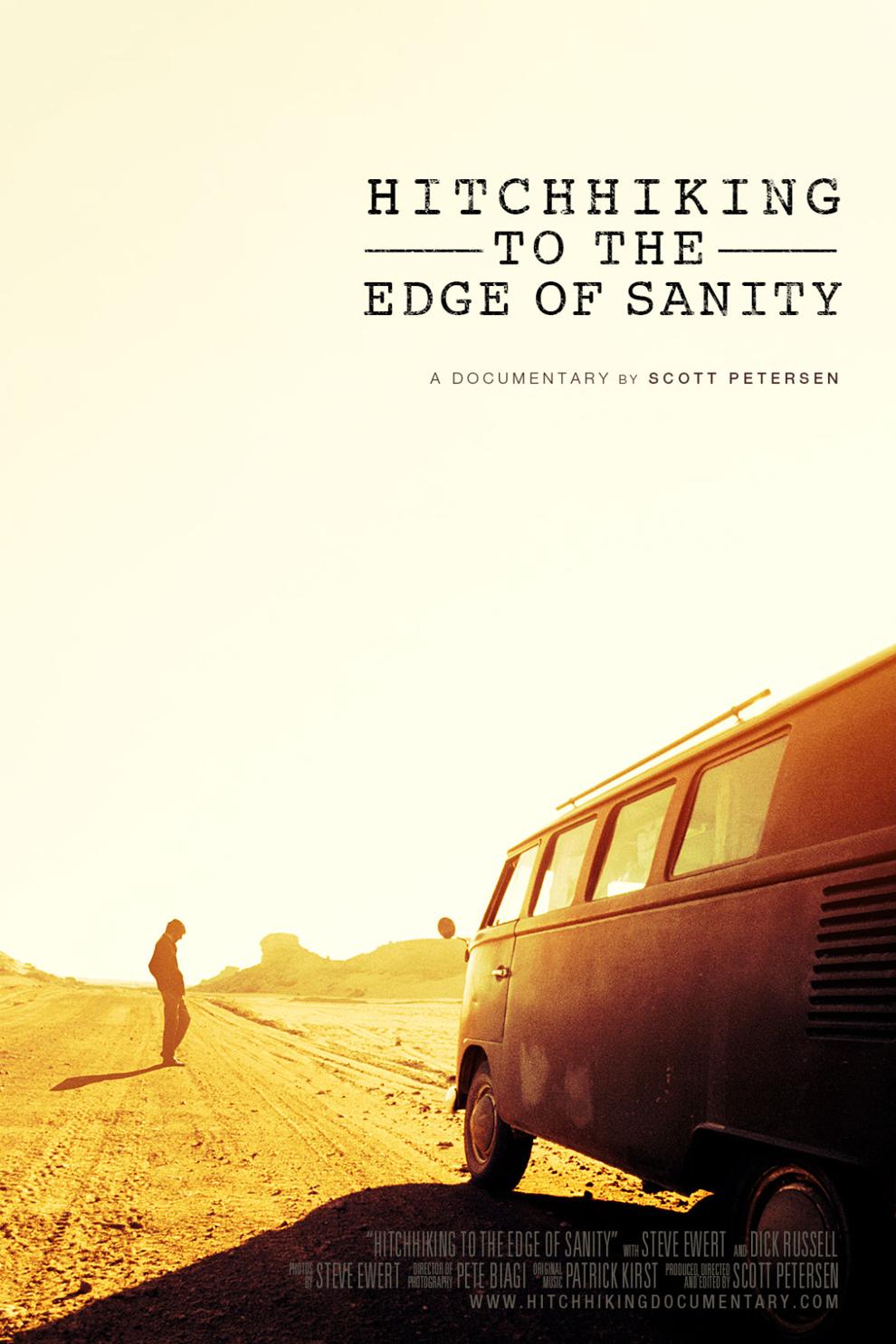 Through the process of making the film, Petersen learned about the history and politics of Northern Africa at the time, the personal relationship between Ewert and Russell and the dangers they faced.
"I didn't really realize how close they came to dying," Petersen said.
The plan in 1970 was to have Russell write and Ewert take photos for a weekly column in the Topeka Daily Capital called New Perspectives. Russell, a sports writer at the time, had dreams of covering something more important.
"I guess in my junior year I woke up to the fact that there was something else going on; there was a Vietnam war and the civil rights movement, and a good friend of mine was a hippy," Russell said.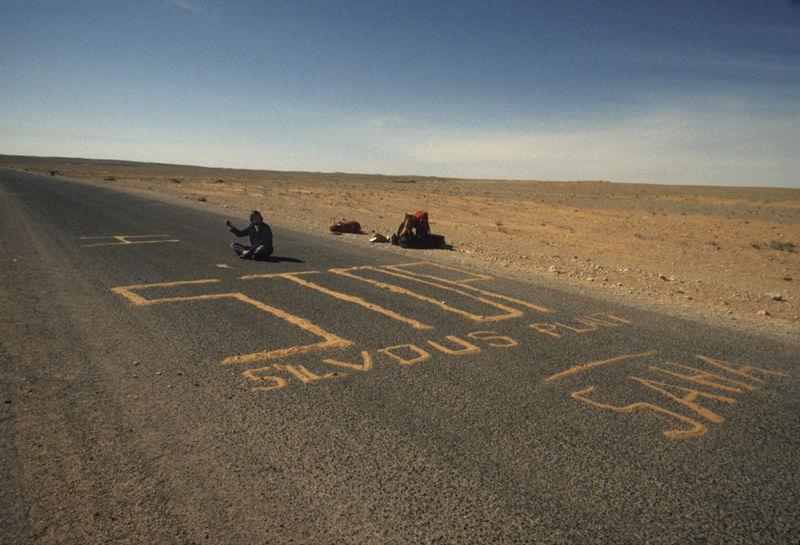 Russell had the initial idea to pick up and leave the United States. He had secured a job with Sports Illustrated after graduating, but he quit after nine months. He wanted to write about something other than sports. So he packed a bag and his portable typewriter, bought a one-way ticket to London and left without knowing if he would return home.
"[Russell] had this wild idea to take this trip, and I was just like, 'Well, why not?'," Ewert said. "There was nothing else in my way because I wasn't going to go get a job."
Russell made plans with his bandmate, Ewert, to meet him in Europe. Ewert was the drummer and Russell the lead vocalist of their band Vanilla Abstract. Russell arrived in London in June 1970, and Ewert met him that fall.
"He was a photographer, and I was a writer, so we would see if we could just go wherever the spirit moved us to write and photograph stories together," said Russell. 
Russell and Ewert found Europe to be uninteresting. They wanted to pursue some of the American revolutionaries, like Eldridge Cleaver of the Black Panthers, who had been exiled to Northern Africa. So they hopped on a plane to Algiers, Algeria.
"At that point we didn't know what else to do except, let's take off across the Sahara Desert, and maybe we can do a story for the National Geographic someday or something," Russell said.
Ewert and Russell decided to hitchhike across the Sahara Desert — a 4,000 mile, month-long journey from Algiers to Accra, Ghana.
"There wasn't really anything else to do but hitchhike, and besides, hitchhiking was an adventure," said Russell. "You met lots of interesting people, and then the idea of hitchhiking across the Sahara was unique — you know, people hadn't tried to do that. And we barely made it."
Composer and visual artist Sarah Hennies will show her film "Contralto" about trans feminine identity combining documentary and experimental music at Hashinger Hall on Nov. 1 at 5 p.m.
The pair arrived in Algiers in December 1970. Russell had "idealistic" dreams of covering and even working for some of the Black Panthers, who had fled to Africa from the United States.
"What happened was the Panthers didn't want anything to do with us really, you know, young white kids from Kansas," said Russell.
The documentary shows Russell and Ewert's encounters with the Niger military, the Mamponghene (meaning "leader") of the Kingdom of Ashanti in Ghana, and several moments that had them questioning whether they would make it out alive.
"I was scared in the Sahara while we were hitchhiking," Russell said. "One of the cars broke down, and we were out of water, we were out of food, and we hadn't seen another car going the other way for two days. It was scary. I mean, we didn't know if we were going to make it."
According to Ewert, one of the main storylines of the documentary is how his and Russell's differing personalities created conflict throughout their journey.
"Dick was an extraordinary extrovert, and I think he would say I'm sort of an introvert. He had been a successful sports writer in the 1960s. He was making about $6,000 or $7,000 a year, and he drove a Corvette, and he lived in a fraternity," Ewert said. "And I lived in the attic of an old building, and I was studying engineering. He was fearless; he would ask anybody anything and go anywhere. And I had to learn how to be a part of that."
Unlike Russell who said he was "forging ahead like (he) was Marco Polo or something," Ewert was worried about his film being destroyed by the sand and heat, as well as whether his girlfriend back home would still be around for him.
"I was under a lot of stress because I was supposed to get married when I got back. And I was out of contact with her because in those days there were no cell phones," Ewert said.
When the hitchhikers finally made their way to Ghana and checked into a motel, Ewert suffered from acute anxiety and hallucinations as a result of built-up anxiety over his film and fiance back home. In the documentary, Ewert describes how in the middle of the night, he thought bugs were crawling out of his mouth and all over his body.
"I thought I was losing my mind," Ewert said.
Leah Warsawski, granddaughter of Holocaust survivor Sonia Warsawski, talked at the Dole Institute of Politics on Friday about her movie, 'Big Sonia,' which tells the story of her grandmothers life following her imprisonment in a Nazi concentration camp.
At the end of the film, Ewert and Russell sit down, over 40 years after their trip, and reminisce. They look through Ewert's photos and Russell's journal. Russell talks about how what he learned was less about politics and more about how people can learn to cooperate and learn about the world.
What Ewert learned he said he will use for the rest of his life.
"Sometimes when you're shooting pictures, you're going to be making people uncomfortable, and you're going to have to take risks, so I learned how to take more and more risks to grab the picture that I wanted to grab," Ewert said. "And I've used that for the rest of my life because I've been a photographer ever since."
Russell said their trip was one of the most remarkable experiences of his life.
"I learned a lot about how to live with another person, when you're night and day together and just trying to go through a lot of difficult experiences. But it was great," said Russell. "And we're still very good friends to this day."
Screening dates and times "Hitchhiking to the Edge of Sanity" can be found on its website. The film is also available to stream on iTunes and Amazon and for purchase for public screening purposes.
—Edited by Ryan Liston and Nichola McDowell