After leaving the University, three students went on to start their own business, They since have created a new online gaming platform for tabletop and board games called Roll20.
While at the University, graduate Nolan Jones, and former students Riley Dutton and Richard Zayas were passionate about gaming — primarily with the "Halo" series. Since the game doesn't allow much room for the gamers to talk, according to Jones, as most of the conversations consist of communicating where different enemies are located, the alumni were looking for a different way to reconnect.
"We were talking to each other, and we were like, 'Man it's been like six months since we've talked. This is crazy, we've got to figure out a way to be in a little bit better touch," Jones said.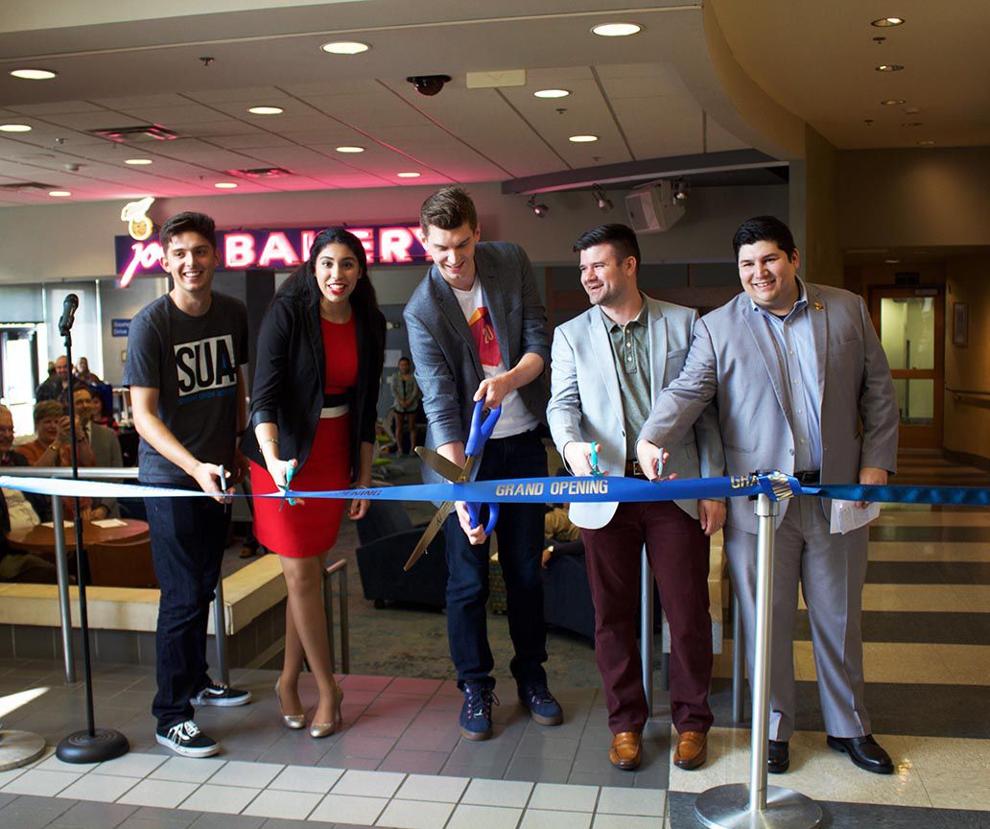 Jones, a 2007 graduate from Pittsburg, started playing Dungeons and Dragons Fourth Edition with an in-person group in Las Vegas and thought it would be great if the three were able to play a game like that again. The three friends started seeking out different online platforms that would allow them to do so.
"We were like, 'All of this is terrible.' You had to have all this tech set up," Jones said.
Dutton, also from Pittsburg, had been working as a well developer in Wichita and assessed that much of technology involved in creating a tabletop gaming platform was similar to what he was already doing. Jones, at the time, was involved within the comic book industry, and many of his colleagues had been using Kickstarter. Under suggestion from Jones, the group launched a Kickstarter campaign in 2012.
"Riley thought that was a really terrible idea, so he said, 'Let's do a really short Kickstarter so that way when it fails we can just pretend it never happened,'" Jones said.
The group did an 18-day Kickstarter asking for $5,000 and made $39,000.
Roll20 is only one product published by The Orr Group, LLC, which is Jones, Dutton and Zayas' main company. The company has also dabbled in projects involving comics and other video games, although Roll20 continues to be its most successful product.
Better known as the House of Orr, the name is an homage to the group's personal history at the University, as it is the title of the group's World of Warcraft guild, as well as a reference to the group's home during their time in Lawrence.
Now, the Roll20 application has over one million users, according to the app's website. In addition, the platform has partnered with Cybersmile, an organization focused on preventing online harassment, for their annual Roll20CON.
"I wish that had all been there immediately after college, and it would have all just magically happened, but that wasn't the case. There were several years and many starts and tries and failure. I think in the end those failures definitely helped inform in how to be a better business person," Jones said. "It's definitely a process, there's no magic step and there's definitely no overnight success either. Even after that initial wow of the Roll20 Kickstarter, it took us another six months to figure out how to be sustainable as a platform."
In addition to its convention and platform, the group recently helped create the Union's new Roll20 Esports lounge, located on the first floor. Marcea Say, a senior studying strategic communication from Blue Springs, Missouri, is the vice president of alumni and outreach of Student Union Activities.
"The Union is a place for students to go to feel like they're at home on campus. It's supposed to be a very comforting place. We try to create programs that engage every type of student on campus, and we felt like we weren't doing enough with technology," Say said. "It was really cool to bring that in, so that we could bring in more of campus, and make the Union feel like a little bit more of a home on campus."
Roll20 is available for use online. The company also has apps available on Google Play or on the Apple Store for iPad that are geared toward using their character sheets.
— Edited by Danya Issawi