When Rex Gardner was interviewed for his job as a First Transit bus driver at the University of Kansas, he said he was asked a question he can't forget: "How do you deal with boredom?"
Having driven at the University for five years now, Gardner, 64, said he understands why that question was so important.
Driving a bus on campus can be a very monotonous job. Some drivers drive the same loop for an eight to 10-hour shift with only a single break for lunch.
"Did you all know you were getting on the magic bus today?" Gardner asked as he stood up from his seat and walked toward the passengers in the rear of the bus.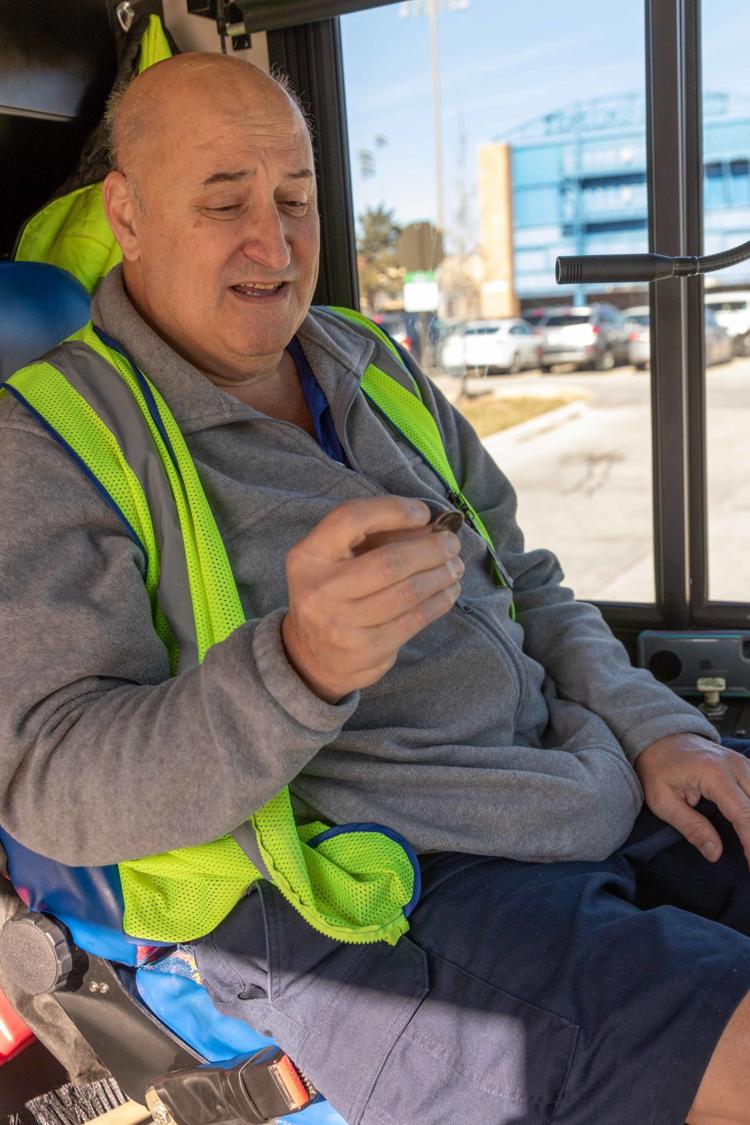 Most of the passengers seemed confused — but intrigued — as they took out their earbuds or looked up from their phones.
Gardner took out a quarter from his pocket and appeared to swallow it in front of the group.
He then approached a passenger, telling them the quarter had made its way into their hand. The passenger opened their hand to see clearly that it was empty. Gardner reached under their hand and pulled the quarter seemingly out of thin air.
"Excuse me, I guess it was under your hand," Gardner told the passenger.
"You should ride the bus a lot," Gardner said. "You never know what magic you're going to see."
As he walked back to his seat, most of the passengers showed wide smiles — one of them clapped.
"The real magic is the smile that it brings to people," Gardner said.
After he retired from his job working in management distribution for Kmart, Gardner found that he missed the human interaction he got from his career. He said that was the main reason he applied for the bus driving position after he saw an advertisement in the Lawrence Journal-World.
He had never driven professionally, but went through "tremendous training," including a week of in-classroom learning and a behind-the-wheel training that all Lawrence bus drivers complete.
After that, he had to take a test to complete his certification. He passed on his first try.
Gardner drives part-time Monday through Friday, typically driving four hours a day on either the 42 or 43 route to relieve his colleagues for their scheduled breaks.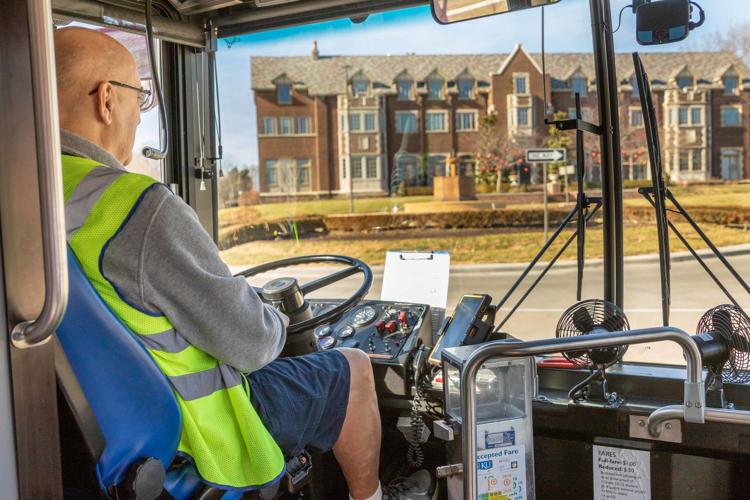 In a single shift, Gardner made dozens of stops. Hundreds of students entered and exited his vehicle like clockwork.
At every stop, he never missed an opportunity to wish passengers well as they left the bus or greet them as they came on.
"Have a great day," Gardner said.
He also showed his quick wit while driving his route. His many jokes in a single shift were sometimes difficult to keep up with.
"End road work," Gardner said as he passed a construction sign. "I always wonder if it's an informational sign or a protest."
He said he's had the same friendly attitude and sense of humor for as long as he can remember, but also that he couldn't imagine doing his job any other way.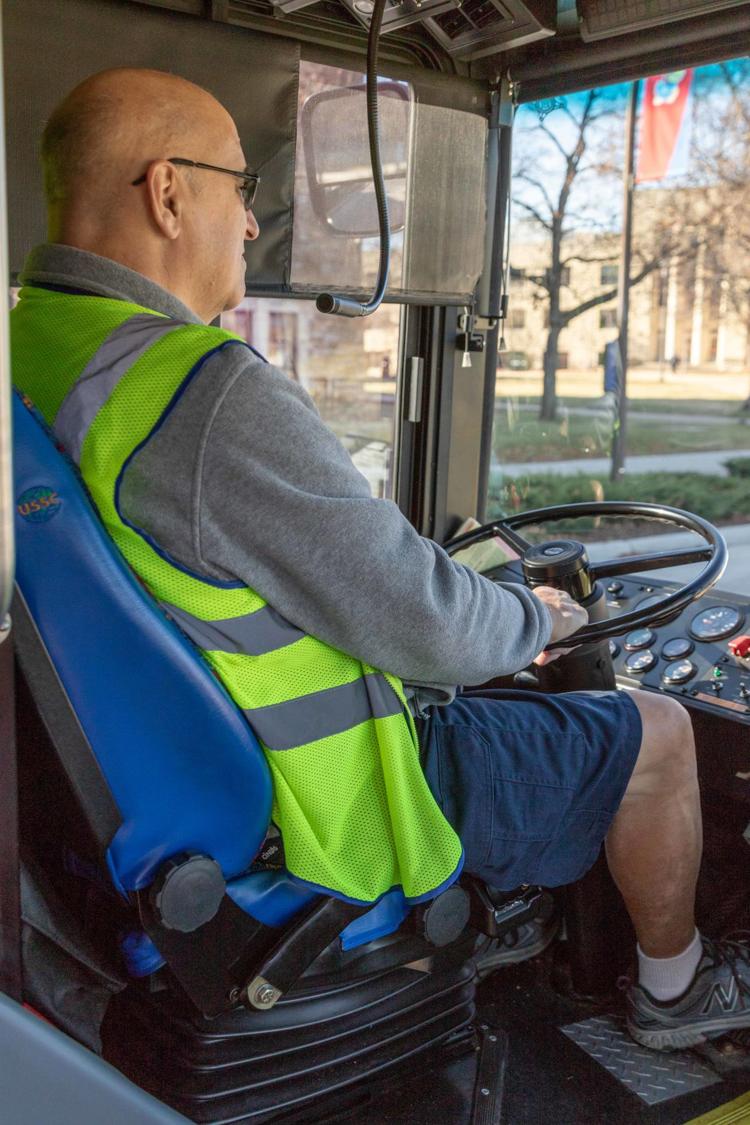 "You've got to make it fun, man," Gardner said. "Life's too short to be doing stuff you don't like."
Jeanne Gardner, his wife of 43 years, said he's been that way since they met in high school.
"He's always been a glass-half-full person," Jeanne said.
Jeanne said that for as long as she can remember, whenever people ask Rex how he's doing, he's always responded with the same expression, "I'm great!"
"Even though he might feel crappy or his hip's killing him or he doesn't feel well, he always says he's great," Jeanne said.
Rex said smiling is so valuable because whenever a person does it, they always feel better.
"People are friendly," Rex said. "They tend to be friendlier if you're friendly to them."
As he drove back to the bus depot after his shift, he reflected on how he hopes the rest of his retirement will follow.
"When I look back on my life, I want to look back and think, 'I had a lot of great days,'" Rex said. "Isn't life great?"