From its menu to its dining atmosphere, husband and wife owners Aaron and Regan Pillar aim for innovation in their Mediterranean restaurant, Culinaria.
"Pretty much our entire approach is how to be as innovative as possible in order to make a three day a week restaurant work," Regan said.
The business started in 2009 as a catering company. In 2011, Regan and Aaron purchased the building their restaurant currently houses, at 512 E. 9th St., to have an industrial-sized kitchen.
Today, the restaurant is open Thursday through Saturday. Regan said Culinaria still does some catering, but is focusing more on the restaurant's weekend hours.
Culinaria centers around shareable food, serving Mediterranean inspired tapas-style small plate dishes. Some items on the menu include hummus, falafel, squash and chorizo, and spicy carrots. The restaurant also has a happy hour with $5 small plates and $6 cocktails.
Regan's own restaurant eating habits influenced the dining style of Culinaria.
"I like to eat in this way that I like to try as many different things as possible," Regan said. "When I go out to eat, I basically turn every restaurant into sort of a tapas style where I want to try a bunch of things, and I want to share everything."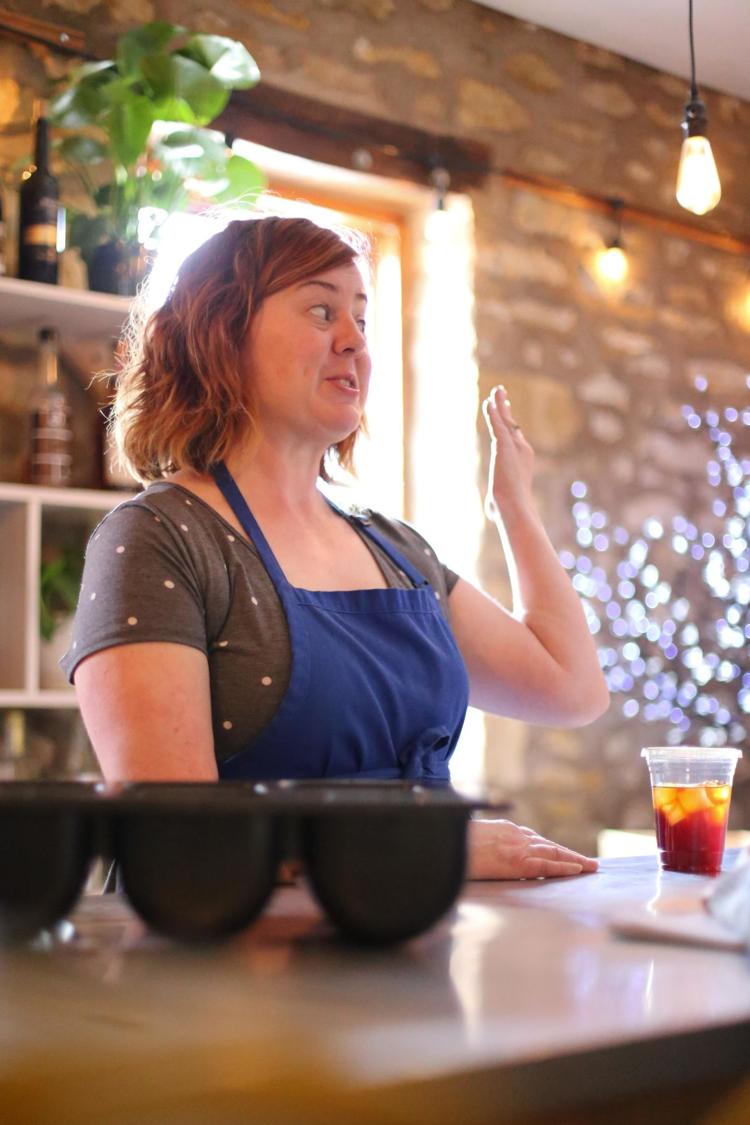 Aaron has been cooking for about 20 years. He found inspiration for Culinaria's menu while eating at a restaurant in Philadelphia.
"Eating at an Israeli restaurant sort of spoke to me," Aaron said. "The Mediterranean idea — there's sort of endless possibilities there."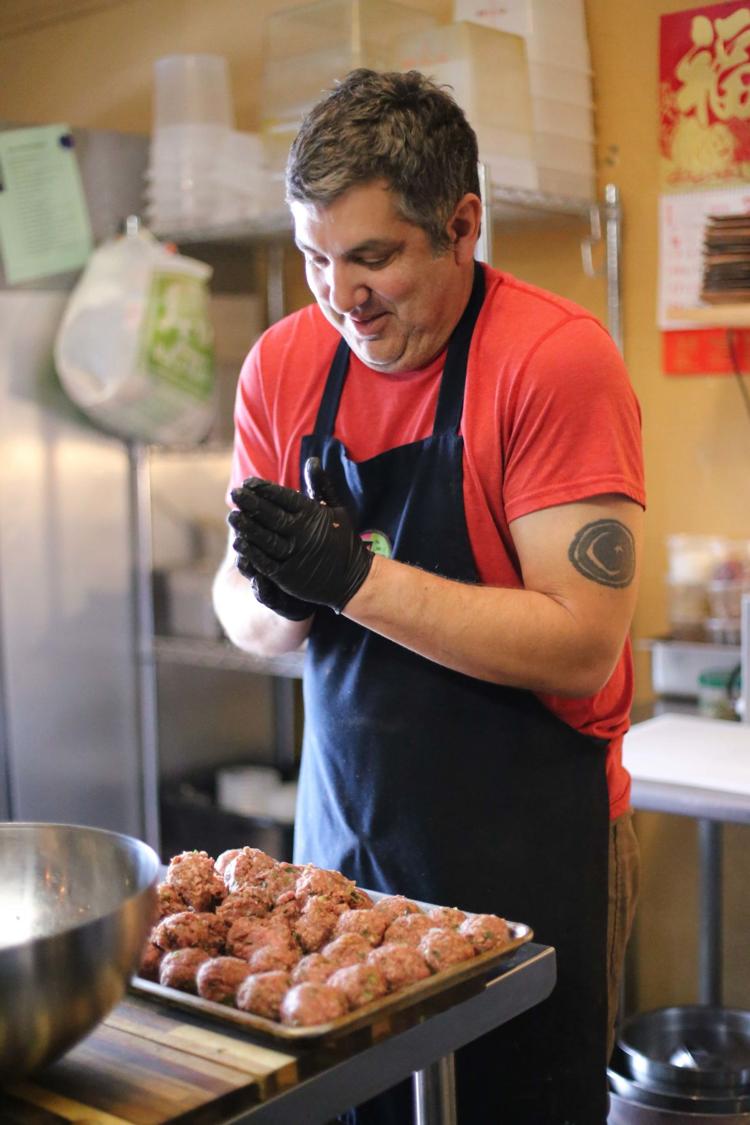 Regan and Aaron said they aim to use as many fresh and local ingredients as possible. They also work with local farmers and have weekly menu specials to accommodate seasonal produce.
"Our main concept has always been behind fresh whole foods made from scratch, local ingredients — the things that make food particularly good," Regan said.
The building the restaurant occupies has a storied history. It was constructed in 1863 to be used by the Kansas Calvary after Quantrill's Raid, according to Culinaria's website. In the 1950s, it was home to a butcher and slaughter house.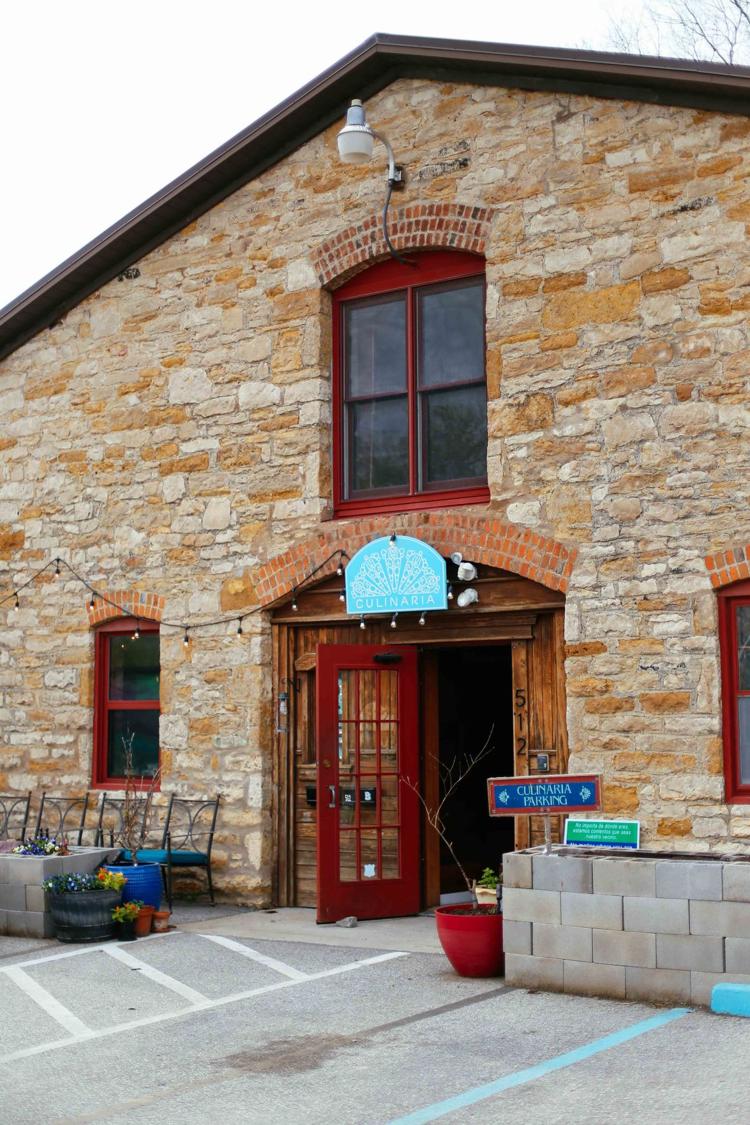 The building also holds personal history for Regan and Aaron. Both worked at a catering company that once occupied the building. Regan started working at the catering company about a month after Aaron had left. Regan said her coworkers constantly talked about Aaron, and when mutual friends introduced them, they began dating and have been together for about 14 years since.
After operating their catering business for a few years, they decided to purchase a space for a larger kitchen. As they were looking at places, they didn't know the building they were looking at purchasing held a past that connected them.
The price, aesthetic and their own personal history made the historic building a perfect fit for purchase.
"There were so many perfect things about it," Regan said.
Regan said the chance to eat at a restaurant can often be like a mini vacation for customers — Culinaria's dining atmosphere allows for a place to connect with loved ones and to share an experience.
"It also lends itself to this very celebratory community style dining experience — it's very inclusive, warm and cozy," Regan said.
Culinaria is open Thursday through Saturday 3:30 p.m. to 9 p.m. The restaurant will remain open during temporary road construction in Eastern Lawrence.