Lawrence's first annual Kaw River Roots Festival begins today and will conclude on Saturday. The festival, originally scheduled to take place in August 2020, was postponed due to the COVID-19 pandemic.
Both Lawrence natives, festival organizers Mike Hannah and Mike Logan play roles in the city's music scene. In addition to owning the festival's venue, Logan owns other local concert venues including the Bottleneck and Granada theaters.
"We needed to make Lawrence make some noise again and draw some attention back to the wonderful music community that we have here, especially with acoustic music," Hannah said.
The festival's headliners include The Travelin' McCourys and Michael Cleveland & The Flamekeeper, both past Grammy Award winners of Best Bluegrass Album.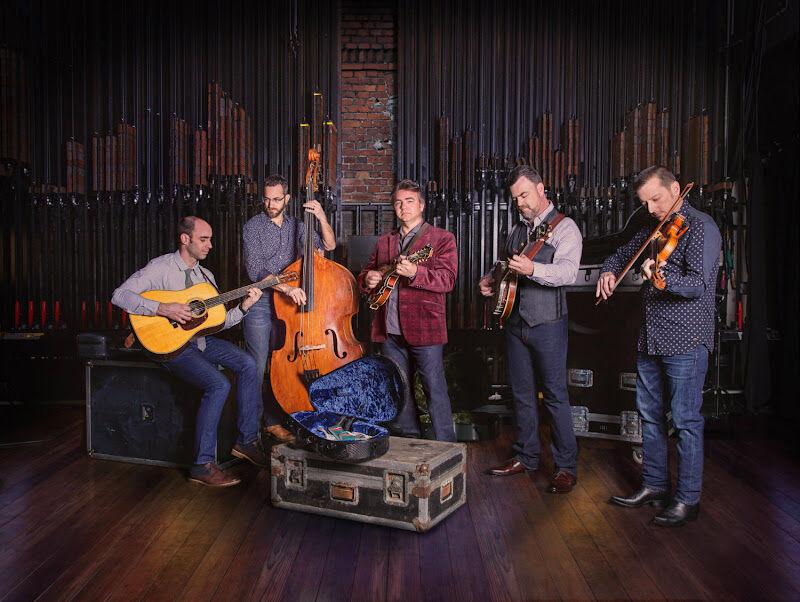 "We don't get to play in Kansas very much and so I'm especially excited to play the Kaw River Festival," Cleveland said.
The festival lineup also features several local artists including Sky Smeed, Mire Pral, Unfit Wives, Spencer & Rains, Lily B Moonflower, Jake Keegan Band, Megan Luttrell, Tyler Gregory, and Max Paley, according to the festival's official website. 
"We wanted to showcase what we have here so that music fans will then go to see those artists' individual shows as they play on after the festival throughout the year," Hannah said.
As of Thursday, Aug. 26, the event sold about 400 tickets, and organizers of the festival plan to cap the crowd at 500 guests to abide by COVID-19 precautions, Hannah said. Hannah and Logan said they want to ensure the safety of all people at the festival.
In addition to requiring either proof of full vaccination or a negative COVID-19 test, the festival has partnered with the Lawrence-Douglas County Health Department to provide guests and performers with on-site testing, according to the festival's COVID-19 policy. The festival, which will take place at Abe & Jake's Landing, started at 5:00 p.m. tonight and will continue at 1:45 p.m. on Saturday, according to a post on the festival's Instagram page. 
"The main hope is just that everybody who attends and the artists just walk away with a great impression of Lawrence, the community here and the music scene in general," Hannah said.
Tickets for the festival can be purchased at ticketweb.com.