Cheyenne-Arapaho artist and University of Kansas alum Brent Learned is displaying his most recent collection at the Phoenix Gallery in downtown Lawrence. 
Learned's exhibit, titled "Indigenous Zenith," combines elements of traditional Native American work with the vibrancy of pop art. Although Learned had experimented with combining genres before, the pandemic allowed him to dedicate time to curating a new collection.
"I've noticed kind of a trend towards the younger collector," Learned said. "They don't collect the stuff their moms and grandmas used to collect, and it's just like anything else, you have to kind of change and pivot with the times." 
By re-imagining iconic Basquiat, Lichtenstein and Warhol pieces, Learned superimposed a Native American lens on the works of iconic pop artists.
"Brent's new work is amazing and thought-provoking," said Susan Shea, director of the Phoenix Gallery.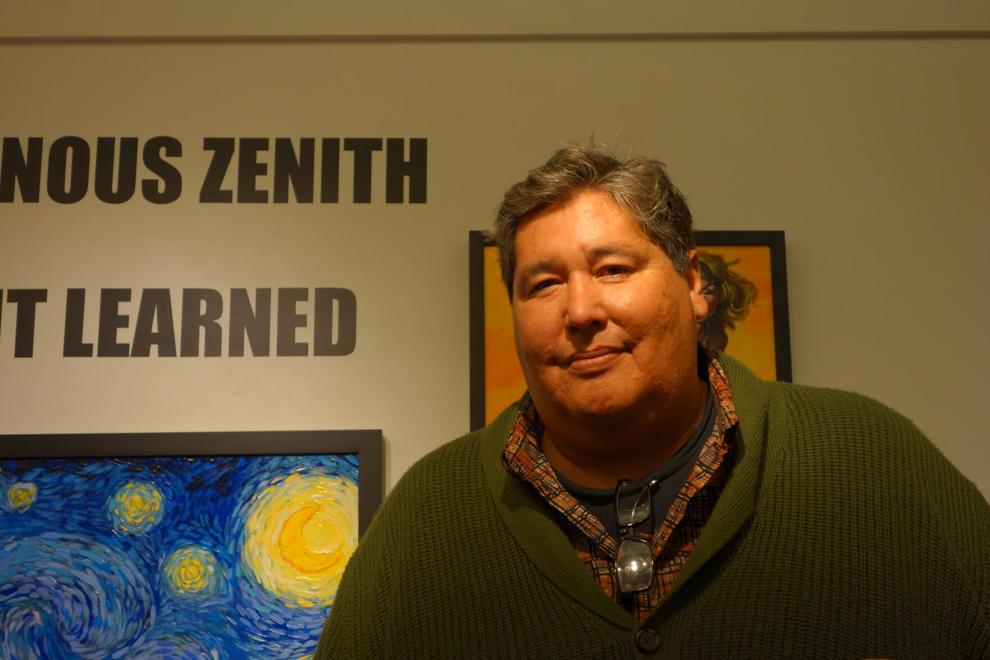 Since graduating from the university in 1993, Learned has done notable work with his Fine Arts degree. Last year, Learned collaborated with American funk rock band "Redbone" to design the art for their re-recorded version of the "Come and Get Your Love" music video. Learned also has work displayed in the National Museum of the American Indian in Washington, DC.
However, Learned said that having the "KU connection" is unique to his projects he's done in Lawrence. 
Learned says he still calls his professors when he needs advice, and he even took inspiration for his exhibit from a Keith Haring piece that hung in the Spencer Museum while Learned was a student. 
"Any reason to go back to Lawrence, I'm doing it," Learned said. 
"Indigenous Zenith" will be on display at the Phoenix Gallery until Nov. 23.