Sometimes hobbies that seem like just pastimes now may be one's passion in the future, and KU alumnus Joshua Merello is a prime example of this.
Merello, who graduated in 2014, is a professional classical guitarist based in Kansas City, Missouri. 
"I studied business and German [at the University]," Merello said. "Very unrelated to what I'm doing now."
Merello said he had been playing guitar for almost his entire life and all but gave it up during his time at the University. 
"Music was always kind of on the side," Merello said. "You just run out of time while in college, but I still kept a guitar with me and played it every once in a while."
After graduation, however, Merello said his life took a turn, and it slowly started to revolve around performing his music. He said he started playing guitar with people on the side after college just for fun. 
"It wasn't until my dad got diagnosed with cancer, and during his chemo treatment he had no energy, so I started to learn and play classical guitar for him," Merello said.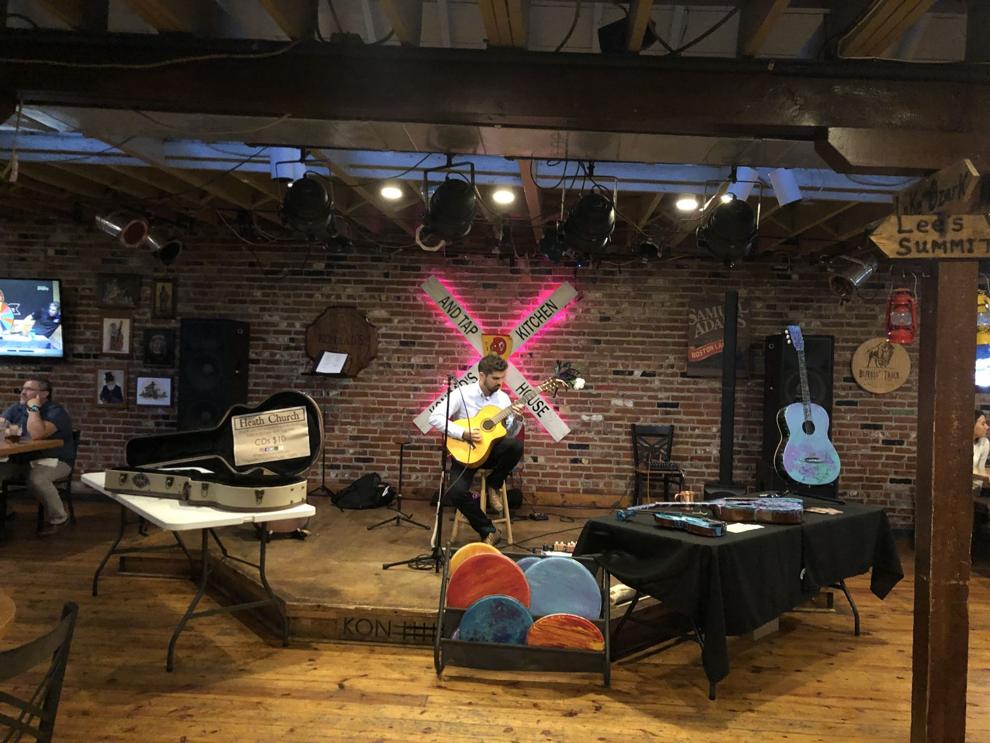 According to Merello, playing for his father during this trying time allowed him to witness firsthand how much music helped ease the pain of the treatment. 
"It just greatly impacted his mood and changed him completely, all from just having a little music in the background," Merello said.
After realizing how helpful his talent could be, Merello started to do music therapy with Alzheimer's patients. This soon became his career. 
"I figured there's no point in working at something that you don't love," Merello said.
Merello started small. He said wedding gigs and small festivals were some of his early gigs. 
Merello said playing music professionally was a gradual process until he released his first album. After gaining popularity, he went on tour.
"I guess just that first jump from playing for my parents and seeing how it affected them mentally really convinced [me] to take the plunge and start doing music full time," Merello said. 
Merello's first album released in the summer of 2018. He said he enjoyed the creative aspect of writing the album the most.
"[The album] was just my way of putting the things I'm feeling, and the things I could see that my parents were feeling, and just the high and lows of life in general into music," Merello said. 
It's difficult to make a living off just playing shows, he said. 
"There's a lot of ways to get involved with music without feeling like you're giving up on your music," he said. "Music therapy or working with the sound crew for another band, for example, is not as glamorous as playing in front of people at a venue, but they're still good ways to work with music." 
Even though Merello didn't become an artist during his time at the University doesn't mean that one can't. Los Angeles based photographer Ally Rae is a professional colleague of Merello's and former student of the University.
"[The University] prepares you very well for being an artist," Rae said. "You learn a lot of things that help you create a business while using your creative side." 
Merello's album, "Tranquility," is available for streaming on his website. Merello is also currently on tour.