More than 15 students, most of whom are from the University of Kansas, came together to create a feature film named "Ego" about a private investigator, a married couple and a successful internet blogger whose lives intertwine after their narcissism and self-pride get in the way of their lives.
Junior film and media studies major Ishan Parikh wrote, directed and co-edited the film. The preproduction and part of the production phases were done as an independent study through the film department, but Parikh said it was entirely funded by him.
"This movie is an allegory for the whole philosophy on our ego," Parikh said.
Parikh entered the film into several festivals and got into two, including the Lift-Off Film Festival and the First Friday Film Festival. The film will officially release on YouTube on Nov. 15 and will have a screening the same day at 7:30 p.m. in Budig Hall.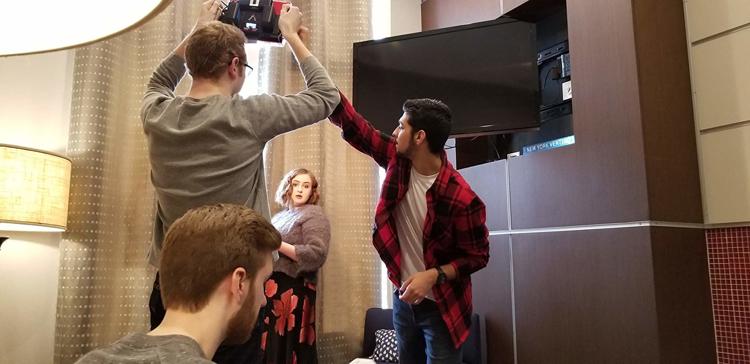 Parikh said he's had the idea for this film since high school but wasn't able to make it until more recently because it requires a lot of crew and has a lot of characters. Early in the filmmaking process he asked junior film and media studies major Matthew Johnstone to help out.
"I worked with Ishan as a cameraman, as lights, as anything, helping with the script or whatever he needed for that day," Johnstone said.
In addition to being a camera operator and lighting technician, Johnstone said he was a co-editor alongside Parikh. Johnstone said they began editing during the spring semester of 2019, but it really picked up over the summer when they met a couple of times a week to edit.
Parikh said he hopes the film gives people an understanding for how we should go about taking care of ourselves, especially our characters.
"Our pride is inherently a part of us, but it's how we represent that, how we show that is what we need to watch out for," Parikh said.
Noelle McDonald, who graduated from the University as a theatre performance major in the winter of 2018, plays Olivia, whose husband is pursuing an acting career but isn't making any progress, leaving her to pay the bills and do the chores.
McDonald said her character tries to detach herself from the idea that she needs to stay in a struggling marriage when her husband's ego has overcome himself.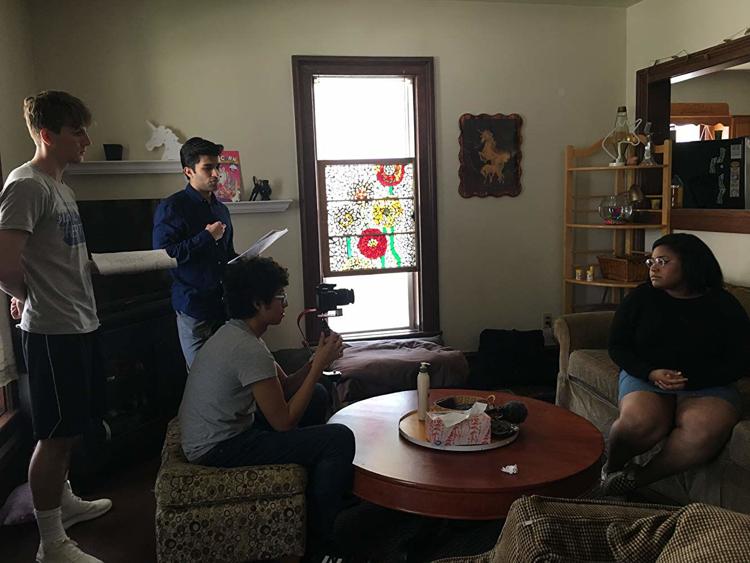 "To be able to tell the story of the many different ways that ego can be a human being's downfall, I think was very relevant to the times," McDonald said.
"Ego" is Parikh's third feature film after he created two in high school. Parikh said he wanted to make sure this film was completely student-run and would give many different people the opportunity to be a part of a large creative project.
"It was really cool to apply what I was being taught in film school into an actual project that wasn't necessarily tied to a preexisting course," Johnstone said. "It was just creating for the sake of creating."