Sounds of bird chirps and flowing water fill the Kemper Balcony at the Spencer Museum of Art. The sounds aren't coming from the outdoors but a video that's a part of its exhibit, "Past Presence."
The video is called "Roost" and was created by Terry Adkins. It portrays Adkins as the ghost of abolitionist John Brown standing near a lake in Gainesville, Florida, where he imagined Brown to be if he had been victorious in his final raid. 
This is just one of many detailed works in the "Past Presence" exhibition currently on display until June 21 at the museum. Sara Stepp, a University Ph.D. candidate specializing in art from 1960 to the present and curatorial intern for the museum, said the exhibition's purpose is to assemble artwork from around the world that tell the stories about the past that can shape realities today.
"Its main goal is to communicate how the past can impact what's happening now," Stepp said. "So not just remembering [events] for the sake of remembering them, but thinking about them critically as something that actively shapes the way we live today."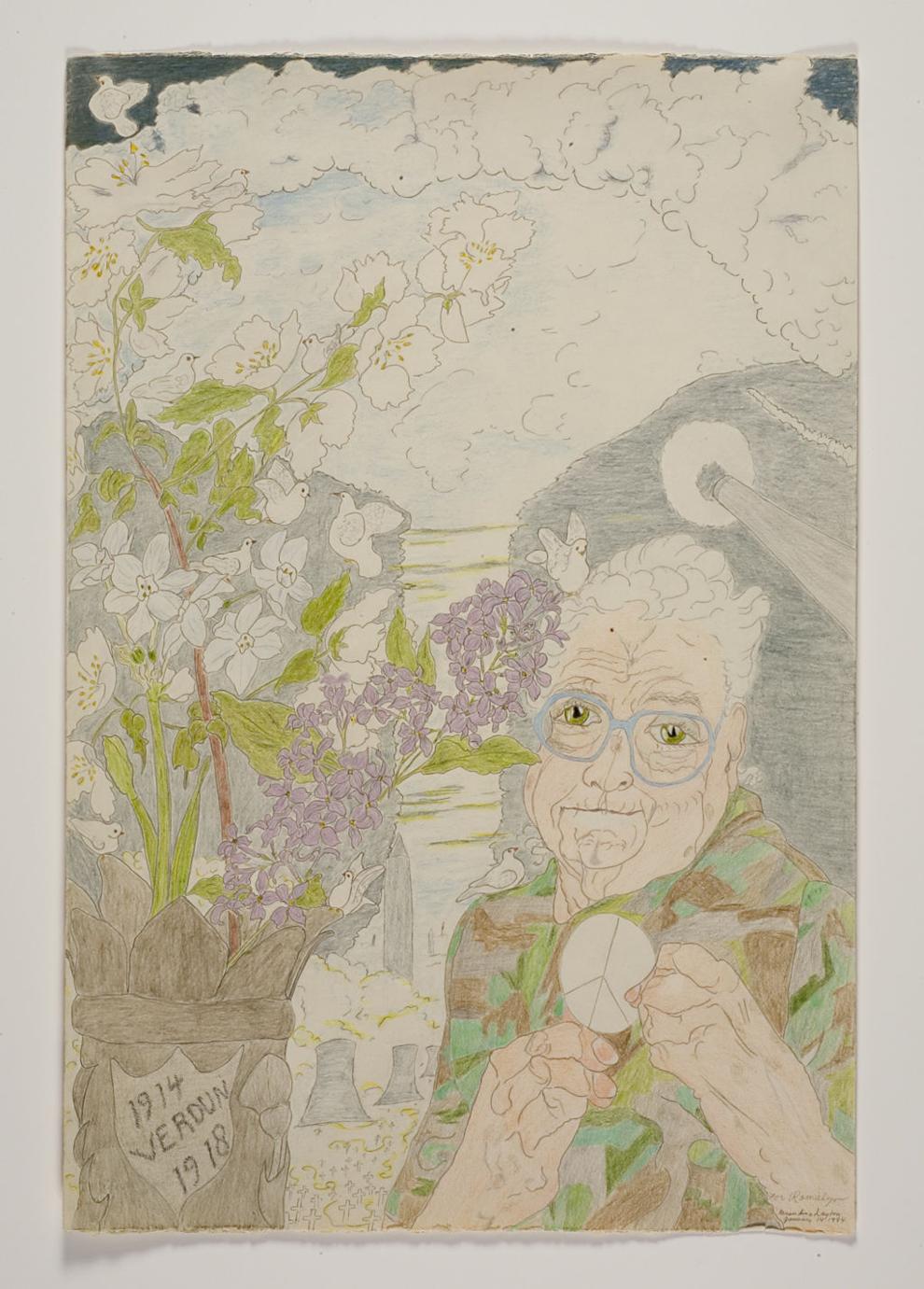 Stepp's role as a curator is essentially the project's organizer. She thought of the idea for the show and narrowed down a theme in consultation with other staff members, such as the exhibition and collections teams. Stepp picked the works for the show, suggested the layout and wrote the labels for the pieces of art, but worked with others to achieve the final product.
Museum Exhibition Designer Richard Klocke said curators often have the initial idea and people like him try to figure out how to orchestrate that idea and present it. 
"When I'm working with curators at the Spencer, their expertise is generally in a certain area, which is usually what they're interested in," Klocke said. 
Klocke and Stepp met up a few weeks before the exhibit's opening to talk about layout and floor plan. Klocke said curators are also artists in their own way. 
"I would hope that anyone that comes into a gallery and is looking at these shows we put on at some point see that curators are taking on the role of the artist," Klocke said. "They're assembling all these different ideas of other artists and [are] creating another story line."
Stepp's research focuses on memory, history and cultural interchange in contemporary art.
"The works I chose for the show have all been made in the last couple of decades," Stepp said. "They all reflect on past events and engage on things that happened a long time ago, [but] were made relatively recently."
Some of the pieces in the exhibit depict significant moments from history, such as the American Civil War ("Li'l Patch of Woods" by Kara Walker), but the works were actually made decades after. Other pieces communicate artists' heritage and cultural backgrounds.
"I think [this exhibition] tries to confront issues [of the past] head-on," Stepp said. "I think it's a good point to make that a lot of history has been traumatic and full of injustice for a lot of marginalized groups and a lot of these artists' works deal with the fact that we can't whitewash history."
Stepp said it is important to remember histories that are not taught it in school, so people can better understand why people have preconceived ideas and thoughts about certain regions of the world and other ethnicities.
"I hope [viewers of this exhibit] understand how important the story behind the art is," Stepp said. "I want it to cause people to think about their own histories, stories and identities and how they're personally shaped by their past."