On Nov. 12, the University of Kansas Rock Climbing Club (KURC) hosted The Wild Wild Midwest College Showdown, their first large-scale redpoint bouldering competition, at Climb Lawrence, with approximately 80 competitors. There wasn't one battle most anticipated, rather just friendly competition between climbers challenging themselves to climb new routes. 
"It was crazy – people from such rival schools not caring about anything with the school," said Jordanne Steuck, a student at the University of Missouri. "We just came together as a group of people, a group of climbers, not college kids." 
The showdown was divided into four categories: male and female deputies (climbers whose abilities range from V0-V4) and male and female sheriffs (V5-V10.) These categories consisted of climbers from KU, Kansas State University, University of Nebraska-Lincoln, Washington University in St. Louis, University of Missouri, and Columbia College. Climbers from all over the midwest showed up in their best western gear to compete in the showdown and just have fun.
"I just love how Midwest this feels, just with 'Mr. Brightside' on and a gym with no windows really, it just feels very underground, and I love it," said Trinity Thompson from the University of Nebraska-Lincoln.
The western-themed competition was organized by Zac Kitay, KURC president and Climb Lawrence route setter.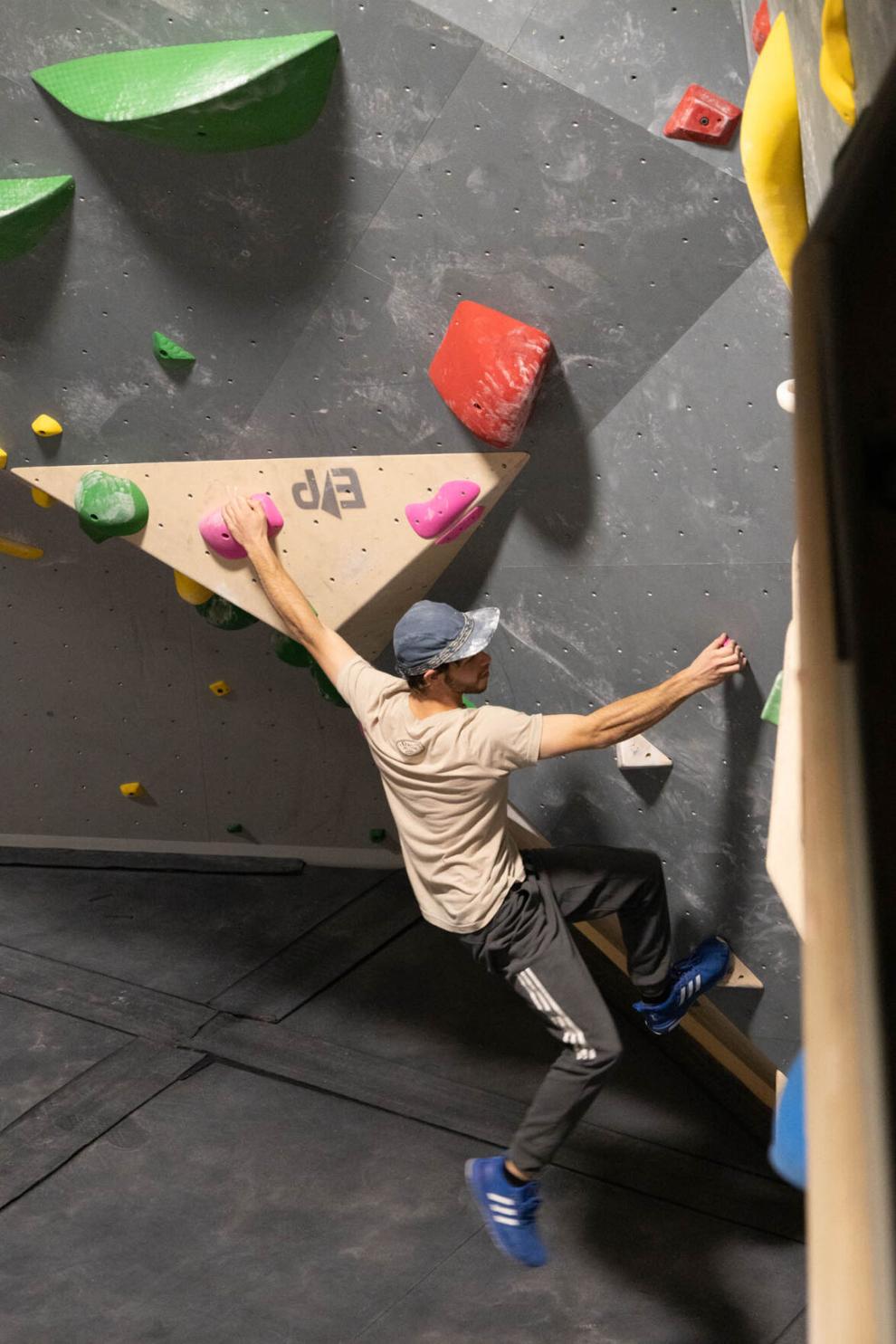 "I'm extremely gracious for the help and generosity of the entire Lawrence climbing community, specifically KURC and Climb Lawrence, for helping me put together the event and making it possible," said Kitay. "I couldn't have done it without them." 
KURC representative Phoebe Helton is a Senior earning her bachelor of science in Microbiology. She has been climbing for two years and started climbing because she was not a fan of the traditional gym setting. Phoebe says she stayed because of the amazing community that KURC had built and her love for the outdoors and climbing.
"We're just super hype to be here, have so many people here," Helton said. "This is the first time we've had a competition with four different schools here, or even, [you] know, a competition with any schools for bouldering, so it's just really exciting." 
Climb Lawrence route setters Kitay, head route setter Ben Oprisu, and setters Chloe Anderson, Derek Steichen, Ridley Beard and Chris Kiefer set a total of 45 bouldering routes. The routes ranged from V0 to V12: V0 being the easiest, and V12 challenging even the most accomplished climbers.
Competitors arrived at Climb Lawrence for check-in at "high noon," also known as 12:00 p.m., with climbing to follow between 1:30 p.m. and 4:30 p.m. During this time, climbers had access to all 45 routes. Each climber used the KAYA app, a software that allows climbers to find routes and tips, track their points, and log each climb after completion. The scores were calculated using the top five most difficult routes.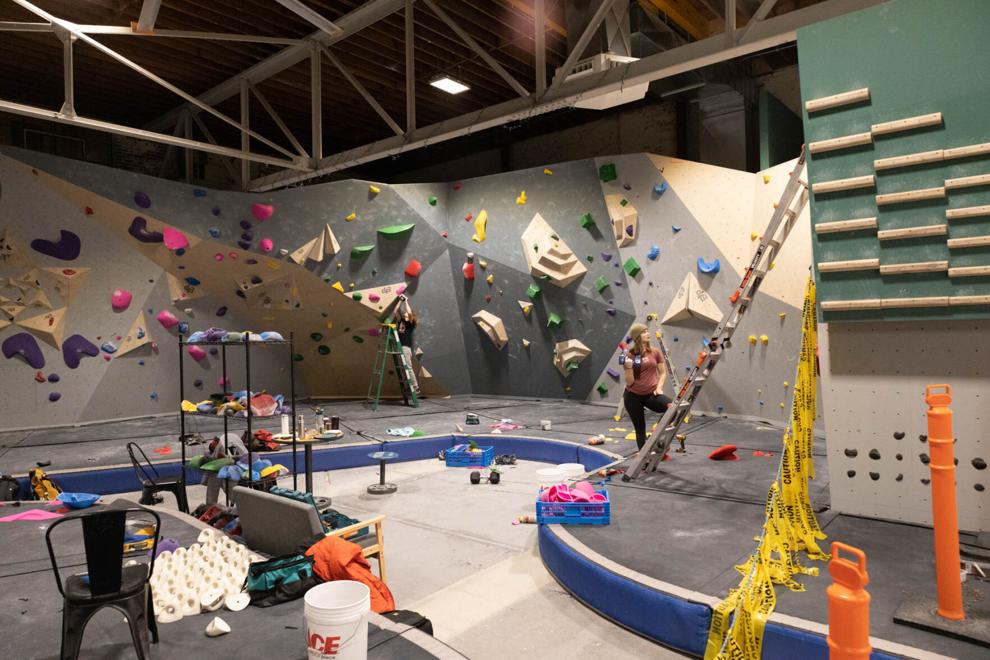 The first-place female deputy was Emma Canga from the University of Washington in St. Louis. The first-place deputy male award went to John Hutchison from the University of Nebraska-Lincoln. Jordanne Steuck from the University of Missouri won first place in the female sheriff category, and the first place male sheriff was Peter Mayfield from Kansas State University. Prizes included hiking bags, chalk bags, chalk, quickdraws, and skin care kits, which were all donated by Climb Lawrence, ClimbOn, Friction Labs, La Sportive and Trango. 
KURC freshman Abby Friedland said, "[She] had a fun time seeing the variety of skills brought to the competition. [She] would one-hundred percent do it again because [she] got to hang out with [her] friends and make new friends as well."
KURC vice president Adeline Kelly also competed on Saturday with the rest of the KURC members. 
"I'm super stoked about this turnout. It's awesome to see so many people here. I've never seen this gym this packed," said Kelly. "I also think there's a good variety of styles, which I'm really enjoying."
"I came into this competition very self-doubting because I'm a nursing major and been super busy lately, and I had to cancel my climbing gym membership, so I haven't been climbing the last couple of weeks. So I came in really doubting myself; I also started in the lower division, and I got bumped up, so winning the upper division was just, like, crazy. I loved it. It was awesome," female sheriff winner Jordanne Steuck said.
When the dust settled and the opponents parted ways, everyone left feeling grateful for all the hard work that went into the competition. However, they were more excited about the incredible sport that brought them all together.