Aubree Bowen, a 2008 University graduate currently with 11 acting credits, including the lead role in an international feature film, follows the motto "just go for it" when it comes to her acting career.
"So often you let fear hold you back from doing the things you have wanted to do and it's good to close your eyes, leap and be willing to take chances," Bowen said.
The now Los Angeles resident recently worked on a Bollywood movie called "Vagator Mixer."
Bowen was the lead in the movie, and she said "Vagator Mixer" is one of her favorite acting experiences since she moved to Los Angeles because she got to travel to Goa, India, and experience a different culture.
"It's so wildly different when filming there and because of the language barrier," she said. "It was very exciting, rewarding and crazy."
She said she thinks making horror films are a lot of fun, but she is also currently working on a high fantasy piece called "Canticles" that requires a lot of sword fighting she needed to train for.
Besides acting, Bowen said she is also interested in writing. She is currently working on writing and producing a web series called "Pillow Talk."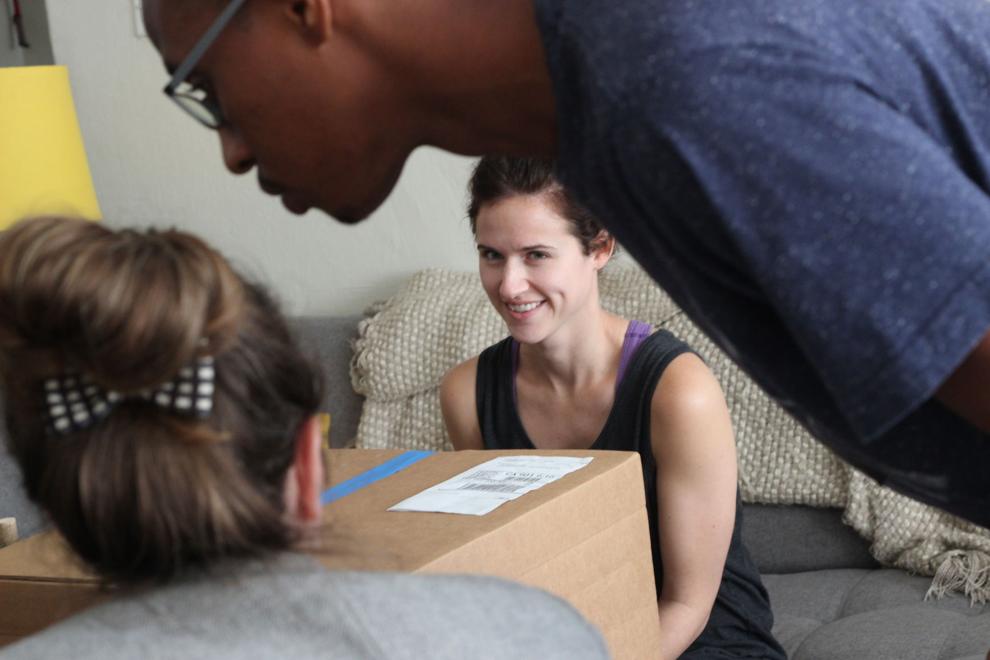 She said the web series is a dark comedy about a woman that has just gone through a breakup and she befriends a boyfriend pillow. The pillow then becomes the way she gets through the breakup.
"I like writing things that have edge and darkness, because I think that's way more compelling storytelling," Bowen said.
Bowen graduated from the University with a degree in theatre and film. Bowen said her passion for acting started at a young age. Her parents, who are both artists of different mediums — her father an aviation photographer and her mother a painter — encouraged her when she started showing interest in acting.
Though she dabbled in acting during high school, Bowen started college as a creative writing major. She said it wasn't until she befriended people in the theatre program that she realized acting was what she truly wanted to do.
She said the move to Los Angeles after graduation was not an easy one, but once she started taking a scene study class through the Stuart Rogers' Studio, a studio in Los Angeles that teaches acting classes, it opened many more doors for her.
"There was a big struggle of finding my footing when I first came, but I was fortunate enough to have a really good home base of KU alumni out here," she said.
Jordy Altman is a friend of Bowen's and a producer for the CBS daytime show "The Talk." He said that Bowen brings a depth to her characters that you don't normally see in actors.
"She is funny without trying to be, and serious without being over dramatic," Altman said. "You can always see it in her eyes that she really cares about the characters she is playing."
Altman, a 2008 graduate in theatre and creative writing, met Bowen at the University when they were both auditioning for a show in the theatre program.
Altman said he has watched Bowen grow significantly since they met because when they met she was terrible and she is fantastic now.
"She is very talented and she has the kind of look where you can say, 'you are going to be doing this for the rest of your life and people are always going to be wanting to watch you,'" Altman said.
As for the future, Bowen said she hopes to continue acting, write more and have her web series finished and filmed by the end of the year.
"Ultimately acting is my first passion and a career in film would be what I would love," she said.
— Edited by Mara Kubicki