Claire Monroe, a junior from Wichita, puts together urban and Midwestern fashion to form her own unique style.
Her brand of Midwestern city folk fashion includes seemingly conflicting types of clothing such as workwear, streetwear and prairie dresses.
"I definitely am still Midwestern in my soul and in my heart, but I have the city folk brain," Monroe said.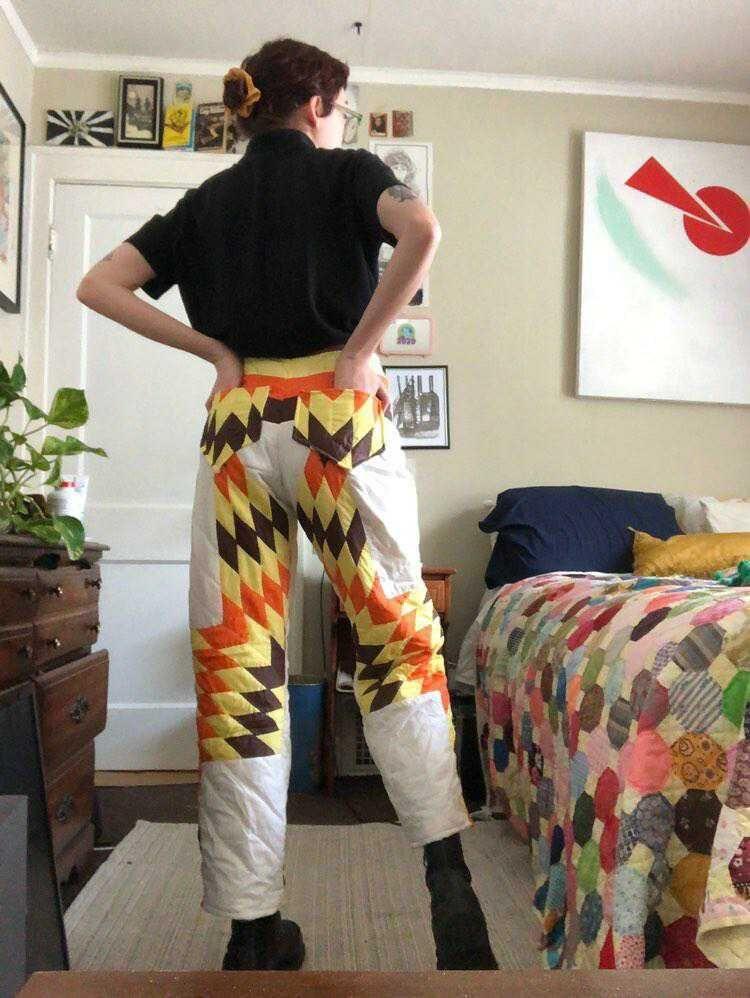 Monroe is a graphic design major at the University of Kansas, and in her free time makes music and performs at house shows. She doesn't have a specific type of music she follows, but draws inspiration from Midwestern emo bands and experimental music genres. She plays the bass, guitar, piano, synth and sings.
Monroe said her interests in music, fashion and graphic design often interlock and inspire each other. 
"I definitely tie in my design stuff and the way I dress and the art I make into the same kind of thing," Monroe said. "It all seems very me."
Her biggest inspiration is her friends and people in the same music subculture as her rather than celebrities or influencers, she said. A big part of her fashion style also involves androgyny and switching between feminine and masculine styles. 
"I think most of my stuff would align with androgynous stuff," Monroe said. "I wouldn't consider myself a super feminine person."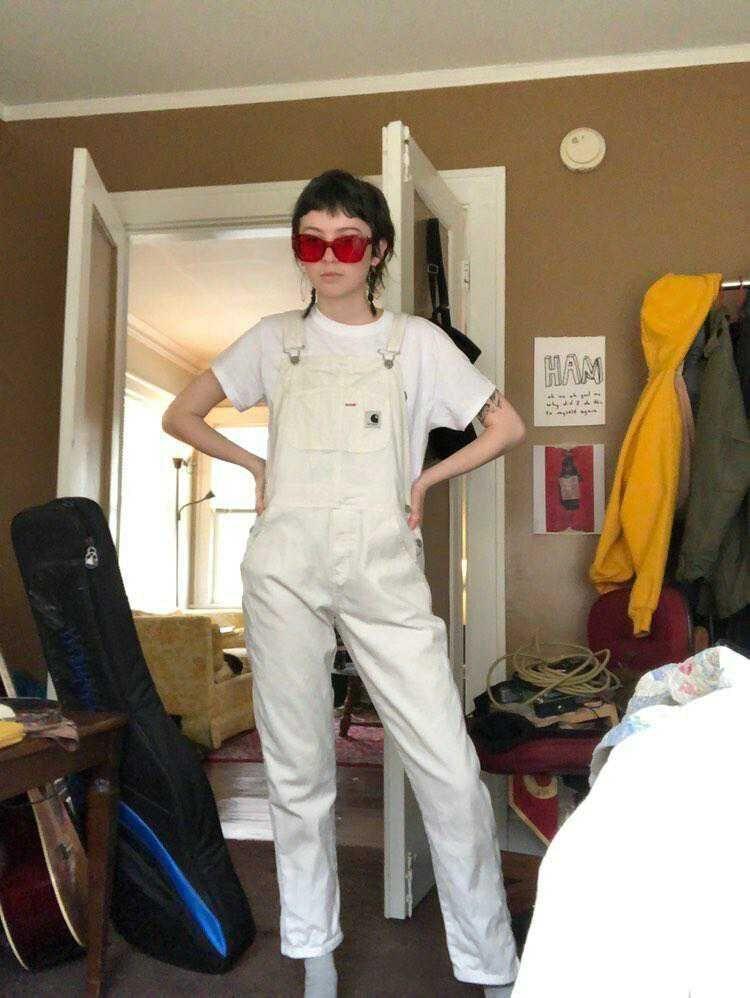 With more time on her hands during the pandemic, Monroe has found comfort in sewing and creating her own clothes. Her most recent creations include a jacket and pants set made out of quilts.
"[The pants] are pretty crazy, but I think they turned out cool," Monroe said. "Actually a lot of people liked them so now I won't be as embarrassed to wear them in public."
Monroe does most of her shopping at thrift stores like the Social Service League in Lawrence and has also bought items from army surplus stores and eBay.
"You can find some really weird stuff on eBay because it's just like the wild west of online shopping," Monroe said. "You don't know what you're going to find; there's all kinds of stuff on there."
For those that don't know much about fashion but want to start getting into it, Monroe said that people have to just go for it. 
"Some people that have never been into fashion that much until recently may be a little bit nervous to start wearing things that they haven't before," Monroe said. "But I think if you just start doing it and are pretty sure of yourself about it, I don't think people are going to question you."