Elyssa Bezner, a sophomore from Okinawa, Japan, first became interested in fashion and curating her own style during her senior year of high school when she started to think about the way she presented herself to the world.
"I sort of got dissatisfied with how I was representing myself I think," Bezner said. "I didn't think that people appreciated my personality as much as I wanted them to or understood what I was about in trying to present myself. So at some point I was just really interested in representing myself better."
Bezner's style focuses on vintage fashion and dancing the line between masculinity and femininity, often merging the two together.
"I think probably the best way to say it is like either a cute grandma that bakes in her kitchen and a gardener, but also a grandpa who's a professor of something at a university," she said.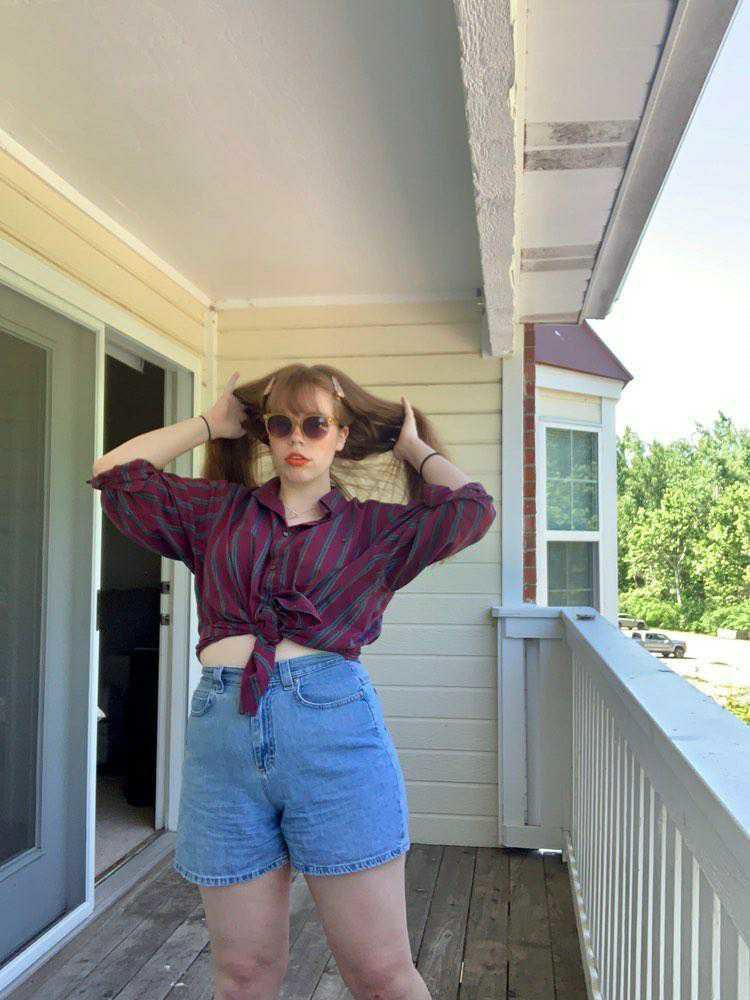 As an illustration and animation major, Bezner said she likes to focus on the small details of clothing and the shapes and silhouettes clothes can create. Before gaining an interest in fashion, Bezner said her view on fashion was similar to Andrea 'Andy' Sachs' view in the beginning of the popular 2007 movie, "The Devil Wears Prada."
She didn't consider fashion to be art, but her design and drawing classes inspired her to look at fashion in ways she hadn't before. 
"As we talk about composition and asymmetry, I think that's probably what I like the most that you can apply to fashion," Bezner said. "I think it's fun to take the things that I learn in class or [from] the artists that I learn about that are inspiring to me and think about tributing to them in some way."
Bezner was born and raised in Japan until she was 15 when she moved to Kansas City, Missouri. She said she still really enjoys and is influenced by Tokyo street fashion.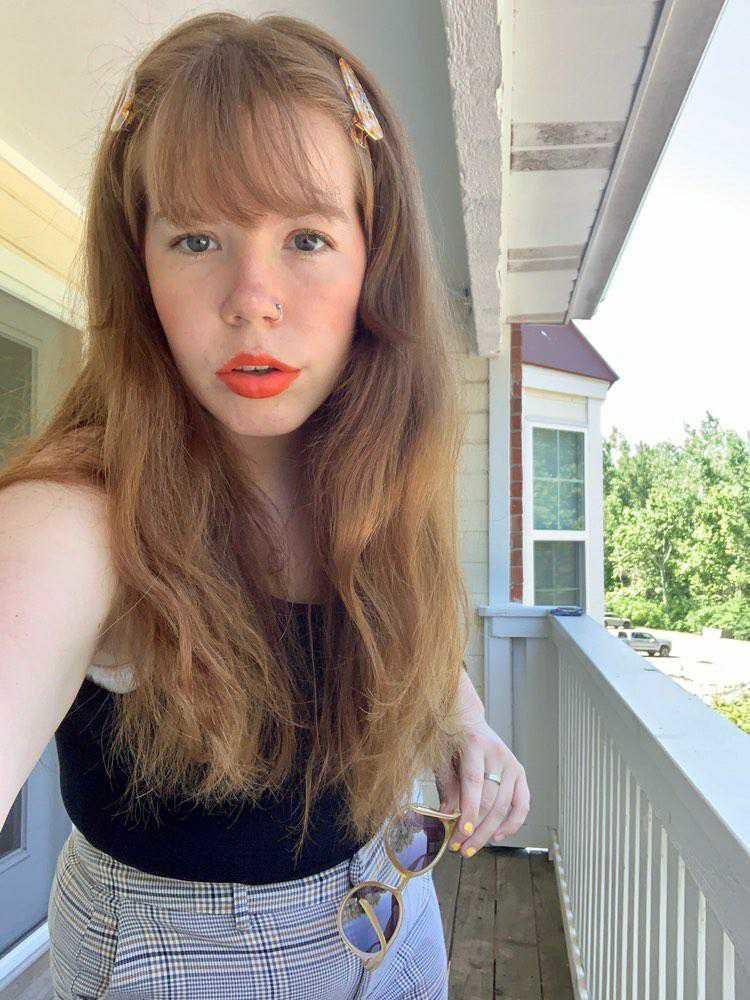 "Utilitarian fashion is really interesting to me and I think that's probably where the Japanese influence comes in," Bezner said. "But also probably a lot of pattern mixing as well. I really am inspired by the street fashion in Tokyo and different places in the mainland."
Bezner said she also takes inspiration from the YouTube channel, bestdressed, Elton John, Janelle Monae and the 2018 historical romance film, "The Guernsey Literary and Potato Peel Pie Society."
"A lot of people say that my style is artsy, and I think that's what I try to emulate, but I hope that [my fashion] says professional in an interesting way," Bezner said.
She said she tries to go for a "capable" or "strong" look that comes from the masculine attributes of her fashion, but thinks feminine fashion should be seen the same way.
"I hope that one day I can wear an extremely girly dress and still be viewed as someone who is capable and interesting without sacrificing femininity," Bezner said.