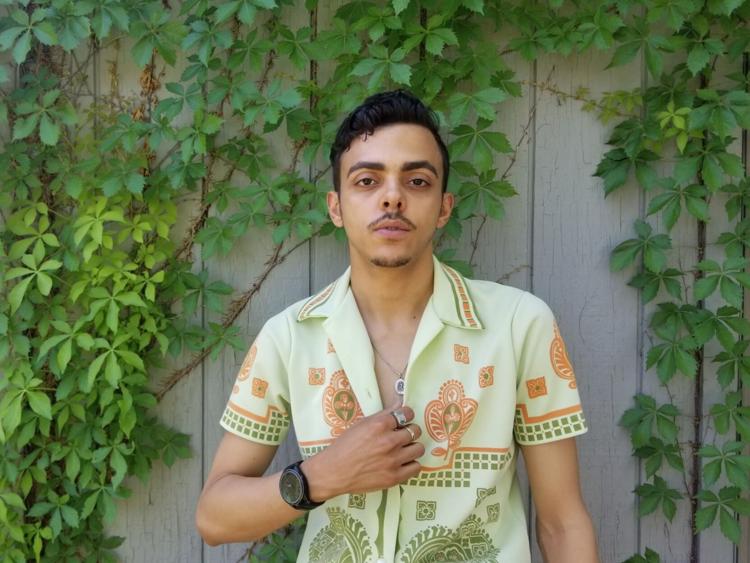 Tareq Love, a 25-year-old Lawrence resident and part-time model, dubs his style as "Neo-retro" for his mix of vintage and modern clothing. 
"I like to dress in a new sense with all the jewelry and chains and wearing things that fit me really well, but I'm a vintage guy," Love said. "All the clothes I'm wearing are vintage. They have the new age sharpness or attention to detail that comes with the new fashion." 
During the interview, Love was wearing a denim jacket, vintage flared pants, leather, heeled dress-shoes and multiple pieces of vintage jewelry. Love referenced the popular '90s sitcom, "That 70s Show," saying that his outfit was a mix between characters Kelso and Fez.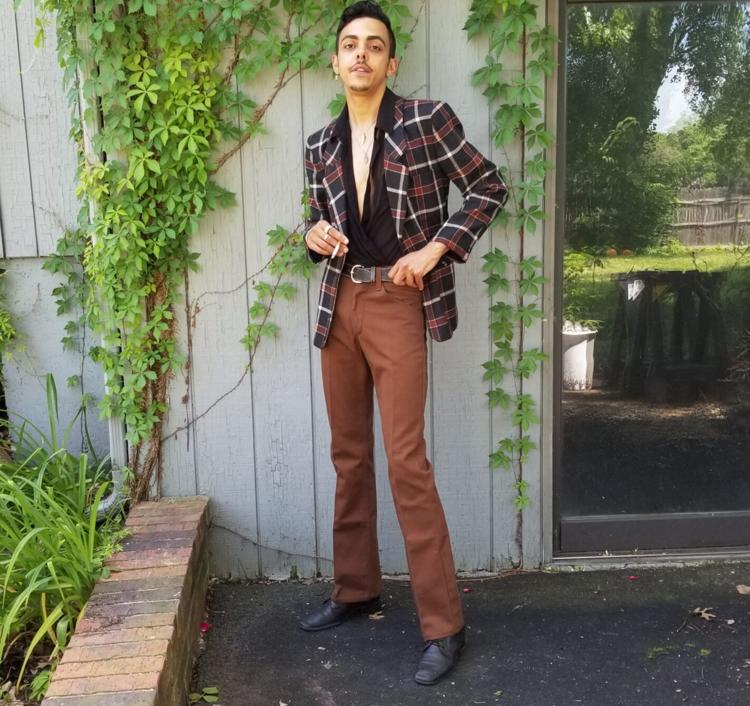 As someone who is more withdrawn and shy, Love said his loud and wild fashion gives him confidence and makes him feel good.
"I like people to come up to me and open the conversation because that makes me feel 100% more comfortable," Love said. "You know, sometimes I use fashion as an escape. Especially right now because I don't have anywhere to go, but I still dress up because if I didn't I would feel sad."
Love said he has always been interested in fashion, but didn't start dressing up or finding his own style until he graduated high school. Once he started out on his own and tried to find his place in the world, he was inspired by the people around him to start curating his own style.
"Other people being so explorative and wanting to cultivate a look for themselves that identifies who they are, not just to everyone else but to themselves, was inspiring," Love said. "It's like performance art."
"You walk around in it and it expresses who you are, if you want it to," he continued. "Sometimes you can use it to not express who you are, but who you want to be or who somebody else is."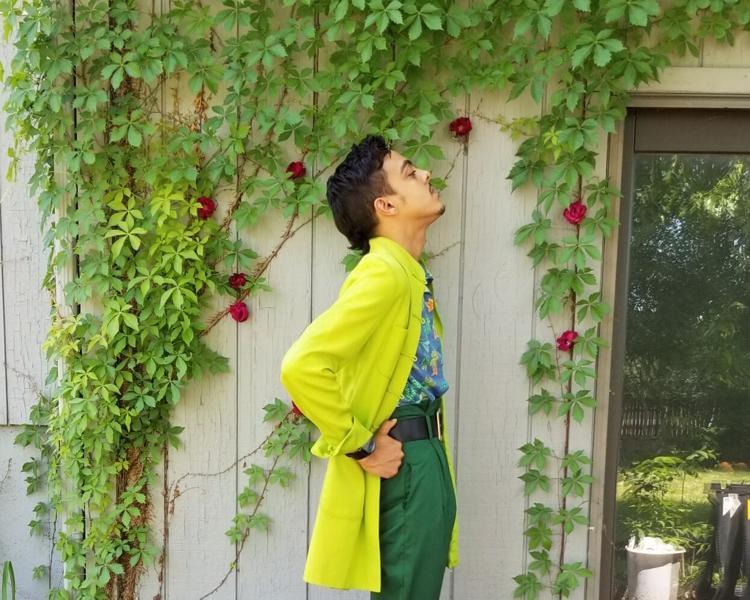 Love said he takes inspiration mostly from the '60s, '70s and '90s. He does most of his shopping at vintage stores or thrift shops like Wild Man Vintage, Arizona Trading Company and the Salvation Army. 
"Fashion is about exploring who you are as a person and you should never feel bad or feel uncool or feel not in the trends just because you want to wear something that other people don't wear," Love said. "And specifically to men, I want you to be able to wear feminine clothes and not feel feminine if you don't want to. I want you to be able to wear flowers or wear heels or wear flared pants or wear these things and not feel like you are going to be judged just because you want to be who you are." 
Love said he is planning on opening an Instagram shop soon with his friend to sell some of his clothes. Updates will be posted to his Instagram account.